Running a Food Truck: How to Deal with Angry Customers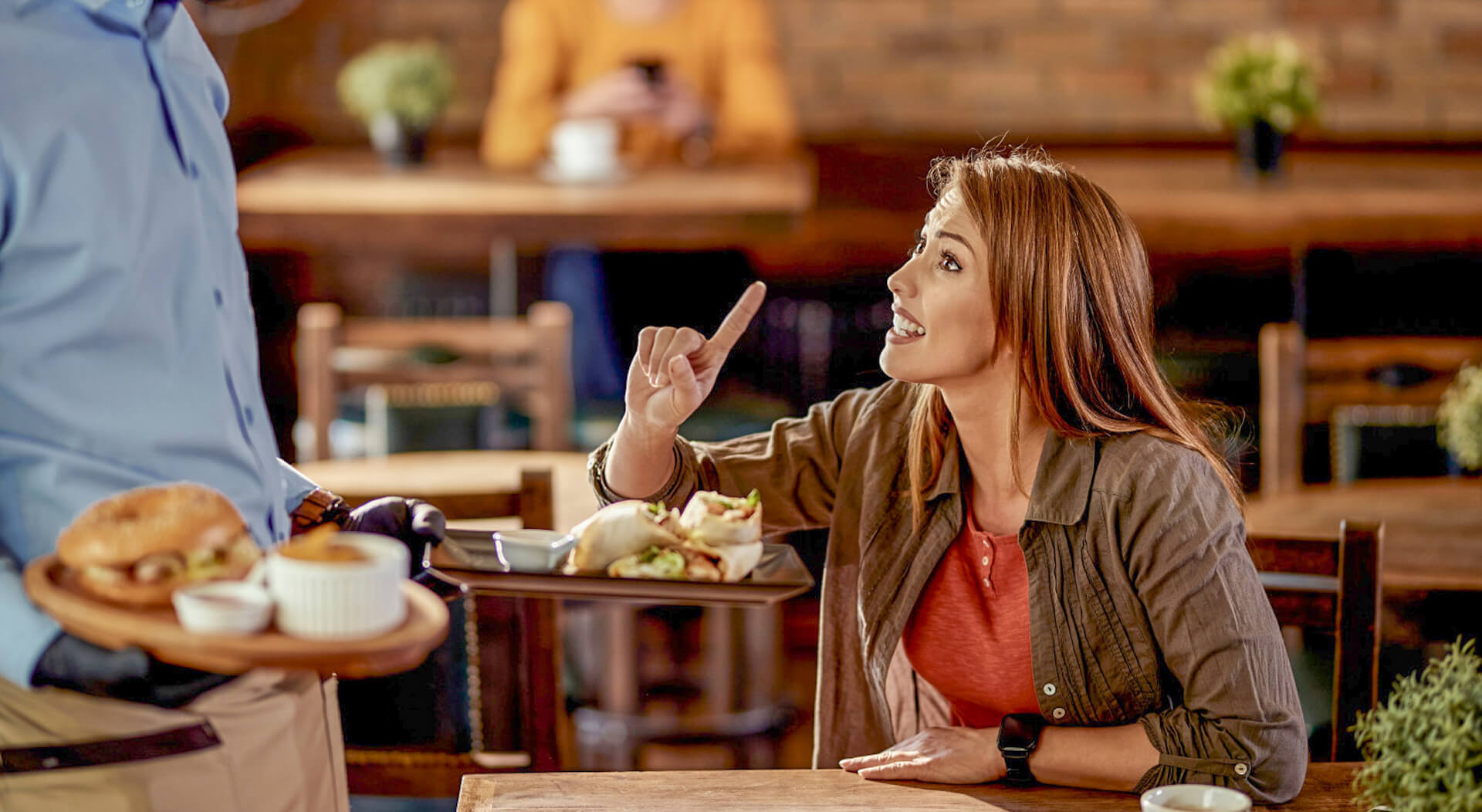 "Be thankful for customers who complain. You still have the opportunity to make them happy."
Every business has a challenge. Among them is getting to deal with an angry customer. Food truck owners must know how to handle such a situation. Your customers are the main source of income for your business. Whether it is in actual or on social media, they can very well affect the reputation of your food business. 
In the first place, you open up your business to serve people. So, you should strive to serve them and make them happy. There are several ways you can do to turn an angry customer into a loyal follower. If you are running a food truck, here's how to deal with angry customers.
Importance of a Good Customer Experience in Every Business

Customer experience is how people perceive the reputation of your food truck. A successful marketing strategy among food trucks is making their customers happy. Each food truck buyer should enjoy both the food and service you provide. Studies showed that a satisfied customer increases business revenue by 2.6 times.
A food truck that offers a good customer experience converts a first-time buyer into a loyal patron. In the long run, dealing well with angry customers can help sustain your food truck business. Always remember that keeping a customer happy is cheaper than getting a new one. 
Today, people have little trust in ads and campaigns. Instead, they ask colleagues, families, and friends for referrals and recommendations. They also rely more on customer testimonials. The more you resolve an angry customer's issue, the more you create an advocate for your food truck.
Embrace angry customers as a learning experience. Listen to what they complain to. Assess if there is anything you can do to further improve your service out of those complaints. Most of the time, it is just a matter of miscommunication. By listening to even the little details of their complaint, you might be able to resolve it and make them happy again.
How to Deal with Angry Food Truck Customers?

Below are some ways on how to deal with angry food truck customers.

Stay calm and composed

Every food truck owner must have a mindset that the customer is never wrong. Each of us has different expectations and taste preferences. An angry customer may think that your service is too slow. Or he may complain that your food is overcooked or undercooked. In other cases, an angry customer may say that your food is either too salty, sour, spicy, or sweet. 
Don't panic if they are too emotional or irate. 
Respect how they feel and how they perceive your service. Take a deep breath and try to analyze what you can do to resolve their complaints. Let them blunt out for a few minutes to release their anger. Once they are calm, talk to them in a way that shows you understand them and would be willing to help them out. 
The right mindset can help you focus on dealing well with the issue of an angry customer. Body language is also important during this type of situation. As you remain calm, you should also remain composed not showing any sign of weakness in front of an angry customer. This will give you an air of authority to better represent your food truck as the rightful owner.

Listen to the customer attentively

Active listening is very important when dealing with an angry food truck customer. Always listen to your customers if they have a complaint or feedback about your food truck menu or service. Don't shut them down without carefully looking at their concern. 
Make eye contact. 
Let them feel that you care and you are willing to hear their complaint. Take their words as a grain of salt but be sure to say "I understand." These simple gestures and words can be enough to calm them down. Listening to the words of your customers can make a big difference. It can mean a patron returning to your food truck or a person not going back.

Apologize and own the complaint

As mentioned, the customer is never wrong. As a food truck owner, you've got a much bigger concern than just one person. This means there's no harm if you own the complaint and apologize to the angry customer. By offering a sincere apology, you stop an unhappy person from ruining your food truck business. Apologizing can be very difficult even if you feel not being responsible for the angry customer's issue. But as a business owner, you should swallow your pride and think of your food business as a whole. When speaking to an angry customer, it is best to address him or her by his or her name. It makes the person feel cared for. 

Offer a Solution

After an apology, you should always offer a solution to further resolve an angry customer's issue. You can bring out another meal, replace a drink, or serve free dessert. In the food service industry, de-escalating an angry customer always needs a solution. In case, you cannot present a quick solution, you can offer compensation to an upset customer. You may try giving the person a discount or even offer the meal for free. In the end, you can have a returning customer if you have handled the complaint well.
Unfortunately, there will always be angry food truck customers. What matters is you'll be able to handle them very well. As much as possible, train your staff to handle food and service with utmost care. After dealing with an angry customer, move on and do well. 
Don't let one bad experience ruin your whole day!
And if you ever need a new unit for your growing empire, visit UsedVending to find the perfect mobile food truck for your next venture. We promise to treat you right whether you're in a good mood or bad mood.