Buying the Right Mattress for Your Sleeper Truck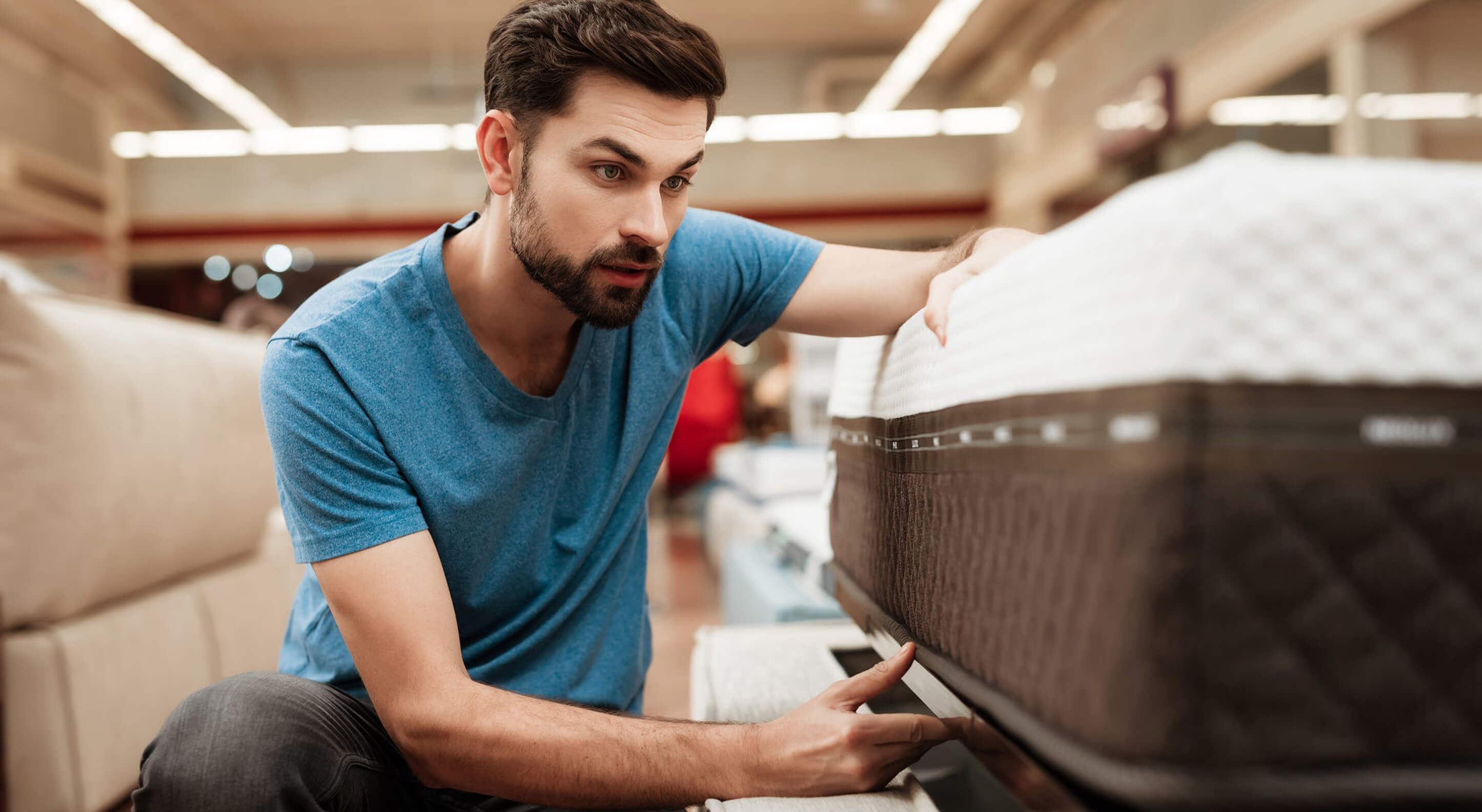 ---
A sleeper truck driver commonly battles fatigue behind the wheel. Prolong hours of driving away from home isn't a pretty job. The best way to combat fatigue is to allow drivers to have a good sleep. Buying the right mattress for your sleeper truck is crucial to safety. As it promotes good sleep, accidents due to drowsy driving can be avoided.
Common Types of Mattresses

A good night's sleep depends on different factors. These include comfort, room temperature, and stress. The first factor which is comfort starts with getting the right type of mattress that fits you. There are four common types of mattresses available for sleeper trucks:
Air Mattress

An air mattress uses air-filled chambers topped by a foam layer. The firmness of the mattress is adjustable. Truck drivers with a backache can make the air bed firmer to support the pain. If you want to sleep like you're floating on air, you can then lessen the firmness. A common downside of an air bed is the feeling that you're sinking.
Innerspring Mattress

An innerspring mattress uses enclosed coils topped by either a latex or memory foam layer. This is the most common type of mattress used by sleeper trucks. They're most affordable and offer a wide variety. A disadvantage of innerspring is its heavyweight and being prone to dust mites.
Latex Mattress

Latex mattresses are made of natural or synthetic rubber. They are bouncy, very firm, and provide uniform support throughout the bed. Latex mattresses aren't recommended for drivers who want some bounce as they sleep. The rubber material can also feel hot during summer.
Memory Foam Mattress

Memory foam mattresses consist of different foam densities that respond to weight and temperature. As body weight shifts, the foams molds within the contour of your body. This reduces pain and pressure points. A downside of this type of foam is making you feel extremely hot as it's sensitive to temperature.
Innerspring mattresses are ideal for sleeper truck drivers who like a bed that bounces and commonly sleep on the side. If you have allergies, latex and memory foam mattresses are perfect. They are antimicrobial and resistant to dust mites. If you commonly sleep on your stomach, air beds can provide the best support.
Mattresses Size for Sleeper Trucks

Getting the right size mattress for a sleeper truck doesn't need to be a headache. Just grab a measuring tape and find the height, length, and width of your sleeper space or old mattress. Your mattress should be a perfect fit for the sleeper space. It shouldn't have any gap within. A mattress smaller than the sleeper space can be unsafe as it slides around. When you cram a bigger mattress on the space, the cushion may be damaged resulting in poor comfort when you sleep.
Most sleeper trucks have a sleeper space around 80 inches long and 40 inches wide. Different sleeper truck models have their mattress specifications to provide a homey feel. Below is a chart of the sizes of mattresses that fit specific truck models
Truck Model
Sleeper Berth Size

Freightliner

Condo Couch Series

42 X 80 inches

Freightliner – all other models

38 X 80 inches

International Pro Sleeper

35 X 79 inches

International 9900i 72 Sleeper

42 X 80 inches

Kenworth T2000

and T680

38 X 80 inches

Kenworth – most other models

42 X 80 inches

Mack Pinnacle

38 X 80 inches

Peterbilt 397

and 587 Mid Roof

32 X 79 inches

Peterbilt 397 and 587 High Roof

42 X 80 inches

Peterbilt Unibilt Ultra Sleeper

51 X 75 inches

Volvo VNL 430

, 630, and 670

35 X 79 inches

Volvo VNL 730, 770 and 780

38 X 80 inches
Sleeping Features of Popular Sleeper Truck Brands

This section provides a glimpse of the general reputation of sleeper truck brands concerning their mattress features.
Freightliner condo couches have nearly big mattresses. Their common mattress size is 42 X 80 inches. Their great sleepers for most truck drivers.

Kenworth sleeper trucks provide the same mattress sizing as Freightliners. They use web-based diagnostic tools to prevent driver's fatigue using aerodynamics.

Mack sleeper trucks have smaller mattresses which is potentially a good size for smaller sleeper trucks. They're not a common thing on the road but are well-known as heavy-duty sleepers.

Peterbilt's Unibilt Ultra Sleeper truck has the largest mattress size of 51 X 75 inches. Other models commonly have 42 X 80 inches mattresses. Peterbilt sleeper trucks provide a fantastic sleeping experience among drivers. Their sleeper cabs are cool, comfortable, and roomy.

Volvo is famous for offering the most luxurious sleeper cabs. They offer the smallest mattress space but combine it with cool and high-tech design cab rooms. The cab itself and the power outlets were designed for premium entertainment.

As mentioned, the best way to combat a driver's fatigue is by buying the right mattress for your sleeper truck. Have a restful sleep and relax comfortably as your future depends on your dreams.