6 Challenges of Being a Food Truck Owner and How to Overcome Them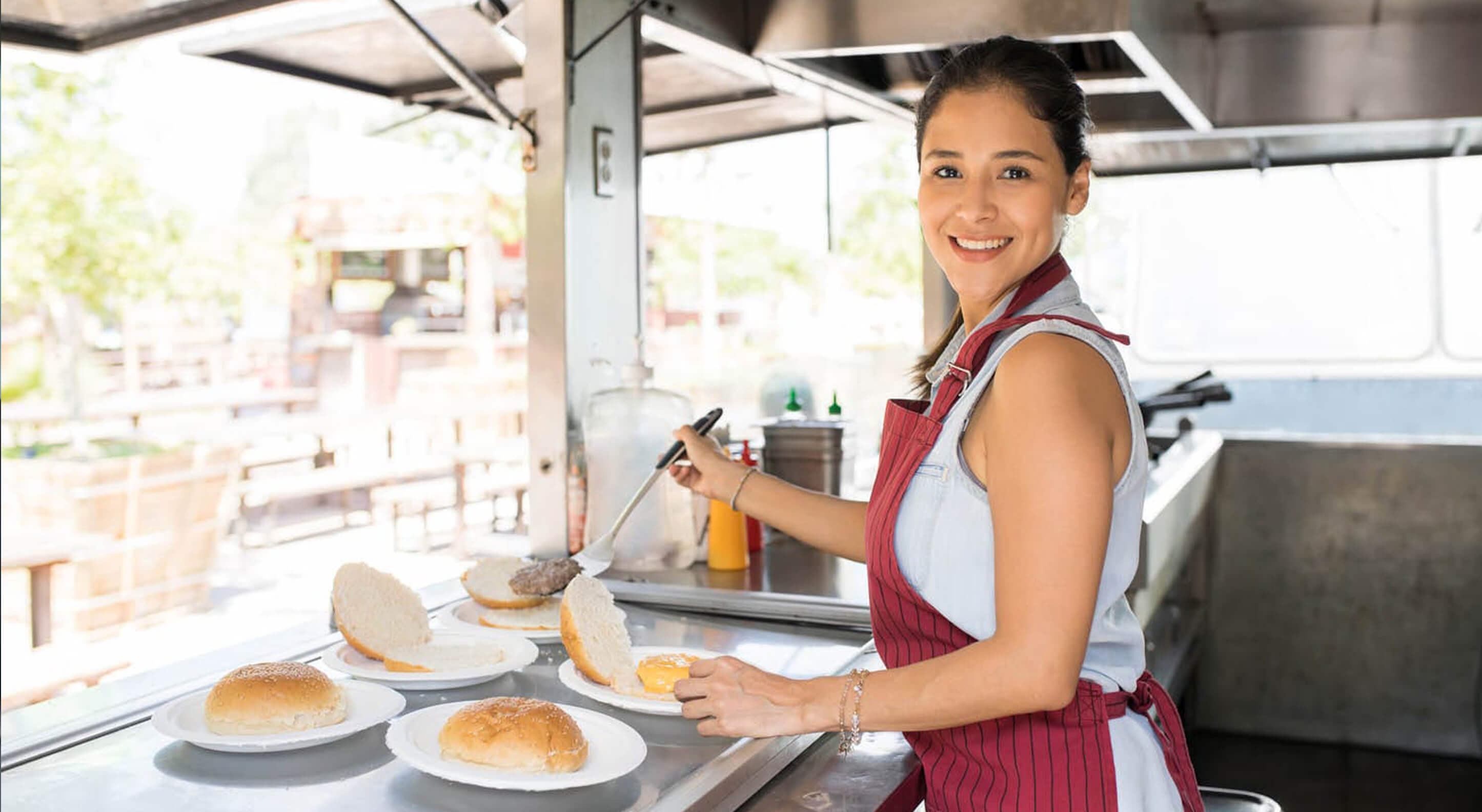 The food truck industry is one of the fastest-growing business sectors in the United States. This 2021, there are around 26,228 registered food truck businesses across the mainland. The most common factors that attract entrepreneurs to venture into food trucks are:
Its low start-up cost

Flexible operation hours

Nature to travel from one location to another

But just like other ventures, opening and operating a food truck also has its challenges. Even if you've organized a business plan, it's a long road ahead to attain success. Here are the 6 challenges of being a food truck owner and how to overcome them.
6 Challenges of Being a Food Truck Owner
Bad Weather

Bad weather is the number one challenge for a food truck owner. Once it rains or snow, your food truck is left alone on the road with few or no customers at all. Your food truck may also be prone to sliding and slipping while travelling in winter. This means low profits during bad weather days. 
To overcome such a challenge, a food truck owner must prepare a winter plan. First, you may need to buy good snow tires to keep your food truck running safely on harsh roads and inclement weather. 
Partnering with local businesses and events is a great solution to increase your food truck revenues during bad weather conditions. You can offer catering services at winter events. Or you can reach out to large offices or buildings to offer food for their employees.

Compliance with Permits and Regulations

Another challenge of being a food truck owner is its compliance with local permits and regulations where your food truck is located. It varies per state and they may be so confusing. This makes it complex to set up your food truck and dish out tasty food. Failure to comply with the necessary permits and regulations may mean the closure of your food truck business.
It's important to be aware of the licenses and permits needed to open and operate a food truck in your target location. You can do this by communicating regularly with the local government agency in the area. You can do this online through chats, emailing, and googling. It may also help to collaborate with other food truck owners about these things. To further help, here are the 10 most common licenses and permits a food truck needs:
Business License

Employer Identification Number (EIN) for IRS identity

Fire Permit

Food Handler's Permit

General Liability Insurance

Health Department Certification 

Motor Vehicle Insurance for your food truck

Seller's Permit

Vehicle License

Zoning & Parking Permits
Location Issues

The beauty of being a food truck owner is being able to market your offering in different locations. However, it isn't that simple. Some areas are congested with established food truck owners. It may be hard to make your mark on such locations if you've got a similar menu. 
There are also areas where there are not many food trucks. But at the same time, these areas may also lack enough foot traffic to keep your business running. When signing up for local events, you may need to wait with a long list of other food trucks. 
A great strategy is needed to mitigate such issues. Market research and thorough planning of a unique offering can help a food truck owner overcome the location challenge. Even if your location is congested with other food trucks, a unique menu can make you stand out. 
At the same time, market research can give you insights into what you can best offer in a certain location. It also lets you know if there's enough foot traffic that you can target for your offering.
Managing Inventories and Menus

One common struggle among food truck owners is keeping up their inventories and menus. Most of the time, a food truck has a small storage space. So, it's hard to ensure that it will have enough inventory to supply its customers. 
The best way a food truck owner can do to overcome the challenge in managing inventories and menus is to focus on offering a few but unique menu items. A big menu requires more ingredients and slows down preparation time. It will also be wise to source out ingredients from suppliers within your food truck location. This allows you to offer fresh ingredients and a seasonal menu on your food truck.

Maintenance Problems

A food truck may have a small kitchen, but it doesn't mean an efficient kitchen. Most food truck owners face maintenance problems between the kitchen and the truck itself. There may be times that you'll need to cease operation because you'll need to bring the truck to a mechanic. 
Or you may need to repair some kitchen appliances that aren't working. This commonly happens when you've got lots of customers to serve and the cooking equipment is overused.
A regular clean up and maintenance of your food truck can help you overcome maintenance problems. Consistent cleanup of kitchen equipment prolongs their life span. A regular check on the truck's engine does the same. As always, prevention is better than cure. For a food truck owner, prevention is better than paying costly repairs and replacements.

Mitigating Long Lines

For many food truck owners, long lines are signs of success. But it should not be the case. Long lines can also result in angry clients, bad reviews, and lost sales. The root cause of long lines among food trucks is being understaffed. The little space in a food truck can't accommodate a large number of food handlers and servers.
To mitigate long lines, a food truck owner and its staff should wear many hats. They should be flexible enough to shift from cooking, serving, taking orders, and validating payments. Once you've mitigated the long lines, you're pretty sure to make the food truck business running smoothly.
Are you planning to be a food truck owner? UsedVending can help you find the best food truck. Whether it be an ice cream truck or a full-blown mobile kitchen, you'll find great deals all over Canada and the United States.