Company Luncheon at Dempsey's Restaurant
Today's company luncheon was a great time to hand out the new staff shirts.  They actually run small; so we aren't trying to show off on purpose!   Lunch at Dempsey's in Kiln, MS is a great way to get away from the grind to have some fun and relax with some seafood!  Right next door is a cool little shop with all the cajun flare called "Da Swamp Shack."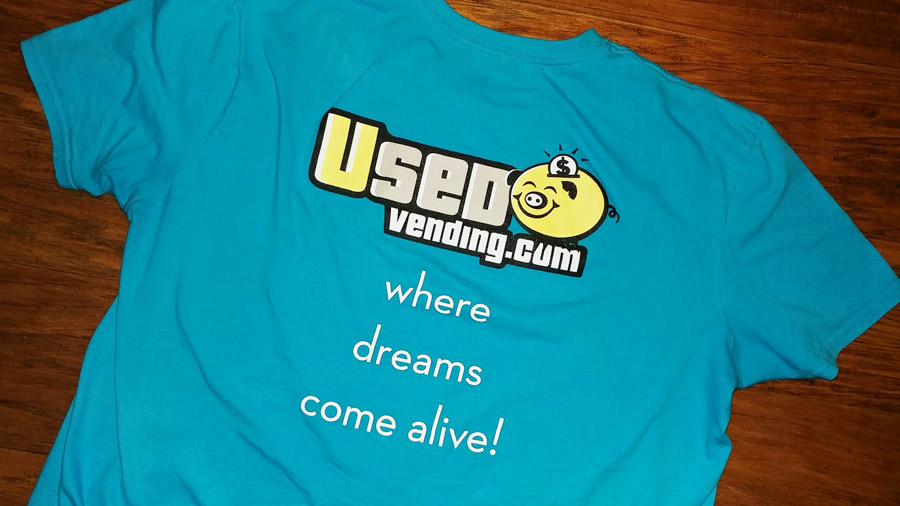 You never know what will happen when everyone lets loose…  wish we had them recorded! LOL   As you may have learned; some of us are real characters in our own funny suits; so makes for lots of fun and fellowship.
The food was AWESOME!  If you're ever near this tiny town, it's worth a scenic route to get some delicious seafood & dessert!  Was actually my first time here, but I'll definitely be back soon – EVERY plate looked amazing….Gotta Try!
We took a group shot (for those who made it) and will post on here soon.   This was the first company luncheon for Tonya & Kristin; so April got to share some stories with the newbies.
LOL,   If you're ever going to one of those 5 star restaurants in New Orleans, bring April along – it'll be a dinner you'll never forget!   I would love to share the experience but words just can't do it justice 🙂   Imagine Granny & her vittles from the Beverly Hillbillies….  Now imagine her first time at the famous Commander's Palace.  Oh, we'll never forget!  April is a blast 🙂
I feel so bad, we got so excited about the food and laughing that I forgot to pipe Deidre in on the ipad to share in the fun 🙁     Probably best, Deidre, you would have been jealous of the food and my dessert!   Deidre lives several hours away and couldn't make the trip, but wish we could have had her there in person.
Much of our chat was about customers we've helped recently and in the past.  Great stories we've been able to help create is so rewarding!  As everyone shares it reminds us why we're here and how great it is to watch your dreams come alive!  Our customers are so cool – not because they buy from us, but because they are passionate about their purchase!
They don't come to us to buy a pair of shoes or a lawn mower – they want a food truck!  They want their own business!  They want personal freedom and to live their dream!   So we are involved in a life changing experience where they are totally passionate when trusting us to help them!  That's so exciting and we love the followup stories once they're up and running!
Please, send us pics of your business once your stamp is on it!  We'll share them and send you some traffic!  But really, we're just greedy and want to share in your joy – so don't be shy!
I'm serious; please send 'em to customerservice "at" Usedvending.com    Everytime they come, we pass them around saying… "look at this, look what Patty has done!"
It's late; time for bed.  Can't wait to see you…
Live Your Dream!
Eric