8 Most Dangerous Places for Truck Driving in the United States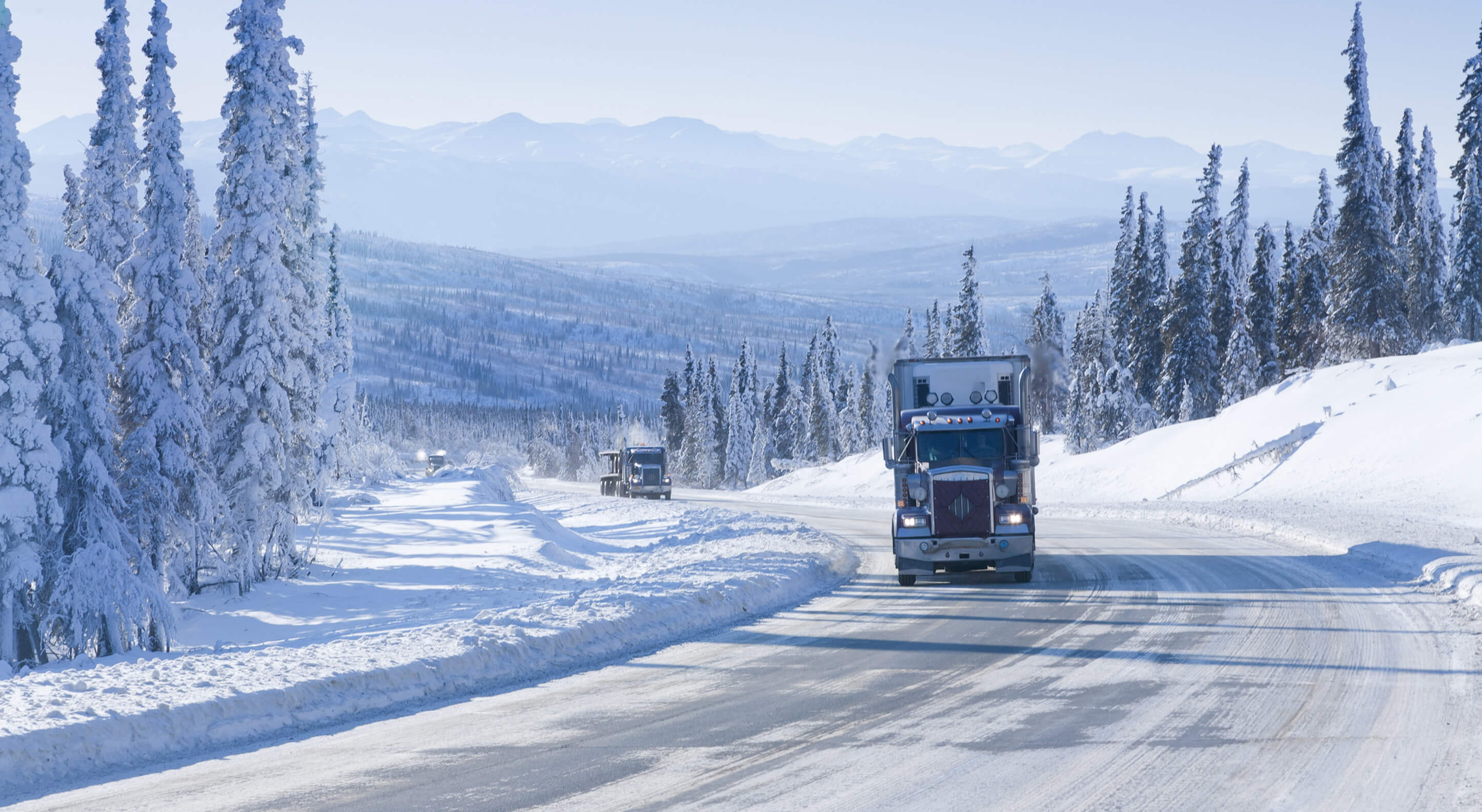 Truck driving is one of the riskiest jobs in America. Yet, most truck drivers get over with their careers without involvement in major accidents. It takes loads of safety precautions to do so. In 2019, trucks account for 11% of deaths among traffic accidents in the United States. There are some roads in America that truck drivers should avoid if possible. Should they need to proceed, extra precautions should be taken on these roads. Here are the 8 most dangerous places for truck driving in the United States.
8 Most Dangerous Places for Truck Driving
California Route 138

Pearblossom Highway or California State Route 138 as it was officially known, runs about 65 miles from Crestline in San Bernardino County to Palmdale in Los Angeles. It stretched as far as the Mojave Desert of Southeastern California. Californians called the road "The Blood Alley" or "Highway of Death." It is because the road averages more than 10 fatalities per year. There was even a time before the year 2000 when 56 people were killed and 875 injured within 5 consecutive years. Truck drivers considered this as one of the most dangerous places for truck driving because of its twisty two-lanes. They are very narrow and steep making it tricky for trucks to make a turn or suddenly move in reverse. In 2016, sightlines were cleared and the roads were widened to make the road safer.

Dalton Highway in Alaska

The James W. Dalton Highway or Alaska Route 11 is popularly known as the Dalton Highway. It runs around 414 miles from Fairbanks in North Star Borough to Deadhorse in North Slope Borough. The highway is a mountainous terrain making it one of the most dangerous places for truck driving. The icy driving condition makes the roads so bad and the winds from the mountains of Brook Range often affect road visibility. Dalton Highway is also where America's coldest temperature (80 degrees below zero) has been recorded. Truck drivers should make sure that their trucks are ready for an ultimate trip if they'll be traversing Dalton Highway. There's only one fuel stop with very little access to emergency services on this remote longest stretch of Alaska.

Interstate 4 in Florida

Interstate 4 or I-4 is a 132-mile interstate highway from Tampa in Hillsborough County to Daytona in Volusia County of Florida. The road itself is not that dangerous but traffic congestions make it one of the deadliest highways in America. Orlando is one of the most populous cities in the U.S. and I-4 is one of its most important thoroughfares. From 2014 to 2019, there were more than 165 deaths recorded on I-4 which means around 1 death per mile. Truck drivers should take extra precautions on maneuvering, speed, and turning on I-4. There are always too many vehicles traveling the area and occasional thick fog combined with wildfire smoke can aggravate the situation.

Interstate 10 in Arizona

Interstate 10 in Arizona stretches more than 360 miles from the Californian border in the east to Phoenix, Arizona then into New Mexico. The west of the highway sign with the sunrise sky making it a dangerous place for truck driving during summer. The sun may affect the driver's visibility but high traffic volume and the lack of median barriers are the numbers of reasons for accidents on the said highway. It has an average of 85 fatalities every year. This long desert stretch has only one fuel stop in Coldfoot, so truck drivers should ensure preparing all their needs when routing in Interstate 10.
Interstate 15: Las Vegas to Los Angeles

Interstate 15 or I-15 is around 287 miles from Los Angeles, California to Las Vegas, Nevada. In 2008, there were 37,261 road fatalities recorded on the said highway making it one of the most dangerous places for truck driving in the United States. I-15 has open spaces making it appealing for unseasoned and unwise truck drivers to speed up. But this makes it a particularly deadly road. The Santa Ana winds, which can blow up to 100 mph are another cause of danger on I-15. It can pose a high risk of truck rollovers in this open stretch. Adding to the dangers were a large number of distracted drivers, drunk driving, and those not wearing seatbelts.

Interstate 95 in Connecticut

Interstate 95 or I-95 in Connecticut runs around 111 miles from the state line of New York to the Rhode Island border. The highway is one of the most dangerous places for truck driving because of the weather condition in the area. Heavy rains during springtime, occasional high winds during summer, and winter storms are potential factors that result in a high risk of trailers and truck wrecks. The majority of the accidents were recorded along the 8-mile stretch in Norwalk, Connecticut. Traffic congestions and undisciplined driving also cause a major number of accidents on I-95.

U.S. Highway 2 in Montana

According to the University of Minnesota, U.S. Highway 2 (US-2) in Montana has the highest traffic death rate compared to the rest of the highway. Winter weather conditions make it particularly dangerous. This 760-mile stretch of US-2 — from the Washington state line to just east of Bainville — is prone to high winds, blizzards, and black ice. It runs through extremely rural areas that are far apart from each other. The emergency response time of ambulances averages 80 minutes. Because of the limited population, there is not much traffic and so people tend to drive fast.

U.S. Highway 24: Toledo to Fort Wayne

U.S. Highway 24 or Route 24 was built in 1926. It's around 666 miles from Toledo, Ohio to Fort Wayne, Indiana. It was nicknamed, "The Killway" because of an overwhelming number of major accidents that happen in the area. Most of the accidents reported are gruesome head-on collisions resulting in fatalities. What makes U.S. Highway 24 one of the most dangerous places for truck driving are its blind curves, dangerous turns, and narrow road hazards. Even though the roads were widened in 2012, the high-volume of traffic still makes the highway dangerous.