5 Expert Tips to Crush Competitors in the Food Truck Industry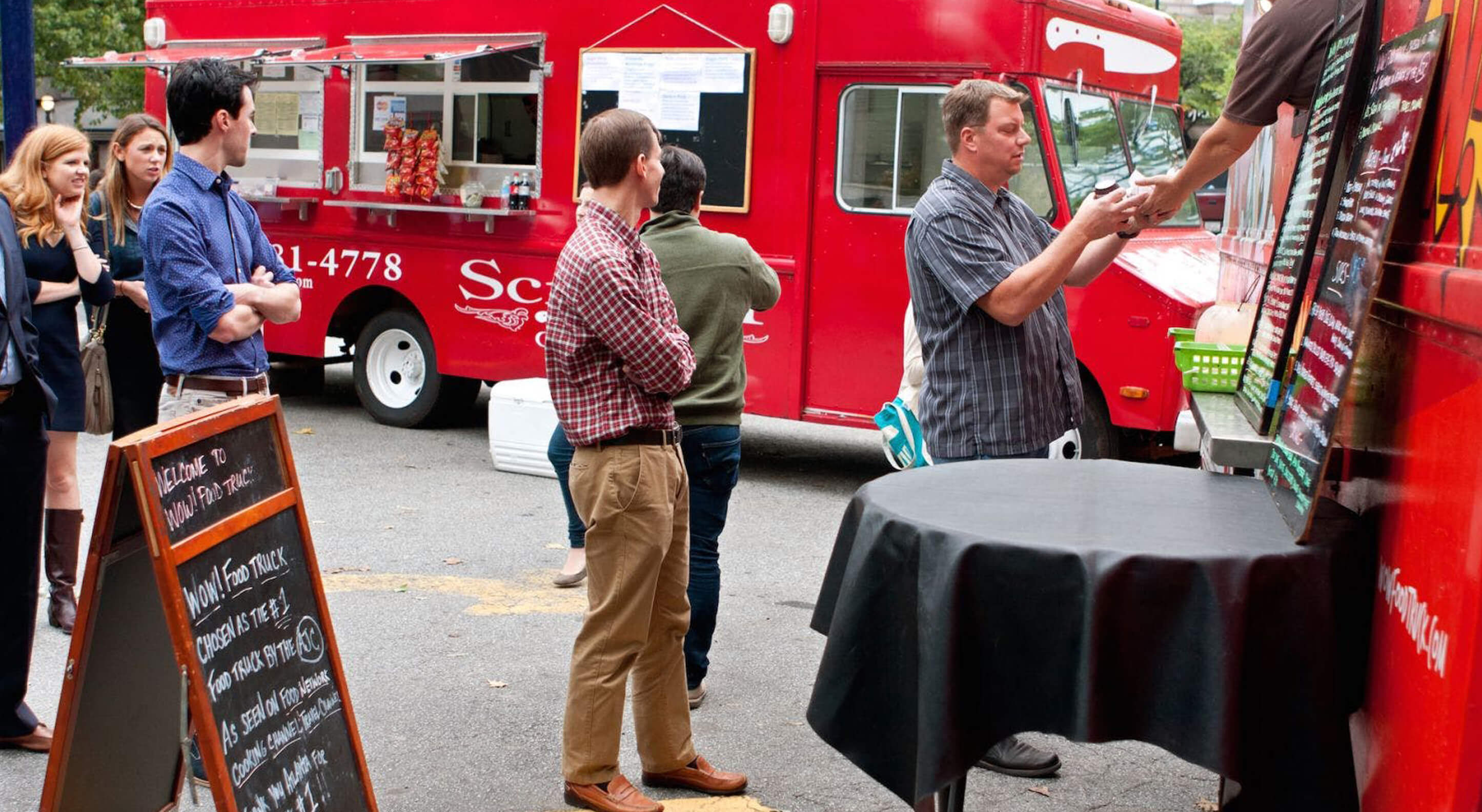 A food truck business is an exciting venture to earn money. However, it is not something new and there are tons of entrepreneurs out there to compete with. Therefore, in order for your starting business to outshine others, you should know some of the methods and tactics that will help you grow despite high competition. 
In this article, you will know more about how to become the best among the other competitors in the food truck industry.
Brainstorm a One-of-a-kind Concept

Before starting your food truck business, the first thing you should accomplish is coming up with a concept. With a great idea on hand, people will be raging about your business in no time. 
If the concept you opt to execute for your brand is remarkable to potential customers, people will talk about it day by day. It is essential to plan out how to create an impact and attract attention right before your opening date in order to generate excitement from your target market.
A one-of-a-kind concept should entail a unified design, a catchy brand name, an organized brand, and tons of promotions.

Offer Unique Products and Services

This strategy is not as easy as it sounds but provides great results at the end of the day. As a competitive entrepreneur, you should come up with interesting products that are not being offered by most food truck businesses in your community. You can list down all the common food items being sold in the market and then figure out how to offer something that is different yet compelling to buyers. Nevertheless, if you decide to choose a common food menu, make sure to level up your products into something that would give customers a unique and satisfying dining experience. 
As part of the food truck industry, you also have the opportunity to choose which locations are not occupied by other food trucks that sell the same items as yours. If you successfully find one, secure a license for the area and maximize the space to attract potential customers.
Never forget to research the competitors around your area and don't be afraid to try new stuff, especially when planning out your food menu. Along the way, you will also find other aspects that can improve your brand, which is an excellent opportunity for growth.
Allow Different Payment Methods and Online Transactions

To give customers a variety of options for easy transactions, restaurants are now accepting different kinds of payment methods, such as online banking and mobile transactions. As a food truck business owner, it is also advantageous for you to follow this new trend in order to encourage people to patronize your business.
In addition, you must consider signing up to well-known mobile apps that cater online orders. Through this, your brand will be exposed to more customers, which will surely boost your sales higher than usual. Some apps also allow people to order food online and arrange a pick-up time for them. This is a great way to gain customers who do not want to experience long queues. It will also allow your staff to prepare the orders on time.
You can also start creating social media accounts, such as Facebook, Instagram and Twitter, where people can reach you anytime and anywhere. Posting daily updates about your best-selling food truck items and current locations in the community will help drive more customers to your business. Although following these new trends requires more effort and time, especially if you have a limited number of people working for you, it will be worth it in the end.

Fix Your Menu According to the Season

Despite the originality and uniqueness of the menu you serve, it is still essential to keep up with the changes brought by different seasons of the year. Customers are said to be more willing to choose your food truck if you produce products that vary depending on the season, such as summertime, winter, Christmas, Halloween, or Thanksgiving. In fact, there are studies that show an increase in sales whenever a food establishment offers products according to the current season, which is a great thing, especially for starting businesses.
For instance, local food businesses from Tennessee use ingredients depending on the season. Therefore, their food menu changes depending on the fruits or herbs that are available during a specific time. Another example is adding pumpkin spice to sweets every Halloween season, showing customers that it is a perfect way to celebrate the occasion. With this kind of tactic, you can pique people's interest and make your flavors and items highly compelling. 

Collaborate with Other Businesses

Collaborating and having a strong connection with other businesses can help your food truck gain more exposure. If you know a wedding and events planner, you can propose and offer catering services to their business. You can also build connections with nearby shops and offices by delivering food menus to them and giving promos to employees. You might also want to talk to business owners to claim a spot in front or near their stores or find other businesses that need food, such as schools, movie theatres and sports arenas.

Conclusion

It is easy to set up a food truck biz if you have all the resources you need. The most challenging part is driving more profit to sustain and expand the business despite high competition. In order to achieve this, you need to have a unique business concept, amazing products and services that your competitors do not have, and a diverse food menu that coincides with the current season. Allowing different payment methods and transactions will also help you gain more customers. Finally, you might also want to look into partnering with other business owners to increase your exposure and realize your business goals. Grab every opportunity that will help your food truck business grow along the way for you to succeed and flourish as an entrepreneur. 
Need a new food truck unit for your business? At UsedVending.com, we have a great selection of food trucks and mobile kitchens. Visit our page to learn more.