How to Make Your Food Truck More Attractive to Customers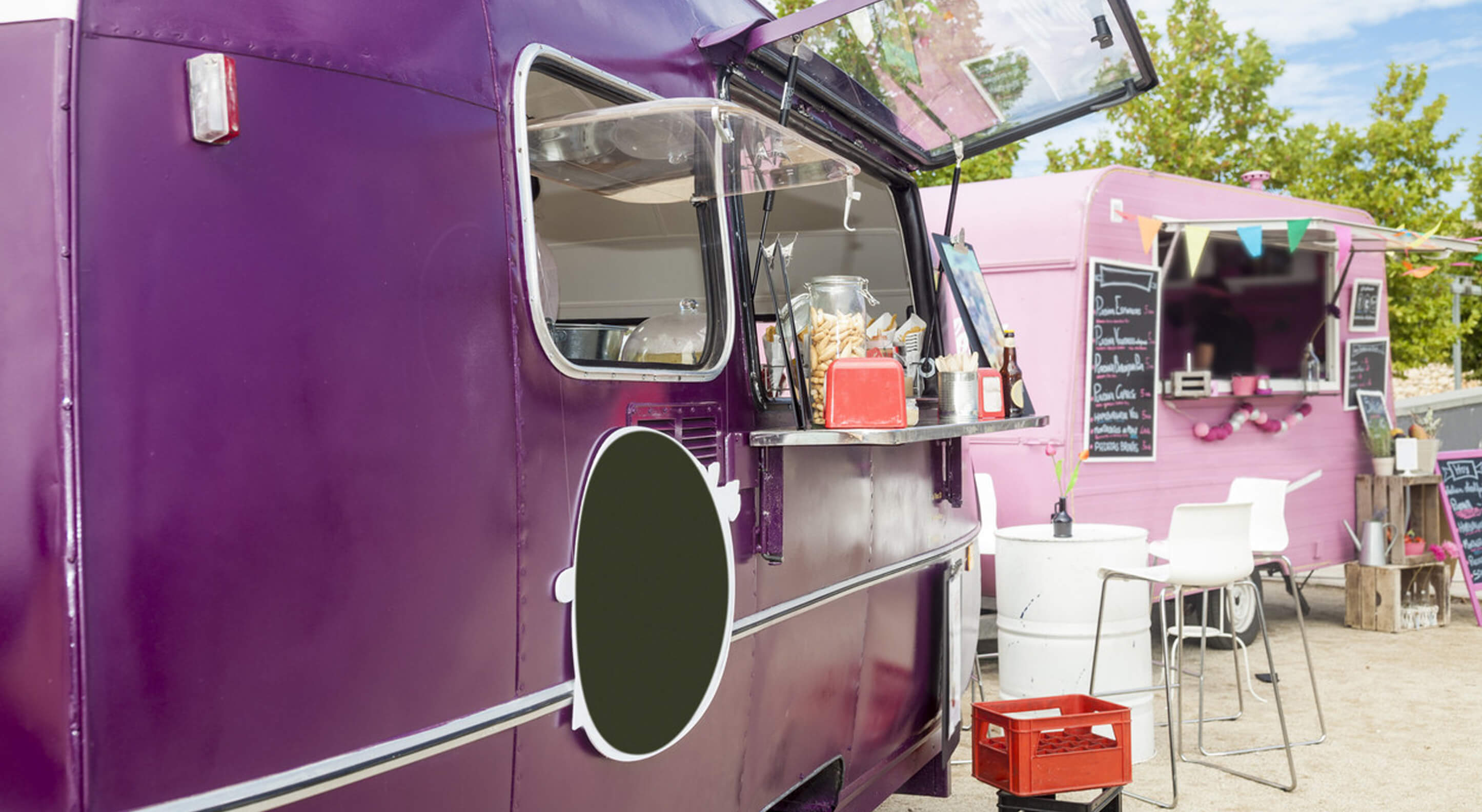 The food industry is one of the greatest money-earning fields in the community. Imagine having the opportunity to make your customers satisfied and happy through delicious food while reaching your business goals. However, among the challenges when it comes to starting a food truck business is having so many competitors out there. As an entrepreneur and operator, you need to constantly think about new ideas and find ways to drive customers to your mobile business.
The primary way to help you attract customers is improving your food truck's image. This is one of the best things to do to lure customers into buying what you offer.
Hence, in this article you will know more about and determine firsthand the aspects that you should consider when designing your food truck.
Plan Your Concepts and Food Truck Design

Some starters tend to purchase a truck first before thinking about the overall layout of the business. It is not a bad thing though. But, we are more likely to recommend creating a layout beforehand. Keep in mind that having a well-planned food truck design before starting everything else is always a good practice in organizing your business.
Coming up with the design before purchasing your food cart or truck will save you bucks and lots of time. This is because you will be choosing a truck that can accommodate your needed equipment and inventory. There's no need to buy a big truck if you only need an ice-cream maker and small refrigerator, right?

Pick the Perfect Truck

Once you are done brainstorming original ideas and already have the design you opt to execute, you can proceed to purchasing the perfect truck for your business.
Upon purchasing a food truck, you will need to consider its size, appearance, and current state (new or old). After that, you can start looking into the types of appliances and equipment needed inside your truck, such as a refrigerator, microwave, ranges and other food prep equipment depending on the nature of your business. It is also important to consider space savers to maximize your mobile truck's limited space. 
Remember that a food truck with very little space yet crammed with so much stuff looks untidy and is definitely unattractive.

Create a Safe and Comfortable Space for Your Staff

In any food preparation business, one of the most important parts is managing the wellbeing and safety of the staff. Having staff members and cooks who look uncomfortable, sweaty or ill inside your food truck does not look pleasing to customers. This may be a reason for them to skip your food truck no matter how interesting and attractive your food menu is.
Therefore, the layout of your kitchen is an essential matter that you should consider when designing. If this is not correctly planned out, it will look messy and the personnel working in this space will feel cramped. For a more pleasant and comfortable mobile kitchen, you should consider a non-slip flooring, a properly ventilated space and enough area for your staff to move around. There should also be easy-access storage for your condiments and if possible, you need to set up an emergency exit plan in case of fire or any unexpected incidents.  
Think of Mobility

Keep in mind that you have the luxury to move around from one city to another, unlike restaurants. Therefore, you can garner several customers, depending on the state you are currently in. Food truck business owners tend to be divided into two aspects: those who stay put in their location and those who move from one state to another. Thus, the layout of your food truck would depend on the aspect you choose for your business.
If you wish to stay put in the location you are currently in, then your truck's design would entail the regular layout of a mobile food truck: a window for attending customers, well-detailed food menu and decorations, and space for your dishware and cooking equipment. 
On the other hand, if you wish to roam around cities from time to time, then your truck's design and layout would entail ample storage space. Since the location you are currently in would not be permanent, some of your exterior arrangements will be torn down from time to time. Thus, it is best to use disposable items so you can travel lightly and have an extra space in your truck for important equipment and inventory. 

Keep Your Brand in Mind

Before going out and about to the public, it would be best to finalize your branding. Most food trucks use a colorful and bright exterior to attract potential customers. However, always keep in mind that you need to be consistent with your brand all the time. 
For instance, your brand colors should be consistent throughout your mobile business, from the food menu design and signage to food packaging and the truck's overall exterior. In another scenario, if the image you opt to instill in your brand is a sustainable and environmental-friendly one, then it would be best to install solar panels on your truck for people to see that you are indeed practicing your vision and mission.
Vinyl wrapping and hand paintings are a few of the techniques you can do to create an eye-catching appearance. There are hundreds of ways to make your unit visually attractive. If you use any of them with your brand in mind, then customers would surely find their way to your handsome food truck.

Conclusion

It is not enough to just set up your food truck and wait for customers to come by. As a business owner, you need to be innovative and think of ways to drive more profit to your business. One of the best ways to attract customers and compete with other food carts and trucks is to make your mobile truck aesthetically pleasing. You can achieve this by having a well-planned concept and food truck design before actually purchasing the truck. Moreover, it is crucial to design a mobile kitchen that is safe and comfortable for your staff. Plus, you should take into consideration your truck's layout and equipment if you are planning to move around from one place to another most of the time. Finally, as a food truck owner, make sure to always keep in mind your brand when designing marketing materials and your truck's overall appearance.
Ready to start your food truck business? Check out our mobile food trucks at UsedVending.com. We have ice-cream trucks, pizza trucks, mobile bakery units and many more!