Buying a Food Truck from China: The Pros and Cons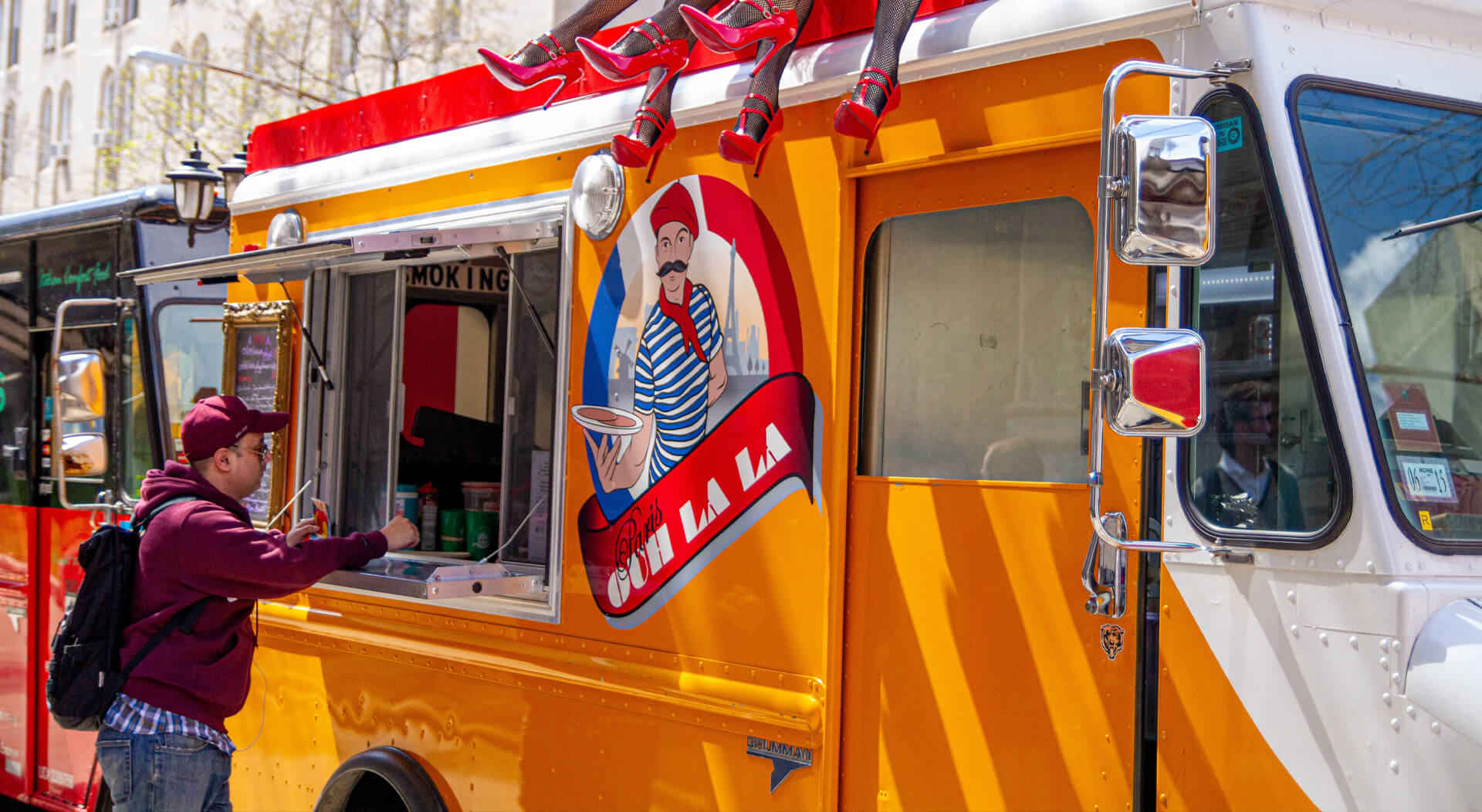 A food truck is basically considered a moving restaurant. It contains all the equipment needed to prepare, cook and sell food to the public in its target locations. Its primary edge over a brick and mortar eatery is that it offers high quality, low priced food to consumers, aside from the notion that food trucks 'bring food to more people' and not the other way around.
Food trucks are ever-present in the United States especially in the different cities of California, hence the enormous presence of truck manufacturers and dealers selling vehicles all across the US and Canada. But there's also a fact you cannot discount – China is also a strong competitor when it comes to food trucks. And it seems, astute business owners could not turn their backs on what China has to offer.
Well, there are a lot of sectors who also just don't trust China-made products but if you really want to try, here are the pros and cons you need to consider before you buy a food truck from China.
The Pros of Buying from China

China is known as a manufacturing giant – no doubt about that, producing practically all kinds of stuff no matter whether these are edible or not, motorized or manual, and so on, and selling them to the whole world like hotcakes, food trucks included. Here are the reasons why.

Lower prices

Considered a 'world factory', China has a lot of suppliers but they differ in costs for the same items sold. Many business owners overseas prefer to buy their food trucks from China since these definitely cost much lower than the ones made in America and Europe, but that is, if you find the right supplier.
Just a word of caution though, if you come across an exceptionally cheap quote, don't fall for it at once. It seems malicious and should be considered a red flag. Nevertheless, if you really want to give it a go, know the exact details of the product with genuine information. Once trust has been established between you and the identified supplier, the more it becomes easier to get the truck that you wanted in the first place.

Reliable shipping and minimized chances of damage

If you want your truck to be delivered on time and without any risk of damage, buy only from a company in China that has its own logistics. Transporting goods to customers is much easier if the company has its self-owned logistics for international shipping. Since there will be no involvement of third parties, communications with the direct supplier is maintained all throughout the buying process.

Functional and dependable vehicles

Vehicle manufacturers in China are very much aware that food trucks have to be functional and dependable, and therefore, they assure buyers that their products are durable, able to withstand heat and repeated use. Genuine Chinese truck makers choose only the best materials suited for food trucks. That being the case, it's important to determine which manufacturers and companies are authentic. Do your due diligence.
The Cons of Buying from China
Not meeting government regulations

More often than not, ready to use kitchen on wheels made overseas, particularly China, are seized by the US Customs and Border Protection (CBP) as many of them don't meet the regulations set by the Department of Transportation (DOT). If you import several food trucks, you may find yourself being slapped with a couple of thousand dollars fine plus costly fees that are related to the inspection, storage, seizure, and disposal of those said vehicles.

Compromised safety

With the influx of vehicles from China that oftentimes don't meet the necessary regulations, safety of its users is also compromised since these can be considered 'unsafe' vehicles and as such, may cause danger to the public on American roadways. And that's why, you should first do a thorough research if you want to pursue buying mobile kitchens from China. Make sure that your purchased vehicles meet CBP and DOT guidelines before operating on US soil.

Hurts the local economy

Buying from China means you're not patronizing local products and thus, not contributing to the local economy. Expect prices of locally-made trucks to be typically much higher than the China-made so that would make more people choose to buy from overseas rather than from their 'own backyard', which can really hurt the local economy.

Unemployment in the transport sector

People who entirely depend on transporting locally-made vehicles across the US as their main source of income could potentially lose their jobs if more buyers opt to buy from companies in China that have their own delivery system in America. This could increase the rate of unemployment, something that the government doesn't want to happen at all.

Food Truck: A Significant Investment

Without a doubt, investing in food trucks these days is more lucrative than opening up a brick and mortar restaurant. Most certainly, operating one could cost you a much lesser overhead and operating expense than establishing a traditional eatery.
For a successful venture, a good and reliable food truck is extremely important, aside from offering an impressive line-up of food items to sell. So, whether you buy from China or elsewhere, always make sure that your units are durable, have the necessary permits and licenses to operate legally and above all, conform to government regulations.
Still looking for the perfect food truck or food trailer? Contact us or browse our website for the largest selection of food trucks for sale in America. 
You can also sell your used trucks on our platform for FREE! Give us a call at (601) 749-8424.