Halloween Marketing Ideas for Your Food Truck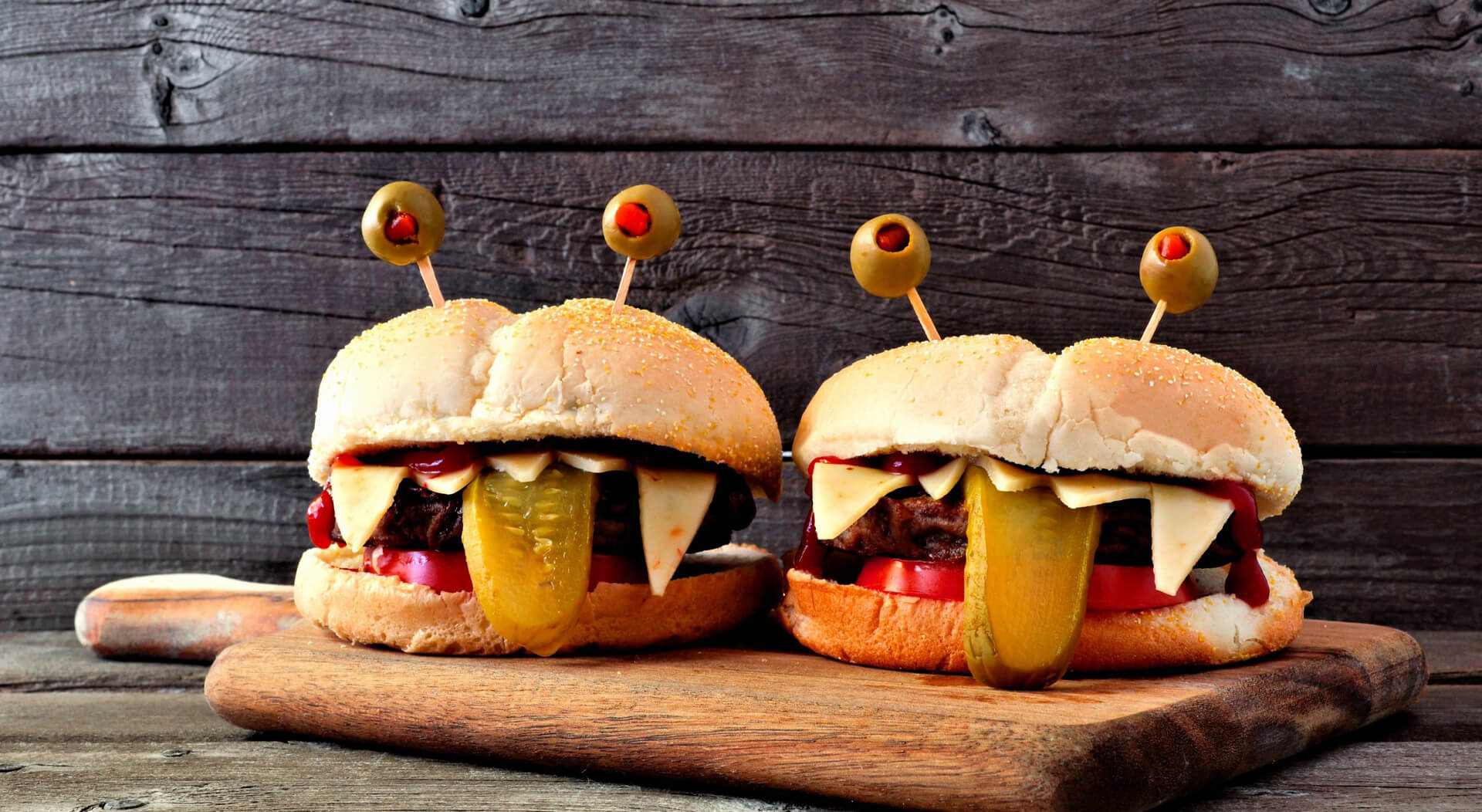 When it comes to running a business, you need to remember that any seasonal marketing can boost your profits. It doesn't matter if the marketing is elaborate or simple; your tying your marketing in with a certain season or holiday is enough to get more people to sit up and take notice of your business. 
This is true even for food trucks, including those in niche markets. Setting up shop in the same area every day because you know that's where the customers will be is all well and good. But what if you could attract people who aren't usually in that area? Wouldn't it feel great to have at least one new repeat customer? 
Given that, here are some marketing ideas you can use whenever Halloween rolls around. 
5 Halloween Marketing Ideas for Your Food Truck
Decorate your food truck

The service window is the best place to showcase a holiday-themed display, not to mention display any Halloween specials you may be offering. From spiders and webs to black cats and jack-o-lanterns, don't be afraid to get into the spirit of the holiday and decorate your space. It may not be much, but it's still a way to show passers-by that your food truck is ready for the spooky season.

Trick or Treat with a twist

Since you're already handing out treats, albeit not for free, you just need a little extra for the "trick" part. For example, you could offer a discount for people who show up at your food truck in costume. If you'd rather not play around with percentages, you can set a specific amount to be deducted from customers' orders. 
If your customers are willing, you can take photos of them along with what they ordered and the goody bag you give them (if they have one) and post the photos on your social media accounts. That way, people will know that your version of trick-or-treat is real and is still happening. It will also help new customers know where you're located, so they can track down your food truck.
What if you can't afford to discount any of your menu items just yet? You can still offer a food truck trick-and-treat experience by giving every customer a small goody bag with some candy, your business contact info (preferably on a business card), and your menu, particularly if you're offering a Halloween special or two.
If you don't think you can keep up with the demand for the goody bags, then keep track of how many customers you have each day and give a goody bag only to every 31st customer. Or give one to every 10th customer. Just as you can decide how big a discount to give customers, you're free to set how often to give out a goody bag. 

Create Halloween specials

No matter what is usually on your menu, you can still tap into the spirit of the season and offer Halloween-themed food. Don't forget to come up with names for those, and make sure they fit the theme.
For instance, you can take one of your main entrees and drinks and serve them in dishes that look like lab equipment, and call the combination "The Mad Scientist's Lunch". Or add food and drink options with distinctly fall- or Halloween-related flavors, and name them after Halloween elements. 
Schedule Halloween-themed posts on social media

You don't have to toss out all your ideas for social media; you can still stay true to your brand and just mix in Halloween-related posts. Try making such posts interactive and fun enough to get people more engaged more often. For instance, publish a simple Halloween-themed crossword or a Halloween-related puzzle for your followers to try and solve. Whether you offer a prize for people who solve the puzzles is up to you. 

Hold Halloween contests

Use your social media accounts to host an online contest running for a certain length of time — say, from the 2nd week of October all the way to the last. It could be a contest to solve the most number of Halloween-themed puzzles, or who can solve those puzzles the fastest. 
You can even hold a virtual costume contest where you have customers post pictures of themselves and use a particular hashtag. The one with the most liked photo by the time the contest ends can win a prize such as a free meal and drink, or a free side dish with their order on Halloween. If you can, offer consolation prizes to, say, two followers with the next highest number of likes after the winner.
Once again, any kind of seasonal marketing is a great way to stay relevant, draw in new business, and remarket products in a new way, whether you run a pasta food truck or one that focuses on chicken dishes. Even just renaming the items on your menu and using new keywords to promote the food and drink you offer can do a lot to catch potential customers' attention. 
So don't feel like you have to do as much as your competitors. Just pick and choose which Halloween marketing ideas you can implement that will also appeal to customers, then work out how you're going to implement them. But most of all, let yourself get into the spirit of the season and enjoy the festivities with your customers.
For business inspirations and the best deals on food trucks for sale in America, visit UsedVending.com.