Mobile Grocery Store Business Ideas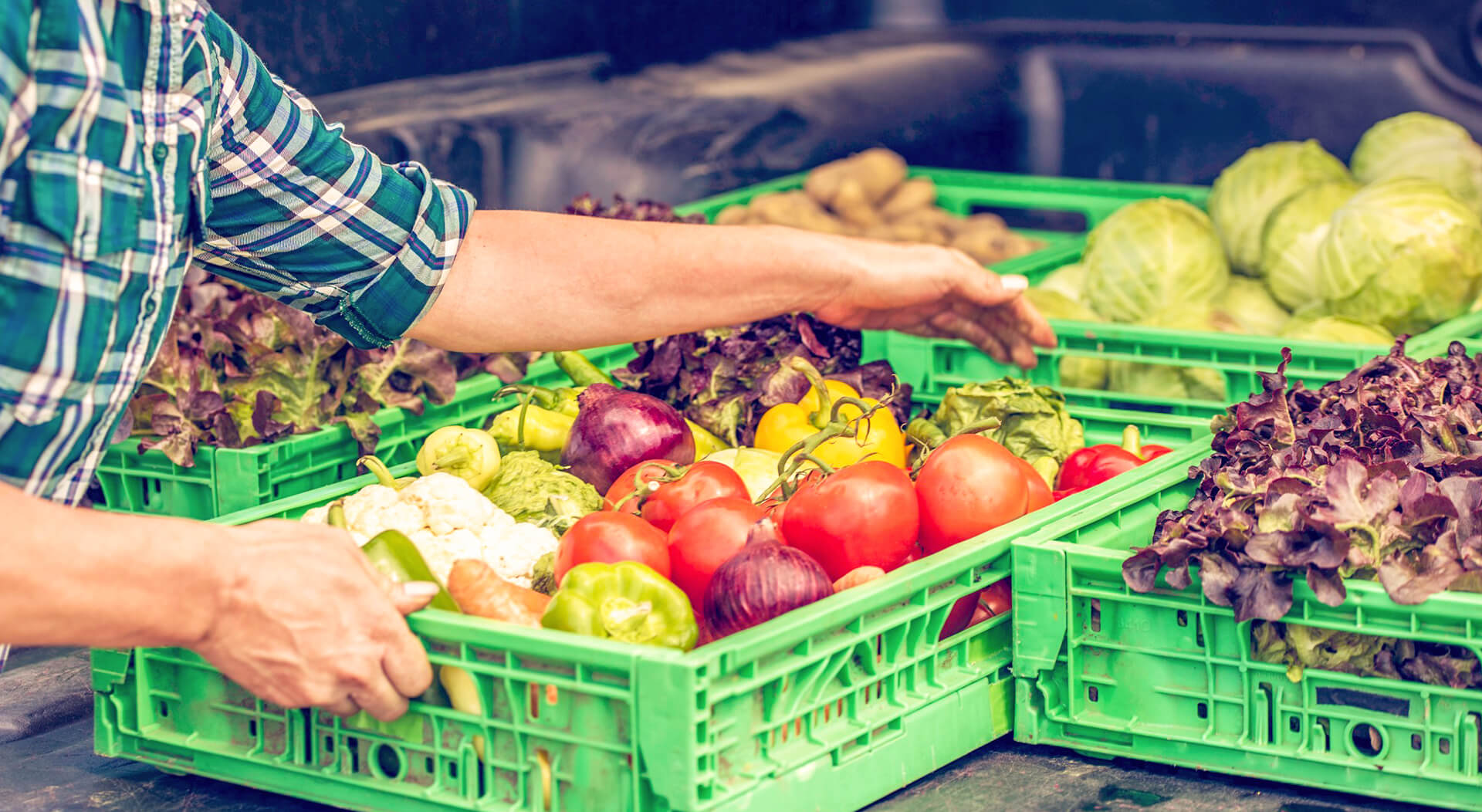 Have you ever seen a pop-up market in your community? Have you ever tried buying your essential needs in a mobile grocery truck? Mobile grocery stores are a common thing in the US today. They bring affordable and quality food directly to you. Offering fresh food like bread, cheese, dry goods, eggs, fish, fruits, meat, and vegetables, you can stretch your dollars for buying nutritious food. And you no longer need to leave your home. They can just be a block away or around the corner. From start to end, the process takes only around 10 minutes. That's a lot of convenience.
According to statistics, an average shopping trip in a supermarket takes around 41 minutes. This makes the mobile grocery store a booming concept among mobile truck businesses. The convenience it gives people in the community makes it a highly viable venture for new entrepreneurs. If you are looking to start one, here are some mobile grocery business ideas.
What is a Mobile Grocery Store?

Groceries are retail stores that primarily sell food. They offer both fresh and non-perishable food packages. Some sell mainly fruits and vegetables. They are called greengrocers. Others sell candies and snacks. They are termed convenience stores. While some specialize in foods of certain cultures like Italian Polish, etc. They are called ethnic markets.
A mobile grocery is a way of getting affordable and fresh food into the neighborhood without the need to visit a brick-and-mortar supermarket. They bring your essential needs right into your doorsteps. The USDA noted that mobile grocery units are gaining momentum among food deserts. These are communities that live in low-income areas with limited access to retail outlets. They commonly live a mile from the supermarket. Mobile grocery stores have taken many forms. They can either be pushcarts, retrofitted buses, shipping containers, trailers, or 18-wheeler trucks. Their mobility allows reaching multiple communities and neighborhoods at a time. 

Benefits of a Mobile Grocery 

A mobile grocery offers a lot of benefits both for the owner and its clients. First off, it's a profitable business concept as it sells essential needs, which people will surely buy. Mobile grocery owners can expand their market to different communities to increase their revenues. At the same time, it requires lower startup capital and overhead expenses than physical grocery stores. Second, a mobile grocery helps promote access to healthy and nutritious food among communities and neighborhoods. By offering fresh produce, it helps people avoid eating canned, boxed, or processed foods that have a lot of harmful preservatives. It is also convenient for clients with busy schedules to get their essential needs near or right at their doorsteps. With a significant time being saved from traveling to a nearby supermarket, a mobile grocery is much more convenient. As they save money and time, mobile grocery stores can be a catalyst for new investments.
Mobile Grocery Store Business Ideas
Bakery Mart

People consume a lot of bread, desserts, and pastries daily. While, there are also lots of bakery products, dessert stores, and pastry shops in a community. A smart mobile grocery business idea is bringing over a bakery, desserts, and pastries near residential areas. You can source from local stores to supply fresh products daily. 

Fresh Seafood

Seafood is hard to find especially when you are not located near coastal areas. Take advantage of using your mobile grocery by going to outdoor fish markets and selling fresh seafood selections in the neighborhood for their lunch and dinner. You might also want to book catering stations for these kinds of products. 

Fruit Mart

Fruits are a healthy treat. Adults, kids, and teens will surely like them. Offer seasonal fruit harvest to the community by turning your mobile truck into a fruit mart. You can even provide doorstep deliveries to make the purchasing experience more convenient. 

Green Super Store

Another profitable mobile grocery business idea is selling fresh vegetables. Source them from nearby farms and offer farm-to-table greens and organic produce. Target areas where both parents typically have to go to work. You can also offer vegetable salad packages as a niche.

Kids' Grocery Store

50% of an average household budget typically goes for kids' needs. So, setting up a mobile kids' grocery store can be a profitable option. You can sell organic baby foods, clothing, toys, and other essentials. To attract kids, transform your truck into color-coded pathways. 

Meat Shop

Make your mobile grocery offer specialty poultry and livestock farm products. You can sell the best seasonal produce from time to time. These can be free-range pork, grass-fed beef, USDA chicken, and various bird offerings. These quality meat products can make your mobile grocery start a buzz within the community.

Pet Supplies

Americans surely love pets. So, they will need pet foods and supplies regularly. Turn your mobile grocery into a pet shop. Offer chemical-free grooming products, healthy treats, holistic supplements, pet food, and pet supplies in retail.

Wine and Cheese

Cheese and wine have been a favorite American treat – during events, milestone celebrations, special occasions, and even just a lovely couple dinner. Selling wine and cheese in a mobile grocery can be a truly profitable niche idea. Creative knowledge about them can be a plus. Provide specialty wines and cheese that most supermarkets don't have. People will surely love to pay a higher price for these specialty grabs. 
Looking for the perfect mobile grocery truck to start your own business? Visit UsedVending and see our amazing list of mobile business trucks and trailers.