Top 10 Best Food Truck Franchises in America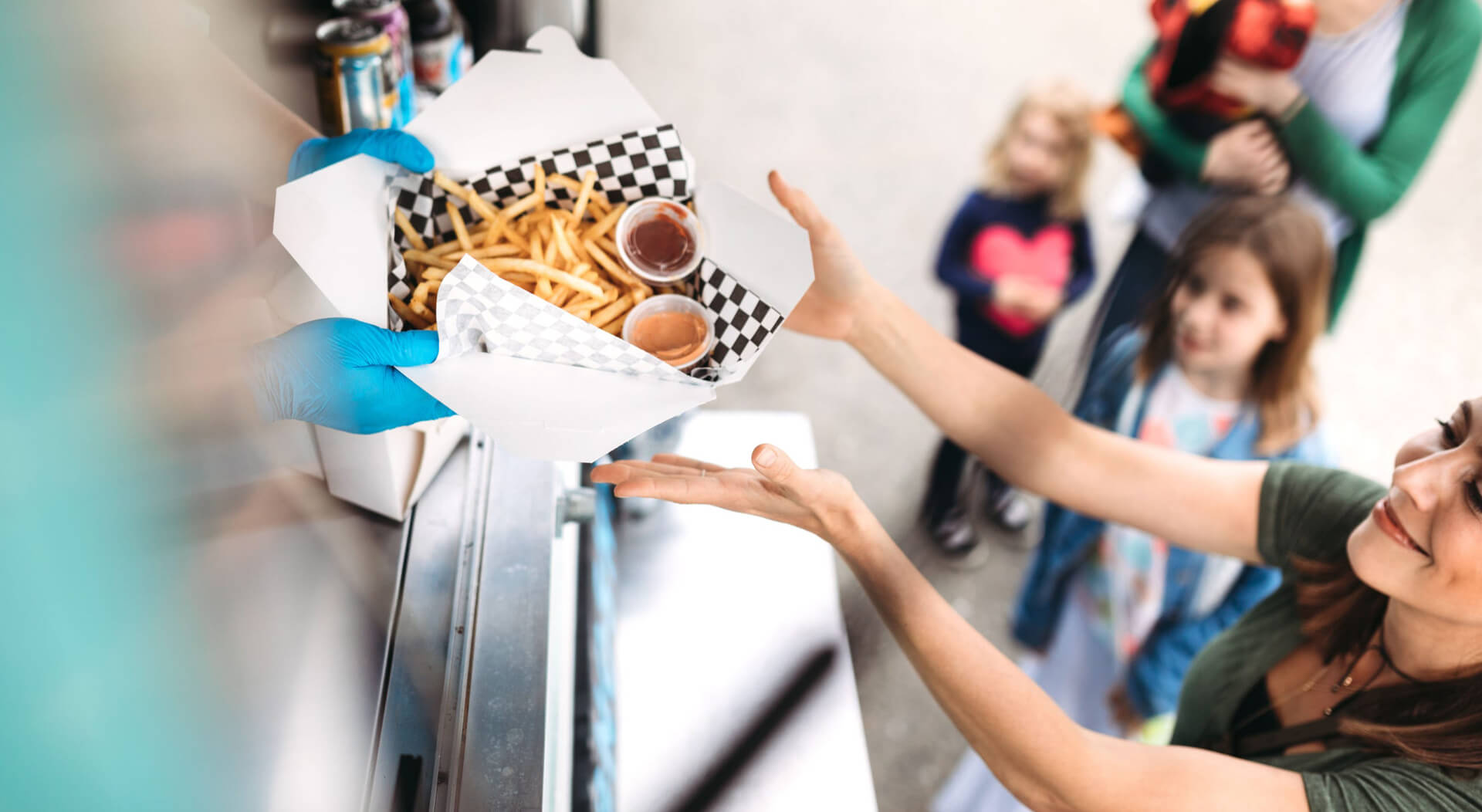 Today, the food truck business is very hot. They offer Americans the best options for delicious foods and low-cost menus. Food trucks also offer convenience for everybody to get a glimpse of gourmet cuisines being able to roam around the prominent streets of the US. 
There are two main options to open a food truck business. First, you can buy a food truck yourself and offer a niche food menu. You can find the best selection of food trucks in your state here. Second, you can buy a food truck franchise if you are having a hard time deciding on a niche menu to offer. 
A franchise is an agreement between the creator of a business concept or idea and another entity or owner to have legal rights in marketing the same idea to a different location. If you're looking for the top 10 best food truck franchises in America, here's a list.
Top 10 Food Truck Franchises in America 
Cafe2U

Cafe2U started as a coffee shop in Australia in the year 2000. It opened up franchising in 2004 and reached American grounds in 2011. This coffee truck franchise offers a farm-to-table gourmet coffee experience. They offer different gourmet coffee flavors such as:
Americano

Cappuccino

Chai latte

Espresso

Flat white

Latte

Macchiato

Mocha

They also offer hot chocolate, special tea, and snacks. Its franchise cost may range from $109,146 and $154,621 together with an initial fee of $25,000. Franchise Cafe2U now!

Captain D's Seafood

Founded in 1969, Captain D's Seafood is an American chain of casual seafood restaurants. Today, the restaurant branched out to franchise food carts and trucks. They offer a variety of food – appetizers, desserts, sides, fish meals, grilled meat, and sandwiches. But their specialty menus are fish tenders, seafood gumbo, seafood platter, and shrimp skewers. Its franchise cost may range from $781,000 to $1,013,000. Franchise Captain D's Seafood now!

Cousins Maine Lobster

The Cousins Maine Lobster food truck was founded by two cousins in 2012. Because of the unexpected popularity of the food truck, they started franchising in 2014. They served fresh crabs and lobsters and also unique entrees and family meals. Among their lobster specialties are lobster bisque, cakes, mac n cheese, pot pies, rolls, and surf n turf. Among their crab specialties are cakes, cocktail claws, crab meat, crab rolls, and soups. They also offer quesadillas, tacos, and tots. Cousins Maine Lobster also offers catering services. Its franchise cost may range from $210,900 and $342,900. Franchise Cousins Maine Lobster now!

Gandolfo's Deli

This fast-casual food truck franchise started as a stationery business in New York in 1989. It started franchising in the same year as many patrons clamored for their deli salads and sandwiches. Served with freshly baked hero rolls or rye, Gandolfo served corned beef, pastrami, and turkey sandwiches. One bestseller is the Rockefeller Rye that is served with Russian dressing, sauerkraut, spicy mustard, or Swiss cheese. Its franchise cost may range from $302,450 and $558,950. Franchise Gandolfo's Deli now!

Gigi's Cupcakes

Started in 2008, Gigi's Cupcakes is now the largest cupcake franchise in the world. This boutique-style mobile bakery offers an ever-changing menu of new flavors and ingredients. But among their popular cupcake flavors are:
Blueberry

Butter Cream

Cheesecake

Chocolate Chips

Cookies N Cream

Golden Caramel

Golden Mellow Sponge Cake

Lemon Ice

Peanut Butter

Red Velvet

Strawberry

Sweet Peach

Vanilla

Each Gigi's cupcakes are topped with two swirl flavors. Its franchise cost may range from $237,200 and $427,500. Each franchise owner is required by Gigi's Cupcakes to undergo 120 hours of training. Franchise Gigi's Cupcakes now!
Johnny Rockets

Burger, fries, and shakes? Johnny Rockets offers over-the-top American food. Since June 1986, they specialized in old-fashioned American favorites such as beef burgers, classic sandwiches, and crispy fries. The Johnny Rockets franchise is an extension of its chain of restaurants in over 330 countries. Its franchise cost may range from $650,500 and $1,098,500. Franchise Johnny Rockets now!

Kono Pizza

Kono Pizza has offered a reinvented pizza menu since 2004 in Italy. In 2013, 3 American entrepreneurs brought the concept to the US after their European trip. This food truck franchise sells coned pizza which they called "kone." Their classic flavors include cheese, chicken parm, meat, meatball, pepperoni, sausage, and vegetarian kone. They also offer dessert kones such as cannoli, Nutella, and tiramisu. One selling point of a Kono Pizza food truck is using frozen cheeses and low protein ingredients at the cheapest cost. A Kono pizza franchise includes either an indoor or outdoor food cart or a fully-equipped food truck. Its franchise cost may range from $14,900 to $149,000. Franchise Kono Pizza now!

The Grilled Cheese Truck

The Grilled Cheese Truck is a popular food truck that serves grilled cheese melts and gourmet sandwiches. Among their house offerings are:
Buffalo south pulled chicken

El Cubano hoagie roll

Pimiento mac & cheese

Pot roast

Spinach and artichoke in garlic bread

Turkey BBQ in multi-grain bread

This food truck franchise also caters to events and special occasions like birthdays and weddings. Its franchise cost may range from $63,700 and $768,750 while the royalty is set at 8%. Franchise The Grilled Cheese Truck now!

Toppers Pizza

A chain of pizza restaurants founded by Scott Gittrich in 1991, Toppers Pizza started offering franchises in 1997. This pizzeria chain initially targeted late-night snacking for bars and college dorms. They now offer a variety of menus from desserts, drinks, pizza, sides, topperstix, and wings. Toppers Pizza is made from real Wisconsin cheese and fresh ingredients which you can customize as you like. Its franchise cost may range from $292,416 and $530,652. Franchise Toppers Pizza now!

ZooHoo's Eatery

This food truck franchise serves mobile and fast-casual food such as conch fritters, fish sandwiches, fresh wraps, grilled veggies, natural chicken, salad, and turkey burgers. ZooHoo's Eatery food trucks typically serve food in a green and relaxing environment. Its franchise cost may range from $69,000 to $140,000. Franchise ZooHoo's Eatery now!