Inspiring Mobile Hair Salon Businesses in America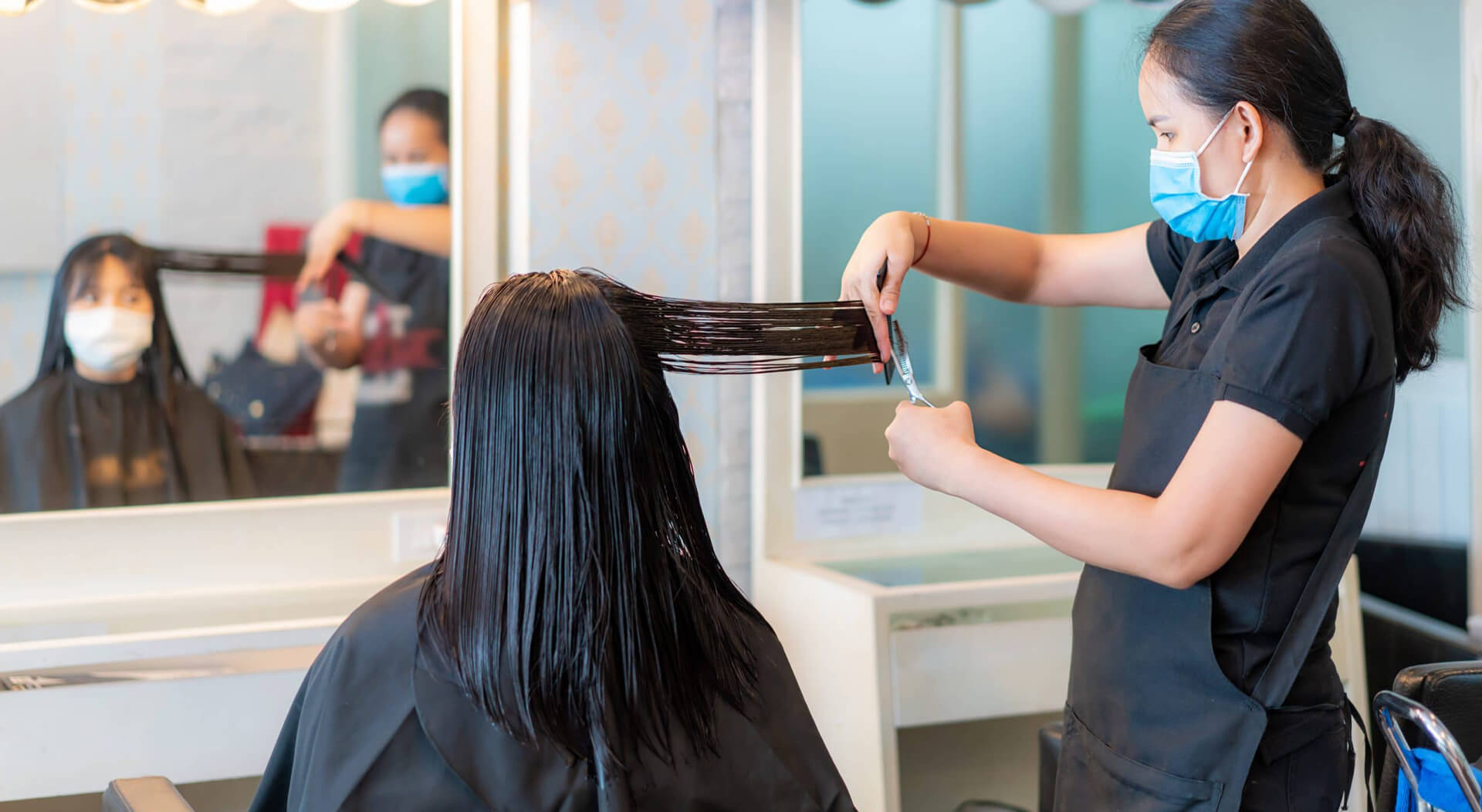 How expensive is your hair?  On average, a person spends $55,000 on hair grooming during a lifetime. In America, the most expensive hair states are California, Florida, Texas, Ohio, and New York. The average American woman spends $80 on their hair per month. This is equivalent to $150 in California, $130 in Florida, $120 in Texas, $110 in Ohio, and $100 for New York ladies. 
But the outbreak of the COVID-19 pandemic has largely changed the operations of hair salons. It has also restricted the movements of ladies wanting a regular haircut, because of the lockdowns and social distancing measures in place. As such, mobile hair salons begin to flourish. 
A mobile hair salon is not only the perfect solution for COVID-19 situations. It is also a great way to bring hair grooming and treatment services to people with busy lifestyles. It helps save them time and gives them the benefit to be pampered like a star. People with mobility can also benefit from a mobile salon. They no longer need to experience the inconvenience of traveling. All they need to do is book an appointment and their favorite barber or hairdresser will be right at their door. Let us explore how a mobile salon operates.
What is a Mobile Hair Salon?

A mobile hair salon is a mobile truck business that operates in different locations. In some cases, the barber or hairdresser travels to deliver services in the client's location. It may either be on his/her home
or a barbershop is a setup where the hairdresser or barber does not just work in a traditional physical store. Instead, they operate in different locations, usually commuting to the client's homes or nearest address for the service. It may either be in his or her home or office. Some clients also book the services of a mobile salon during special occasions i.e. bachelor parties, birthdays, bridal showers, weddings, etc. 
There are several ways on how a mobile salon pans out:
First, they operate a mobile trailer, truck, or van and set it up at the client's desired location. There are also times when they accept clients by appointment or walk-ins.

Second, a mobile salon may operate a physical shop and run a mobile service at the same time. The client may request a home service especially for kids, senior adults, time-constraint individuals, and those with mobility issues.

Third, a mobile salon owner does an on "a call basis" service directly to the client's home. 
Top 2 Most Inspiring Mobile Hair Salons in America

Here are our top 2 most inspiring mobile salon businesses in America.

Hair Rollers

Bridget Klibbe is a badass chick from Denver, Colorado. Just like an artist, she changed and morphed because of the COVID-19 pandemic. She originally owned a studio space in Littleton, Colorado with a few select clients. Before the COVID outbreaks, she closed the shop as she is having difficulties in sustaining the operation costs. Little did she know that the pandemic will open new doors for her talent. 
As people's movement becomes restricted, Bridgett thought of delivering service right at her client's doors. Thus, she founded a salon on wheels to give her clients an unforgettable hair grooming experience. She named it "Hair Rollers." Being a hairdresser for 20 years, Bridgett is a cutting goddess and color specialist. As she made magic happen, the clients of Hair Roller exploded. 
Today, Hair Rollers operates with 7 mobile salon trucks in different locations:
Aurora

Centennial

Denver

Englewood

Highland Ranch

Littleton

Parker

Hair Rollers provides haircuts for men, women, kids, and youth. They also provide hair coloring, styling, and treatment services.

Styled by Her Beautique

Rita Calloway was born and raised in Portland, Oregon. At the age of 22, she founded a brick-and-mortar salon in 2013. It was the "Styled By Her Beautique." 
In 2019, Rita decided to close the shop and venture into a mobile hair salon business. She started the project in February 2019 and it took her 4 months to complete it. First, she bought a 30-foot van and retrofitted it to become an amazing mobile salon truck. She also painted it pink making it very attractive. 
For Rita, the advantage of converting her business into a mobile salon is the reduction of its operation cost. She no longer has to pay rent, electricity, and water bills. For her clients, Rita's mobile salon offers convenience and time-saving. 
Styled By Her Beautique now offers haircuts for all, hair styling and treatment, wigs and extension, and even nail acrylics. The salon can travel city streets and now even travels as far as Los Angeles.
Mobile hair salons are one of the most promising mobile businesses in America. The key to its success is having the guts and passion to deliver quality services and good customer services right in front of the client's doors.
Ready to start your own mobile salon? Learn How to Start a Mobile Business in America (The Right Way) and make sure to choose the perfect truck for your needs. Check out UsedVending and discover a huge selection of mobile hair salon trucks for sale.