How to Choose the Perfect Food Truck Refrigerator and Cooler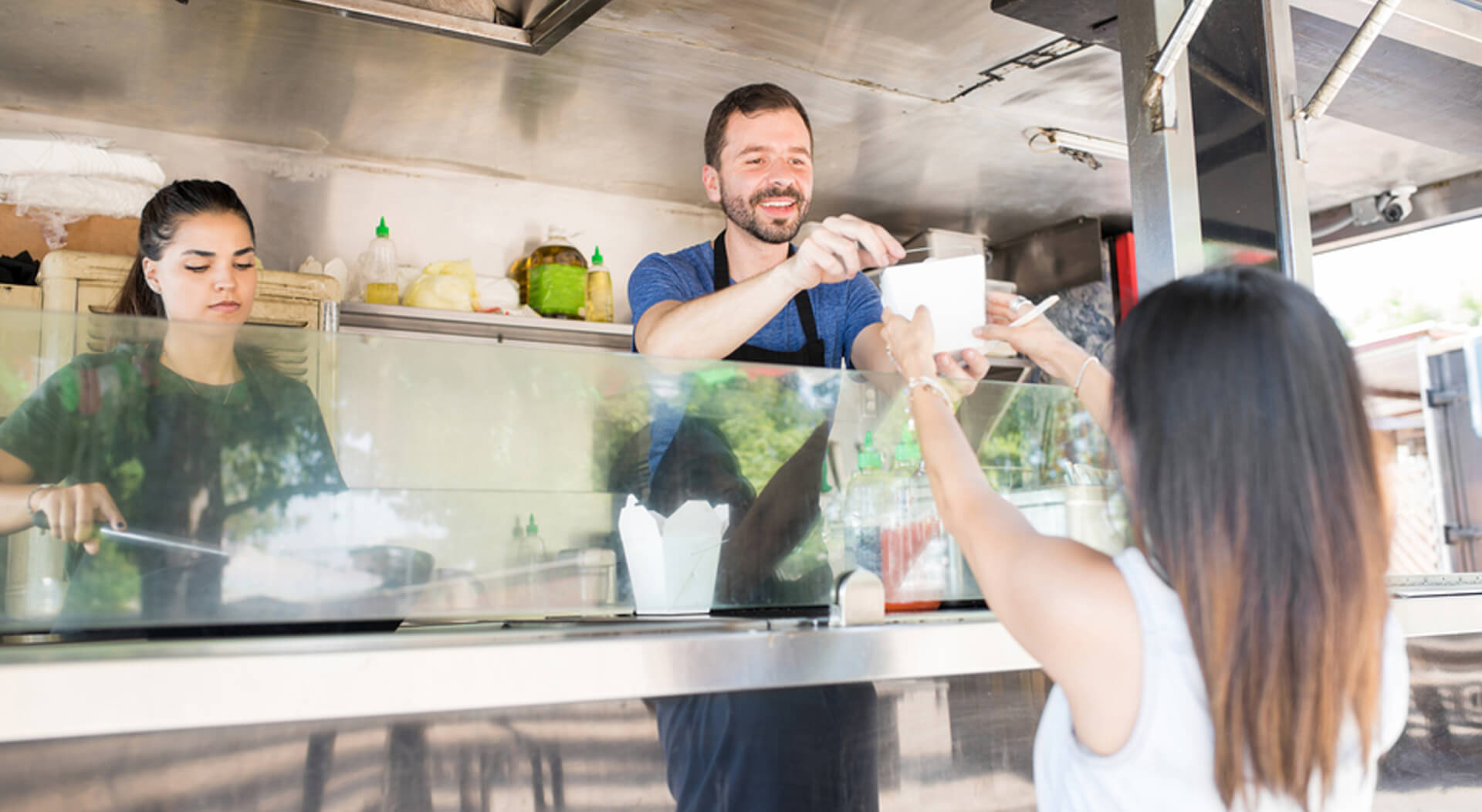 Outfitting a food truck is a lot like designing a commercial restaurant's kitchen. There should be a designated area for chilling, cooking, serving, and storage. But because food trucks have a much smaller space, your design will largely depend on the menu. It will also depend if you will prepare bulk orders inside your truck or in a separate kitchen. The biggest consideration is that the design and equipment should meet the health and safety codes of both the local and state government.
An integral part of the food truck is its refrigeration system. The refrigeration system ranges from coolers and dorm fridges to massive refrigerators and freezers, and everything in between. 
Food truck owners should carefully select the right type of refrigeration system that will work smoothly on their food truck business. This is to ensure that your commercial kitchen will function at its best to contribute to your customer's positive experience. 
Obviously, a food truck needs a small refrigeration system that can be enough to fit inside without being a hindrance to movement. Here's how to choose the perfect food truck refrigerator and cooler.
What are Coolers?

Coolers are enclosed storage boxes or spaces with chilled or refrigerated temperatures inside. The Code of Federal Regulations (CFR) requires food truck coolers to have a temperature of 32 degrees Fahrenheit and below. 
Most coolers have foam insulation bonded by two pieces of metal sheets. They are either made of soft materials like cotton and vinyl, or hard plastics or metal. Aluminum and stainless steel are the most popular types of metal coolers. They are ideal for food trucks that cater to a small number of customers. Canvas coolers are durable against moisture damage. Coolers made from hard plastic are ideal for the storage of bottled beverages and drinks. Nylon coolers are great for food trucks as they retain a refrigerated temperature for a long period. Styrofoam coolers are recyclable and available in different shapes and sizes. Any type of cooler can work on a food truck as long as it keeps the food you serve chill and nice.

The 5 Common Types of Food Truck Refrigerators

Here are the 5 common types of food truck refrigerators. 

Pizza Prep Tables

A pizza prep table features a cutting board on top and a refrigerated compartment below the cutting board. The cutting board allows the assembling and preparation of pizzas and sandwiches. They can come in one, two, three, or four sections. The refrigerated compartment functions like a drawer but has chilled or refrigerated temperatures to keep the food ingredients fresh and moist. These are great for food trucks offering pizza and sandwiches on their menu.

Reach-In Refrigerators

Reach-In refrigerators are just like home refrigerators. The only difference is that they come with more shelving as they are designed for commercial use. They take up fewer spaces and are commonly available in under-counter models. These types of refrigerators are great for mobile trucks that need to store fruit, juices, and vegetables, such as a Vegan Food Truck or a Mobile Grocery Store. 

Salad or Sandwich Prep Tables

Much like a pizza prep table, a salad or sandwich prep table features a flat and thinner cutting board with a refrigerated compartment below. Their main difference with the pizza prep table is the lack of raised rails. Made of stainless steel, these types of refrigerators are perfect to make fresh subs, salads, and sandwiches.

Undercounter Refrigerators

These are rectangular refrigerators that fit standard countertops among food trucks. They are typically used to store commonly-used ingredients within reach by cooks and servers. 

Worktop Refrigerators

A worktop refrigerator is a sleek and smooth fridge made of stainless steel and commonly with two doors. Just like under-counter fridges, they can fit a standard food truck countertop. Their only difference is that a worktop fridge is equipped with a countertop itself. They are also movable as they have wheels beneath them.
How to Choose the Perfect Food Truck Refrigerator and Cooler

After having a basic idea about food truck refrigerators and coolers, here's a guide on how to choose the perfect one for your business.

Start With Your Menu

The right cooler or refrigerator for your food truck is largely dictated by your food truck menu. If you are going to serve a variety of food offerings you may need a larger refrigeration system. If you're going to sell ice cream, yogurts, and other frozen treats, you will need a freezer instead. The same goes if you need ample space for fries, meat, and onion rings. 

Develop a Budget

After deciding on your food offerings, the next thing to consider when buying a refrigerator or cooler is your budget. This is a no-brainer, starting a food truck is a huge investment. So, it is best to be smart in buying equipment to make your business run smoothly. It is recommended for a start to buy a countertop refrigerator or cooler that has ample space to store food truck ingredients. At least, budgeting for this type of equipment is much lighter than buying a big one. 

Consider Your Supplies

Food truck owners should also consider the frequency of delivery of the ingredients sourced from suppliers. If they deliver daily, you may no longer need a big cooler or refrigerator. A standard size can be enough for food trucks receiving ingredient supplies twice a week. 

Choose Multi-Purpose Items

The right refrigerator or cooler for a food truck typically needs to cover less space but have ample storage for the needed ingredients to run the business daily. One thing to look for also should be a refrigeration system that has multi-function. New models can function both as a fridge or a freezer. Prep tables allow easy food preparation with ingredients within reach. 

The Bottom Line

There are many types of food truck refrigerators and coolers. What's important is to consider your menu, budget, ingredients, and food preparation needs to find the right one!
And if you think you need to find a bigger truck for your business, you can always browse our listings at UsedVending. We have a wide range of food trucks ideal for any kind of niche.