5 Important Questions to Ask Before Buying a Used Party Bus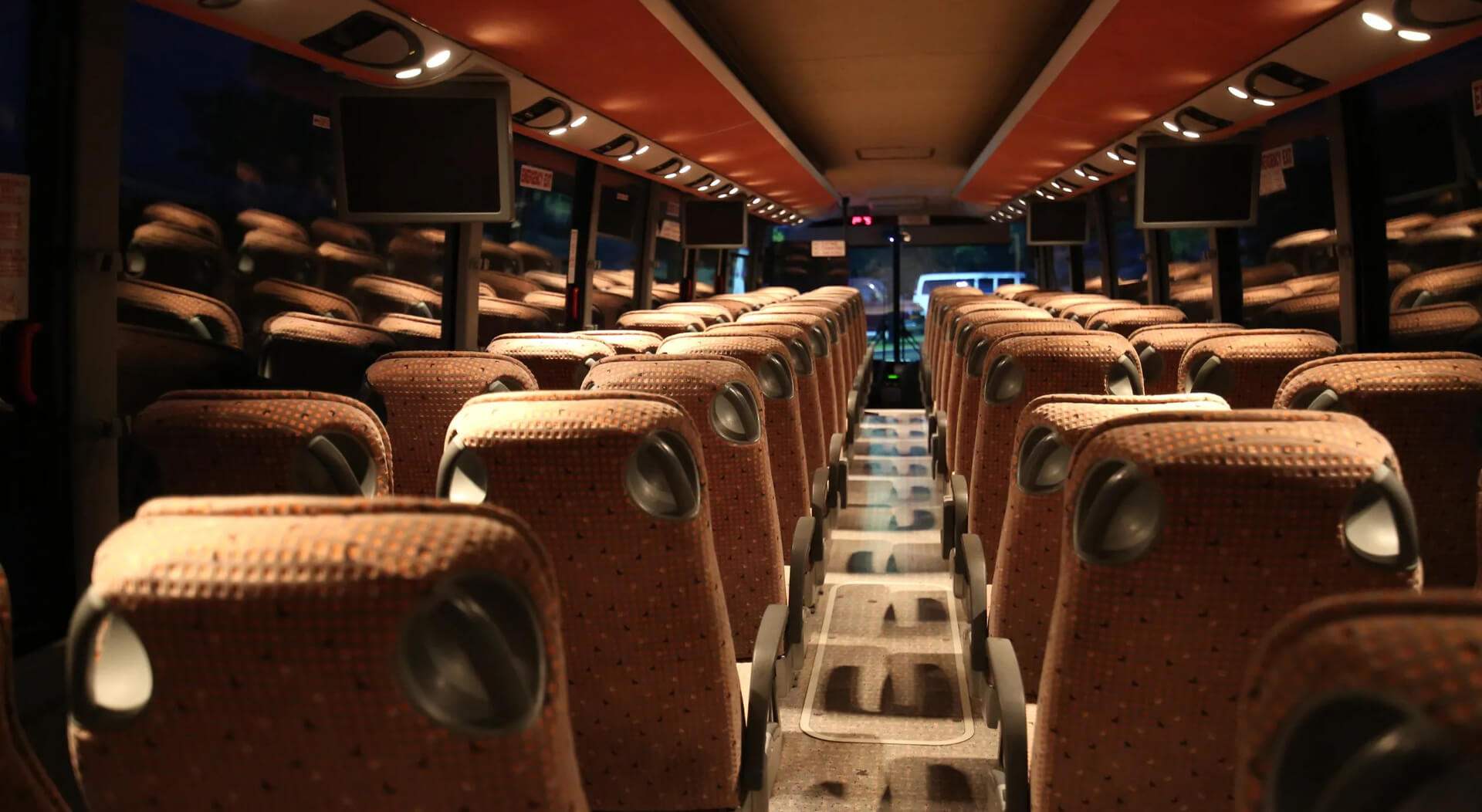 There will always be a basic possible question that floats in your mind when you think of buying a party bus, and that is, "should it be a new one or a pre-owned bus?" Well, this depends on a lot of factors that include your financial capacity, cost of repair and maintenance once you have it, background of the vehicle if previously used, just to name a few.
If you can afford it, well, it's your discretion to pay it in cash but if not, your next consideration of course, is to buy a used party bus. According to experts in the used trucks industry, the savings you can get out of owning a used bus is pretty huge, but only if you've completed a thorough research on it. 
The choices are surprisingly extensive as there are a plethora of used buses for sale around the United States. As a matter of fact, at Used Vending, you're assured of a more cost-efficient purchase delivered at the agreed time. So, why look elsewhere?
Anyhow, if you think that buying a used party bus is the more likely option for you, here are the important questions you should ask before making a purchase.
5 Questions to Ask Before Buying a Used Party Bus
1. What should be its capacity?

Experts estimate that between 20 and 30 passengers can fit in a standard size party bus. But what if customers demand more than that? After all, it's a party and the more guests there are, the merrier the party is going to be. That being said, a flexible large size party bus would make an exceedingly great choice.

2. How is the overall condition of the party bus?

You might be needing the help of a professional to look into the general frame of the vehicle inside and out and from top to bottom, including both the interior and the exterior, floor structure, the audio system, HVAC (for heating, ventilation and air conditioning) systems, and all other amenities therein. Did its previous owner have it regularly serviced to maintain its working condition? On another level, most used buses do have a warranty and if the one you choose is already past its warranty period, then you might be obliged to pay for the replacement parts, if any.
Further, with regards to brakes, does the bus have disc or air brakes? It's equally important to know which type is contained in the vehicle since your driver may have a hard time working on it knowing that air brakes necessitate a steeper curve for drivers if they're not familiar with such a type.
3. What is the bus's history of usage?

In the case of a used bus, maintenance and mileage matter the most. Experts suggest that you look into not only its total condition but likewise its specifications and history of use with repair and maintenance records to show. Check if the vehicle has visible traces of an old accident. If you believe that a previous accident might bring bad luck to your business, might as well choose the one with a "clean" past.

4. Is the party bus fuel-efficient?

Fuel efficiency refers to the capacity of an engine inside a vehicle to acquire energy from fuel. Choosing the bus with greater fuel efficiency is a wise move as you'd expect to spend longer party trips. Another factor to consider in terms of fuel is the use of diesel or gas. Take note, if you use diesel, you might need to pay International Fuel Tax Association fees should you happen to have trips across states.

5. What should the payment method be?

With a cash payment, of course, you'd expect to be getting a much better vehicle. But if you don't have cash, let this not be a problem to you. At UsedVending, there are easy great financing options offered to potential buyers. Go, check out our website and grab the best deals offered today.
While there are still a lot more questions to ask, buying a used party bus could give you some benefits, too.

What You Get Out of Buying a Used Bus
Used buses are cheap but efficient

The typical used buses for sale today are in 100% good working condition and cost perhaps only a third of what a new vehicle would cost. Hence, there should be no worry about repair and maintenance every now and then.

There's no quick depreciation with used vehicles

As the professionals say, used buses do not depreciate as fast as the new ones. If in the future you need to resell that used party bus of yours, you'd be glad to know that you'll be able to regain much of your starting investment. In contrast, new buses will now be worth half as much the amount you initially paid for just after three years, as estimated by experts.

Buying a used bus increases your capacity to purchase more

It might be impossible for you to buy two new units at the same time for different purposes. With the money you can save from buying a used bus in contrast to buying a new unit, it gives you the capacity to buy another used vehicle for say, a different purpose like a shuttle bus, to add to your fleet.
For more ideas that could help you decide between party buses for sale, contact Used Vending today.