6 Reasons to Become a Food Truck Operator in 2022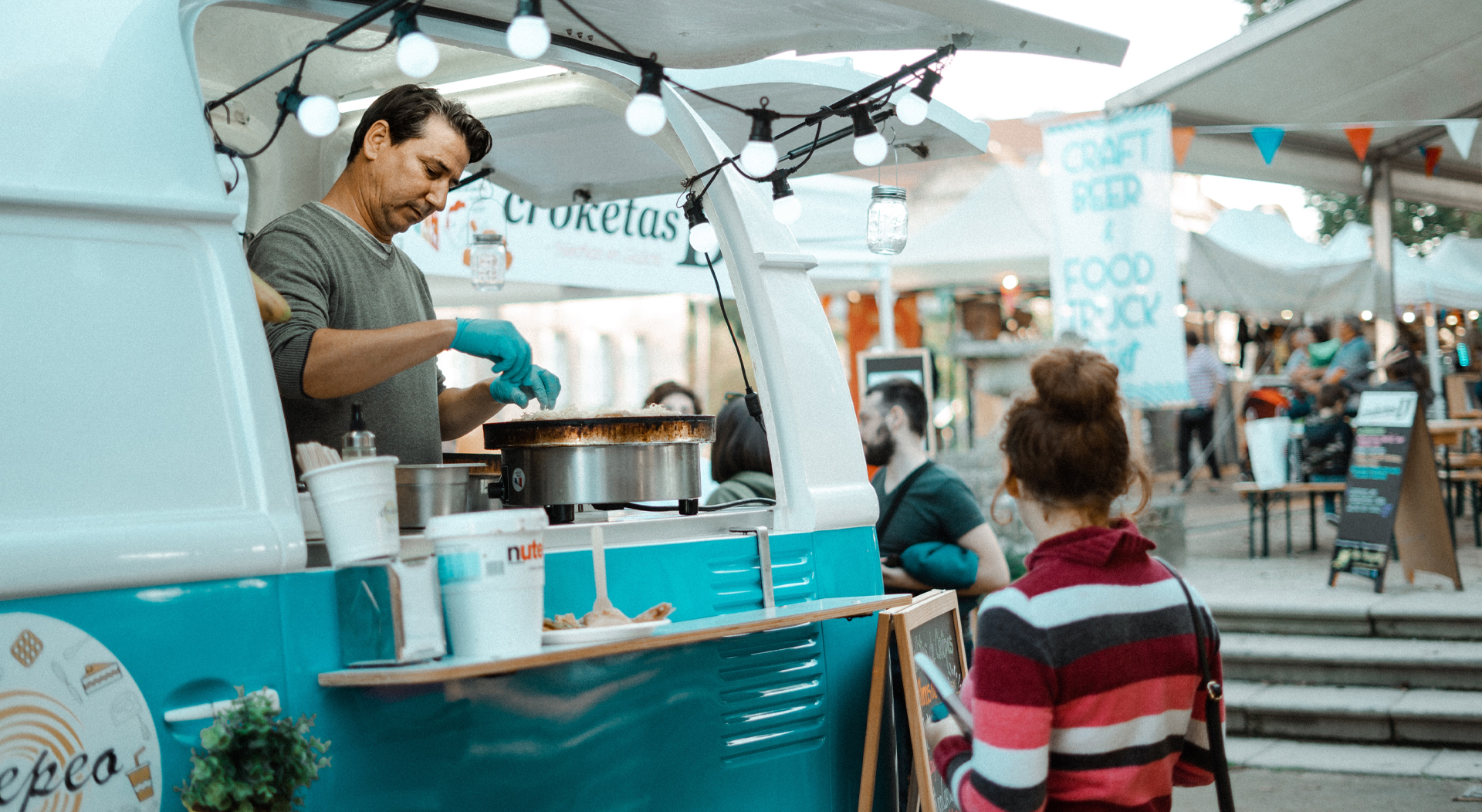 What could be a better way to show off your culinary prowess than by operating your own food truck?  Besides enjoying the freedom to use your family's age-old recipes, this business venture also affords you the opportunity to invent your own menus.
Recent reports show that the food truck market is now worth almost $1 billion and in the past five years, it saw an increase of 7.3%. Unbelievably, there are now an estimated 4,000 food trucks all across the country, employing around 14,000 people.
This description above will surely fire up your interest in the mobile kitchen business however, there are still plenty more reasons to operate your own food truck in the years to come. Now before you even start, it's important to know where to find the best food trucks for sale. At Used Vending, you'd be surprised to see the widest selection there is on earth, so there should be no reason to prolong your search.
Reasons to Become a Food Truck Operator

According to experts in the food-on-wheels industry, these are the major reasons to start operating your own food truck – mobility, flexibility and more tax benefits.

Mobility

Being able to move your business from one place to another means having a wider reach which is more advantageous than establishing a brick-and-mortar restaurant. People will be so happy to get their meals right at their own location where they no longer have to drive further and be caught in a traffic jam.

Flexibility

Whoever doesn't yearn for flexibility in business? Well, food trucks are the one enterprise where you enjoy flexibility the most, in adjusting schedules and menu items. You can be your own boss, free to choose your own food lineup, what time to open and close shop, and where to go on each single day.
Tax Advantages

Of course, every business has to pay taxes but certainly, food truck owners enjoy more benefits. There are expenses that can be deducted from the owner's income tax return for instance, main food supplies that include meats, breads, spices, cooking oils; equipment and utensils used such as fridge, grills, blenders, pots and pans; the type of vehicle used in transporting food and drinks; costs of marketing like using social media marketing, putting up a business website; and the long list goes on.
Other Reasons to Start a Food Truck Business
Lower starting investment and operation costs

The biggest cost might probably be in the food truck purchase itself but buying the stocks and supplies can be manageable since you'll have to do marketing good enough for a certain period of time. Besides, a truck only has limited storage so there's no need to buy a whole year's supply.
As for operations, since this mobile kitchen business doesn't require full staffing as opposed to having a manager, chef, cashier and cleaners all at the same time, then the taxes you'll have to pay are also lower. For that, a food truck business is definitely more affordable.

Attraction to customers

Prices are pocket-friendly, the reason why lots of customers are attracted to food trucks. Meals cost much lower than those sold at regular restaurants. Better quality meals at affordable prices are a pretty successful formula in the food truck niche. And customers are pleased with diverse choices that their budget can afford, something you don't usually experience in traditional eateries.

Large room for experimentation

Because food trucks are mobile and flexible, an operator actually has so much room for experimentation as far as location is concerned. Even if your business plan points to a particular area that's more feasible, but then, you can go experimenting anywhere you want (with the necessary permits, of course) as long as there are ravenous tummies out there looking for stuff that can satiate their hunger.

Humble Beginnings of the Food Truck

With the tremendous popularity of the food truck market today, you might start wondering where and how this business started. Here's a timeline:

1866

A Texas cattle rancher by the name of Charles Goodnight thought of using an old Studebaker wagon of the US Army with which to stock food, medical supplies, likewise kitchenware. Called the chuck wagon, this portable kitchen supposedly for the cowboys' use is believed to be the very first version of the food truck we have today. Goodnight was then named "father of the Texas Panhandle".

1950

While there already existed trucks that brought lunches to construction workers in different States all over the US, food trucks gained more fame with the introduction of the refrigerated ice cream trucks that sold ice cream and other frozen projects. Their primary target market was children.

1970

In most US cities, taco trucks rose to fame although earlier it was Giovani Ducci who sold pasta and sandwiches to union laborers working at the New York City Port Authority using a surplus truck he bought from the US Army.
Indeed, mobile kitchens are lucrative but market research is a must. In any case, choosing the best food truck should be your priority. Used Vending offers the best deals where you can find the right vehicle suited to your budget and purpose.