Ghost Kitchens: What Every Food Truck Owner Should Know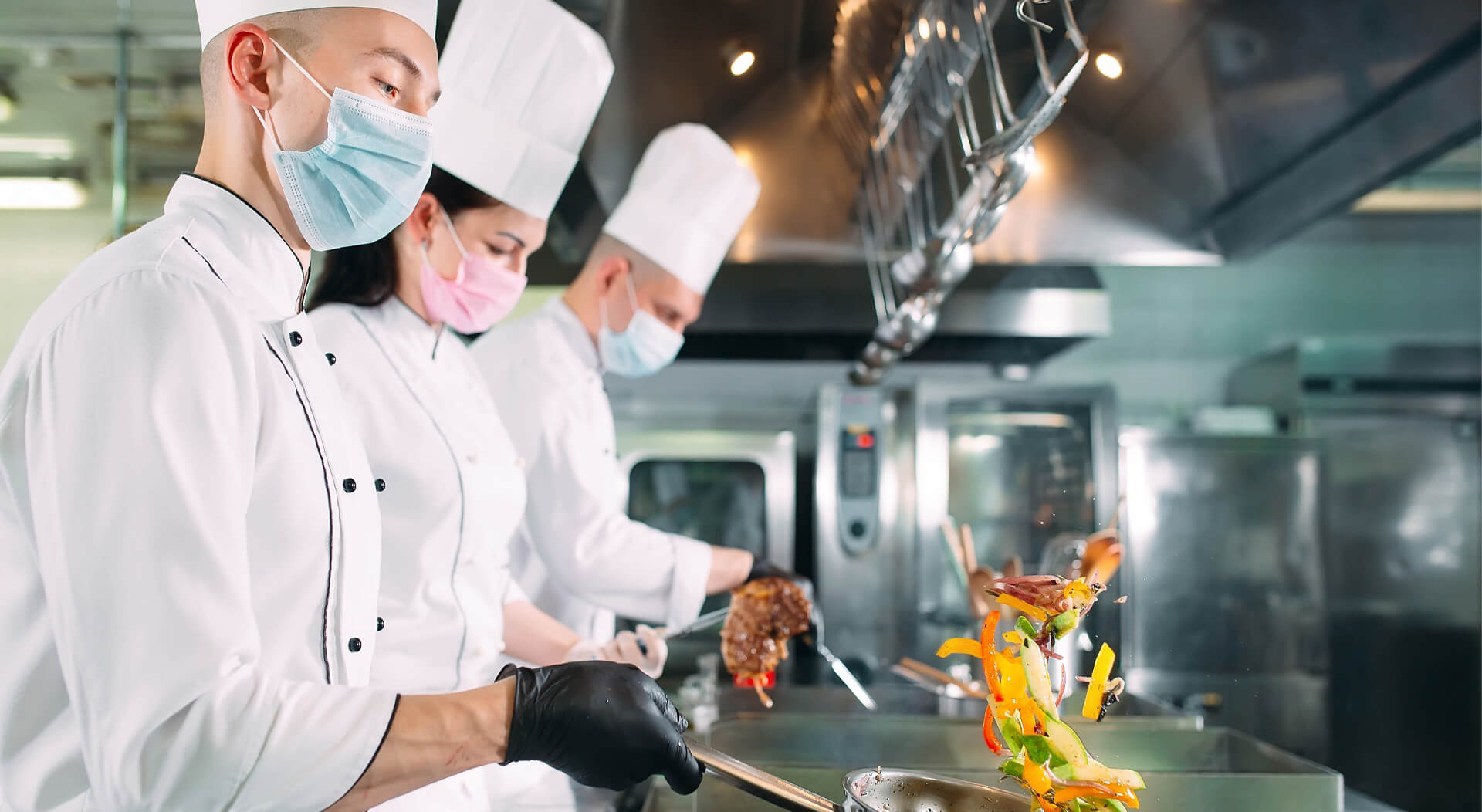 In 2020, takeout and delivery restaurants are suddenly everywhere. Most food trucks and restaurants have transformed. They are no longer merely enjoying food while relaxing and sitting. Instead, they transformed into ghost kitchens offering a wide array of food menus for delivery. 
Ghost kitchens are not new. They have been around since 1889 when King Umberto of Italy and his queen ordered pizza for delivery on the palace. In 1995, World Wide Waiters, now Waiter.com, started ghost kitchens in the US. They offered online food delivery for different local restaurants. Since then, ghost kitchens have been an American thing. 
Today, the ghost kitchen network in the US has connected 390,000 merchants to more than 18 million consumers. Here's what every food truck owner should know about ghost kitchens.
What are Ghost Kitchens?

Ghost Kitchens are cooking and food facilities set up for preparing delivery-only meals. They have no dining areas for walk-in customers. They have no dining rooms or waitstaff. Ghost kitchens may either be home commissaries, food trucks, or restaurants that offer both retail food distribution among households and offices. 
Other terms for ghost kitchens are:
Cloud Kitchens

Commissary Kitchens

Dark Kitchens

Delivery-Only Restaurants

Headless Restaurants

Shadow Kitchens

Virtual Kitchens

Most food entrepreneurs prefer ghost kitchens because they have lower overhead expenses as compared to traditional restaurants. The absence of dining location, front house staff, and paper menus give them a higher profit margin even if they pay 3rd party delivery charges. 
Some popular 3rd party delivery services for ghost kitchens are:
Caviar 

DoorDash

GrubHub

Postmates

UberEats
Advantages of Ghost Kitchens

There are several benefits of starting a ghost kitchen instead of a brick-and-mortar restaurant. 
First, ghost kitchens have lower overhead costs in the absence of dining locations, front house staff, and paper menus. 

Second, they are also quicker to start up as owners can just add their food menu offerings on the website of 3

rd

party online delivery apps. There's no need to wait for brick-and-mortar shops to remodel. You can set up a ghost kitchen on a commissary space, food truck, or restaurant.

Third, a ghost kitchen can be an extension of an existing food truck or restaurant business. The ghost kitchen can increase the reach of food brands to different locations through

online ordering

. These loyal delivery customers can significantly increase revenue through a steady stream of online orders.
Disadvantages of Ghost Kitchens

Like food trucks and traditional restaurants, ghost kitchens have their challenges and downsides.
With a meal for the delivery concept, ghost kitchens are challenged to engineer excellent packaging for deliveries. They should find ways to keep the food intact and at the right temperature upon delivery. 

Ghost restaurants exist solely online. There is no direct contact between the customers and the ghost kitchen itself. In case a guest had a bad experience with the delivery service, the ghost restaurant suffers without any control. It would be hard to reach out to the customer to redeem their online reputation.

Third party online food deliveries may also charge higher fees for delivery, which can affect the costing of your menu offerings. The income will have to be split between the ghost kitchen and the delivery service, which could mean a lower ROI for such a type of business.
How to Open a Ghost Kitchen?

There are a few common ways of structuring a ghost kitchen.
First, several independent food brands may share a commissary space. Or a single team to develop multiple in-house brands in a commissary space for these different brands.

Second, some dine-in restaurants launch "spin-off" brands. These are the same brand they serve but are handled by a separate entity for food delivery.

Third, some chefs rent out restaurant spaces. They share the cooking facility with a dine-in shop but they cook meals for delivery services only.

Today, food trucks can be a ghost kitchen alternative. For extra revenues, food truck owners can tie up with 3rd party online food delivery apps to deliver and market their food offerings.

Legal Factors

Entrepreneurs who want to start a ghost kitchen should first consider 3 legal factors. These are the corporate information, leasing issues, and local laws. 
The perfect corporate option for a ghost kitchen is the Limited Liability Company (LLC). As a flow-through identity, all net incomes are taxed at an individual level for an LLC. This equates to significant tax benefits. 
Typically ghost kitchen leasing is under a subleasing agreement. So, ghost kitchen owners must see to it that contracts are very clear. This is because renting the kitchen was not made directly to the building's landlord. 
The local city health department is generally the one regulating ghost kitchens. Like food trucks and restaurants, ghost kitchens should also comply with business permits, insurances, local health codes, and standards.

How to Create Your Food Menu

After obtaining the requirements for legalizing your ghost kitchen, you now need to focus on your food menu. As much as possible, aim for the quickest prep time for your food menu. Consistency, simplicity, and versatility in food offerings are the key. 
You also need to consider the food packaging and delivery time of the food. Depending on the type of food you offer, the temperature can be a huge issue. Hot foods should be kept on thermal packaging to be served hot upon delivery. While cold or frozen food should be insulated for the freshness to stay. If possible, offer food using the same ingredient and preparation. This can also help you lower the cost of your food offerings.

How to Choose a Food Delivery Service

The biggest consideration you need to make in a ghost kitchen is to choose the right partner for your food delivery. You can choose to have an in-house delivery team. But you need to allocate separate delivery drivers and an ordering team to handle it.  This is in addition to expanding your insurance coverage to off-premises delivery. While fees for 3rd party online food delivery apps may be steep, you are not just hiring them as delivery partners. You are also hiring them to market your products online. These 3rd party apps provide reliable delivery. They also have a larger audience reach to market your ghost kitchen brand.

How to Market Your Ghost Kitchen Business

Today, successful ghost kitchens leverage the power of social media marketing like Facebook, Instagram, and Twitter. These pages have large numbers of followers that allow the discovery of your brand online. Posting stunning food photos and videos can also attract social media customers. Running promotions and specials during holidays can also help boost revenue for your ghost kitchen. A business website is also important to the success of a ghost kitchen. Connect it with a Google My Business or Yelp account for free advertising. You can also send emails to your colleagues, contacts, families, and friends to spread the good news about your ghost kitchen.
Want to learn more on how to grow your food truck business? Check out the following articles:

And if you are looking for a new food truck unit, be sure to check out UsedVending for the largest selection of mobile food trucks for sale in America.