How to Start a Dump Truck Business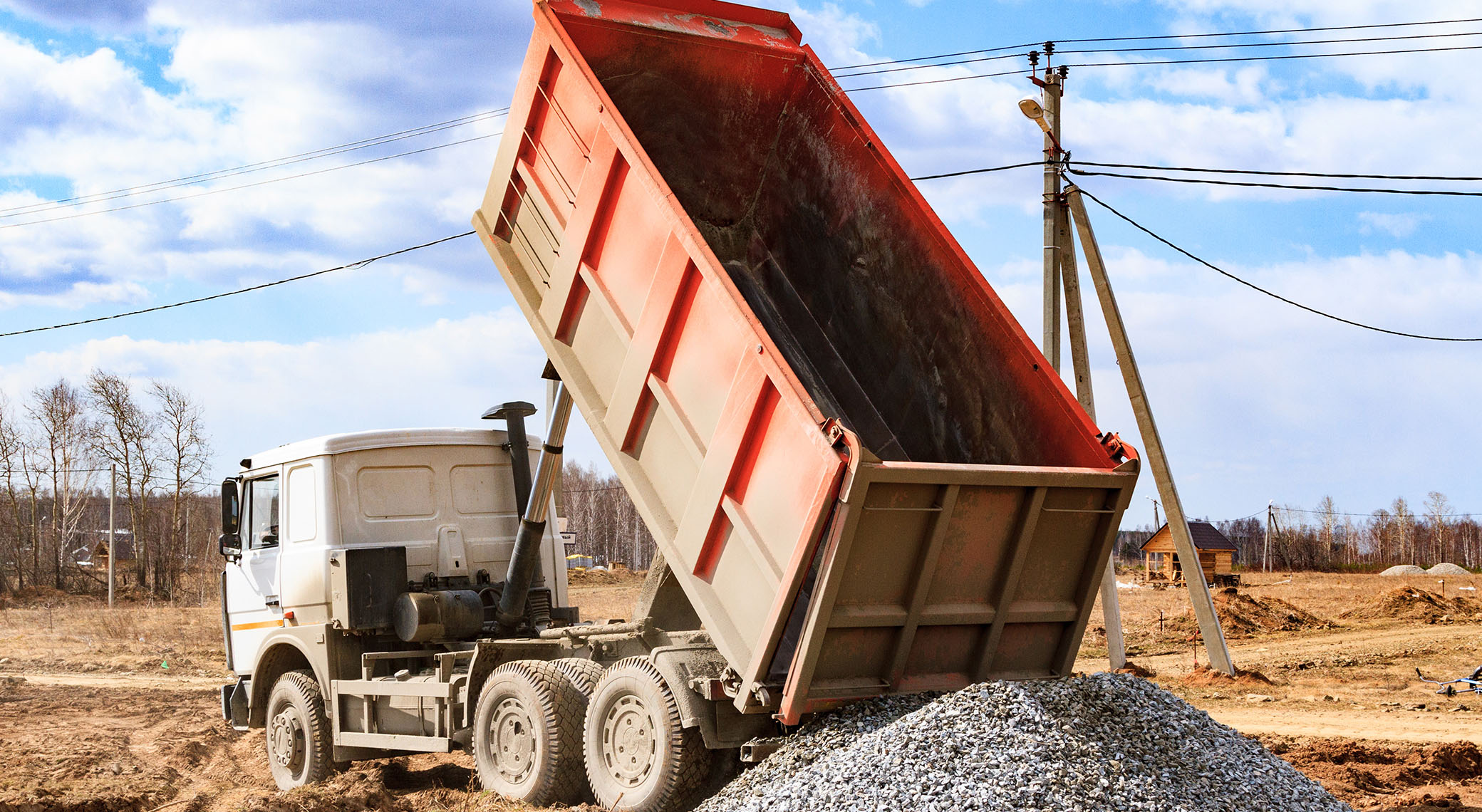 ---
The global dump truck market is on the rise. Its market size is now estimated at $9.3 billion and is expected to grow by 3.7%. Dump trucks are commonly used for transporting demolition waste, gravel, and sand. Today, they're also used in agriculture, construction, infrastructure, and mining. Having a dump truck gives the owner two opportunities to earn. He can either drive it for work purposes or lease it to hauling companies.
Starting a Dump Truck Business

There are lots of things to do to start a dump truck business. Here's a step by step guide on how to do so.
Make a Business Plan

The first step to start a dump truck business is to make a business plan. You will need to find a viable location for dump truck services. The ideal area should have plenty of construction, infrastructure, mining, or waste management. It would be wise to do a market study and forecast the potential challenges and opportunities for your dump truck business. If the opportunities outnumber the challenges, it's a good sign to start the business.
To do the forecast, you will need to conduct market research. Search online for a list of potential clients and competitors. Do some rounds on the location to talk to the residents. You can find some valuable information from them. At the same time, try to check the state policies and zoning related to the dump truck business. You may need to consult a lawyer for compliance with the legal papers needed for your dump truck business.
Part of the business plan is deciding whether you'll start with one dump truck or several units. This also means deciding if you'll drive the unit or you'll hire a driver. If you'll be driving the dump truck, you will need to get a Commercial Driver's License (CDL). This is also required as an operator of a dump truck. Getting one requires you to undergo training from a trucking school. Driving the dump truck by yourself will help you learn the ins and outs of the business. Better yet, you might want to experience being a dump truck driver for another company first. From there, you can gain hands-on knowledge about a dump truck business.
Determine the Start-Up Cost

Calculating your needed initial investment is the next step to start a dump truck business. The biggest percentage goes to buying a dump truck. So, you have to carefully decide the type of truck you need and consider its versatility. The price of brand-new dump trucks ranges from $71,000 to $120,000. A used dump truck may cost around 7,000 to $60,000. For insurance, the average cost is $2,500 to $8,000. There are some financing options you may want to consider in buying a dump truck.
If you intend to operate several dump trucks in your business, you may need to hire drivers and extra staff. This is where it's advisable to hire a lawyer to facilitate the requirements needed to start a dump truck business. You also need to allot extra money for at least, the first six months' operational cost of your business. These include fuel, maintenance, salaries, rentals, and other overhead expenses. In general, a single dump truck operation start-up cost ranges from $175,000 to $200,000. 
Choosing the Right Dump Truck for Your Business

Before buying a dump truck, you should consider the purpose of your business. It's because dump trucks come in different sizes and types. Each serves best depending on the purpose they're designed for. Standard dump trucks are commonly used in construction sites. The dump body mounted on the truck chassis is ideal for hauling discarded materials, gravel, sand, and soil. Super dumps maximize a trucking investment because they can carry loads of up to 80,000 pounds. Heavier loads mean higher profits. What makes them special is their load-bearing and trailing axles. They are popular haulers for asphalt and concrete paving materials. Side dump trucks load and unload the fastest. They're best for transporting chicken crap, clay, dirt, and sand. If you're targeting a mining client, an off-highway dump truck is best. Their articulated or rigid frame is designed for heavy dirt and off-road hauling.
Determine the Pricing for Your Services

A very important step to start a dump truck business is determining your pricing. The easiest way is to canvass quotes from competitors. They're normally accessible online. Check how and what they charge for different services. Through these data, you can come up with lower pricing that doesn't cut your profit. You can calculate the least margin by knowing your overhead cost. Determining the pricing of your dump truck services is a continuous process. Be updated with the industry so that you can adjust from time to time. It also pays to keep up with the business trends to gain more customers.
Build a Client Base

The last step is marketing your business. During the first four steps, you can start building the contacts that can help you with a dump truck business. They may include drivers, clients, and trucking agents. To augment your presence, here are some things you can do:
Advertise

using business magazines, fliers, local publications, and social networks. 

Create a website

for your dump truck business and link it to "Google My Business" for online discovery.

Take part in community services like disaster relief and the likes.

Place your bids on potential clients. If possible, offer a discount on the initial dump truck service to attract new clients. 

Reach out for referrals. In every business, these are the most credible sources in getting long-term clients.

A dump truck is indeed a great asset. There's a never-ending need to move materials. Through careful planning and continuous learning, you'll be sure to reap the fruit of your investment.
Dreaming of your own trucking business? UsedVending can help you turn that dream into a reality without breaking your bank. We have a wide selection of used semi trucks, and all are still in good condition.  
Check out our website every day to catch new listings of  day cab semis, sleeper cabs, dump trucks, semi trailers and food trucks. The best time to start a business is today! Don't miss the opportunity.