8-Step Guide to Starting an Ice Cream Truck Business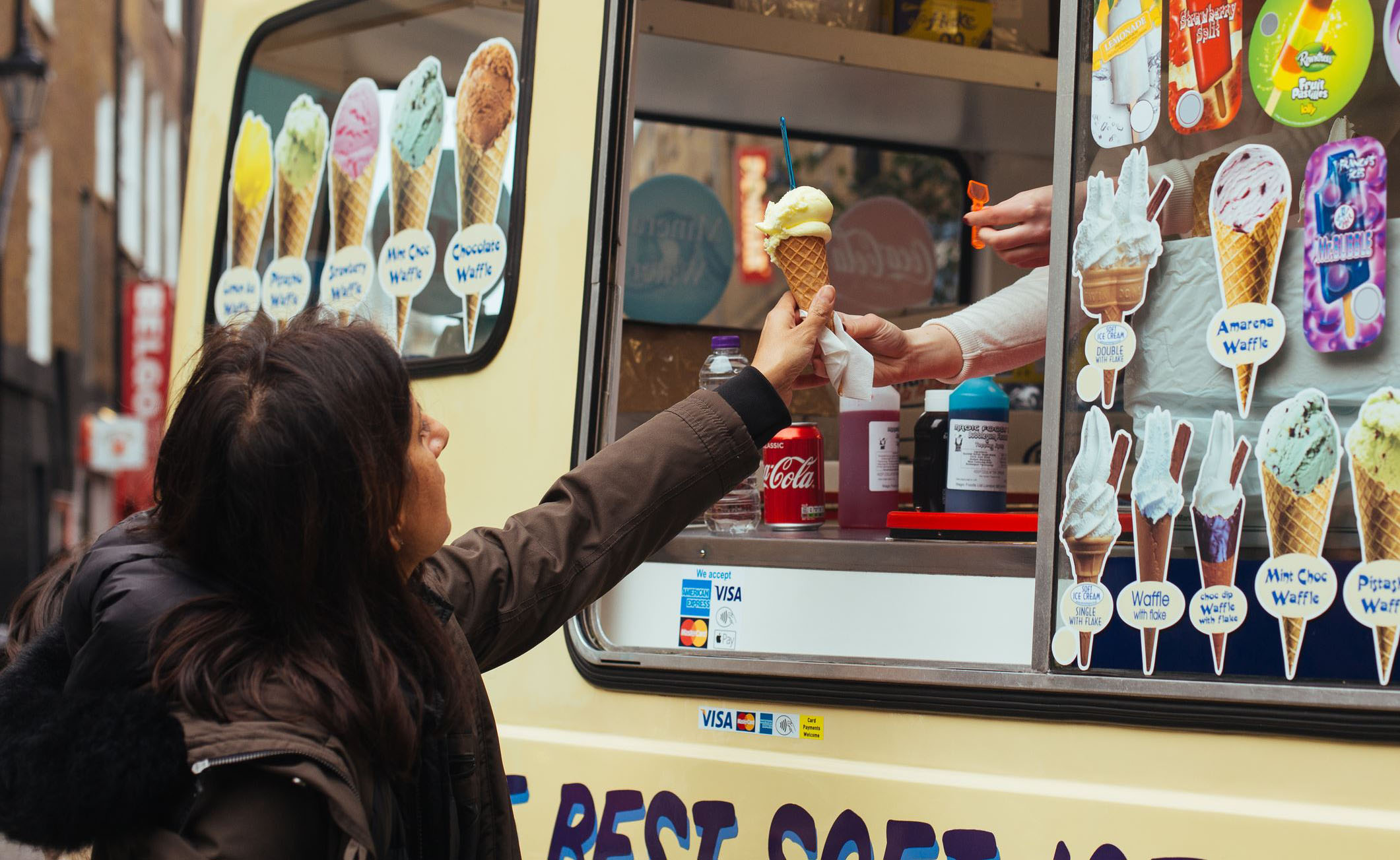 Just like you, lots of people dream of starting their very own ice cream truck business. Who wouldn't like making a living visiting nice neighborhoods to hand out frosty treats to eager kids while playing catchy tunes on loudspeakers? Not only could it be a blast, it can also pay out pretty well. But that doesn't mean it's all fun and games. 
To have a successful ice cream truck business, you need to go about building it the right way. There are things you need to do to achieve your goal. Here are 8 of the most important that done properly give you the best chance of succeeding at this delectable vocation.
Step #1: Come Up with Your Business Plan
As the saying goes, if you fail to plan, you're planning to fail. That's how important it is to come up with a well-thought-out plan for your ice cream truck business. If you don't, you can't build, run and grow it as well as possible. A business plan serves as the GPS for navigating all the important elements of your business. Without one, you could get completely lost.
Some of The Things You Need to Consider
What will be your business' name?

Check whether it's available in your state so you won't have problems registering it.

What will be the costs?

Knowing the expenses involved lets you manage your resources well, preventing you from going overboard with your budget.

How much should you charge?

Having an effective pricing strategy has a great positive impact on your sales and cash flow, so think carefully about how to price your products. 
Step #2: Establish your legal business entity
Whether it's a Limited Liability Company (LLC), a corporation, a partnership or a sole proprietorship, you need to choose the right legal business entity type for your ice cream truck business to enjoy the benefits of doing so, like:
Liability protection

. If a lawsuit or judgment is filed against your business, having liability protection keeps your personal assets—your house, your car and your other valuables—from being seized.

Tax savings

. With the appropriate business entity type, there will be less taxes you need to pay for your business.

A good public image

. Once your business is formed accordingly and operated well, customers will be encouraged to trust in it.  
Step #3: Get tax registered
Before you can open for business, you're required by law to register for a variety of state and federal taxes. Don't worry, it's easy. It's also free. You just need to apply for an Employer Identification Number (EIN). You can get one right on the official website of the IRS.  
Step #4: Open your business bank account and credit card
Using a bank account and credit card for your ice cream truck business that are separate from the ones you might already have lets you protect your personal assets even better. 
If your business and personal accounts were mixed up, your personal assets are at risk of seizure if you ever get sued. 
Aside from that, building your business credit helps you get several business benefits, like higher lines of credit, better interest rates and financing in your business' name. 
Step #5: Set up your accounting
If you don't keep an accurate and detailed record of all your expenses and sources of income, you'll have a hard time understanding your ice cream truck business' financial performance. It also makes your annual tax filing more complicated than it should be.
Step #6: Obtain all the necessary permits and licenses
There are several permits and licenses you need to obtain to operate your ice cream truck business. 
For example, you'll need a license from the local health department to pass the regular health inspections. It helps prove that you comply with the local health laws, particularly the ones related to food contamination prevention. 
Step #7: Acquire business insurance
You'll also need insurance to operate your ice cream truck business safely and lawfully. It will keep your financial well-being intact if you ever suffer a covered loss.
Step #8: Market your business
No matter how delicious your ice cream is, your business will never be able to get off the ground if nobody knows about it. 
The best way to let customers find out about your ice cream truck business is through marketing.
As more and more people can be easily reached online, an effective way of getting the word out about your business without spending a ton of money is by establishing your web presence. A great example of this is by promoting your ice cream truck and products on social media.
Last Takeaway
There are as many people who dream of starting their very own ice cream truck business as those who fail to make it come true, if not more. Yours doesn't have to end up the same way. Use this guide to finally make it a reality.
Are you ready to take on an ice cream truck venture? Check out UsedVending's ice cream trucks here. We have a wide selection from brand new to used food trucks and newly refurbished units.
New trucks are added every day so don't forget to bookmark our website!