Top 3 Best Mack Sleeper Trucks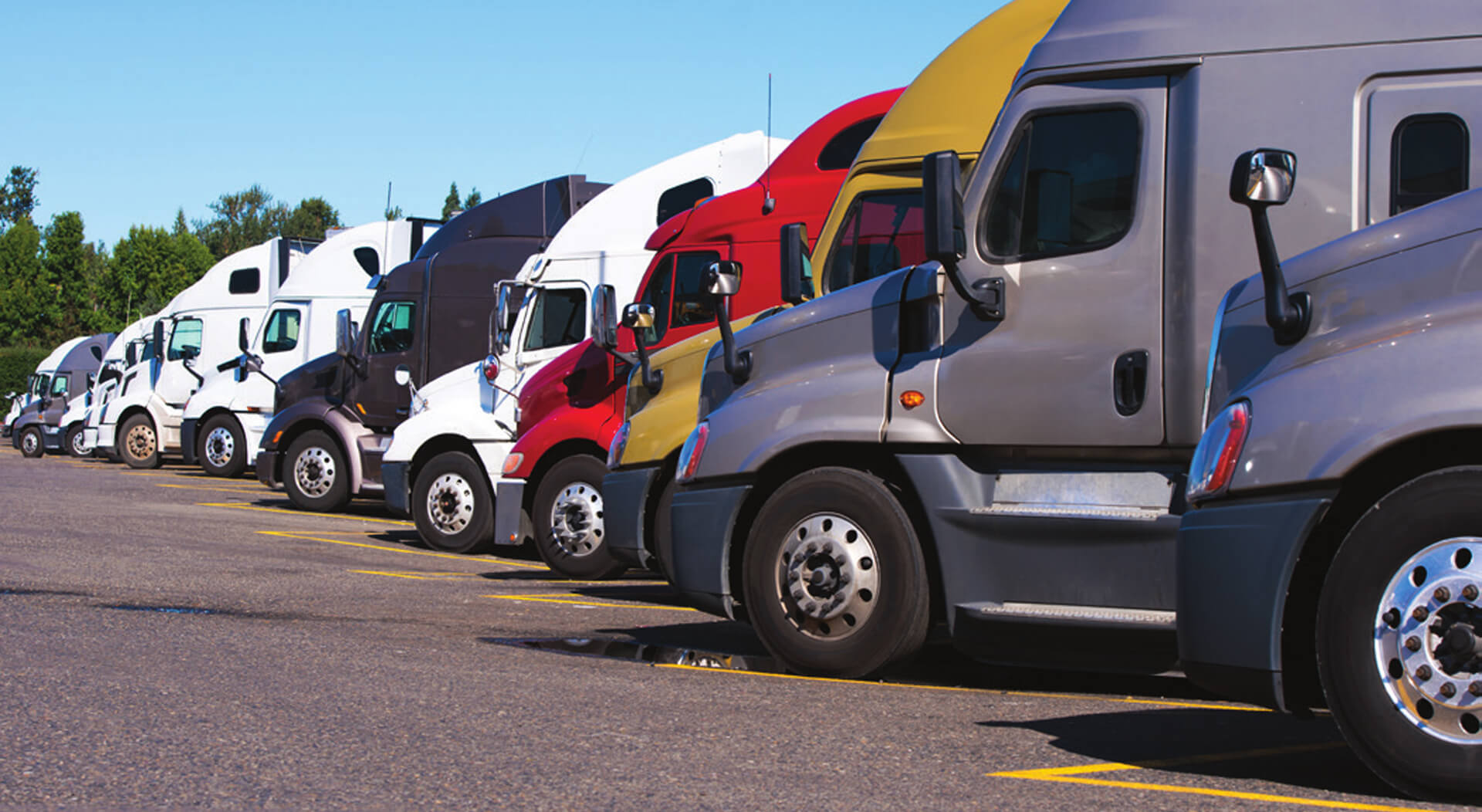 Trucks that are used for long-haul have sleeper cabs where the driver and a companion can take a comfortable rest.  This is very convenient as it eliminates the need to look for and pay for accommodation during their scheduled rest periods.  Longer travel comes into handy, and two drivers can take turns on the wheel as they journey for days and weeks, enabling them to beat their schedules.
Sleeper trucks have cabins that may come with specified luxuries, such as king size or bunker beds, fridge, microwave, TV, and more.  Some high-end units have extra storage for personal belongings and even have blackout curtains and climate control.  
Mack makes some of the best sleeper trucks in the market.  For years, they have built a solid reputation, which often makes them the ideal choice when buying trucks.  Before choosing to buy a sleeper truck, check out the new designs they have in the market.
Top 3 Mack Sleeper Trucks
Anthem

The new Mack Anthem boasts of its aerodynamic design.  Its bold look dramatically increases up to 3% of efficiency.  It has the following features:
Roof fairings with adjustable trim lab that improves air flow 

Bumper close-out flange that prevents airflow between hood and bumper

Hood mirrors that decreases wind resistance and folds on impact

Air dam which lessens the turbulence under the vehicle

Covered tow loops that helps cut down wind resistance

Hood and fenders that direct the airflow around the truck

This new truck is also designed to be efficient and durable.  It is assembled in a way that helps keep you from going on frequent trips to the shop.  The Anthem's hood mirrors and side mirrors are breakaway and its headlights are LED, which is more than 60% brighter, energy efficient, and longer lasting.  The hood and bumpers are both assembled in 3 different parts, which enables you to repair or replace separately.
The interior is even more beefed up with automotive-inspired controls that help operate the truck easily, and an instrument panel and steering wheel that give drivers control and confidence.  The sleeper cab is very spacious, comfortable and functional.  It is a stand-up sleeper with premium materials and amenities.  It has work cabinets, wardrobes and shelving that makes working and organizing easy for the driver.
The new Mack Anthem was built with business and drivers in mind.  It is fuel efficient and reduces maintenance costs while keeping a smooth, safe, and comfortable time on the road.  

Pinnacle

The Mack Pinnacle is built for heavy loads, steep roads, and long hauls.  Pinnacle features durable components, a chassis frame built to support heavy loads and improved stability, high ground clearance, and an axle-forward configuration that spreads the load.  Pinnacle is built with the finest parts and rugged engineering, keeping it efficient and sturdy no matter how heavy the load or how long the journey is.  As a truck driver and truck owner, this eases out worries and fears of sudden breakdowns and repairs while on the road.
Huck bolts keep the chassis fastened lock-down and stay locked no matter how rough the road may be.

Advantage chassis frame provides good support for heavy, demanding loads on any terrain.

LED headlights are brighter, more energy-efficient, and longer-lasting.

Axle-forward configuration spreads the load on the truck to maximize payload and minimize stress.

The cockpit has automotive-inspired controls designed to help the driver operate with ease and comfort.  This helps keep the driver's focus on the road as he stays confident and in control.  The seats are ergonomically designed for maximum comfort.
The sleeper cab boasts excellent space to give the driver plenty of room to rest comfortably.  It has great amenities, such as a refrigerator, microwave, flat-screen TV.  You may also add more depending on your preference and budget.  The cab has built-in blackout shades with a sleeper control panel where you can access power outlets and USB ports, and also control the sleeper stereo, lighting, HVAC, and more.  It also offers flexible working space so the driver stays efficient.
Granite

Mack's Granite is a popular, medium-heavy duty member of their Construction Series.  However, Mack has recently introduced the Granite sleeper option. Granite is designed for applications that don't always require heavy-duty specs, but it delivers the same strength, durability, and reliability that Mack trucks are known for.
Granite has an axle-forward and axle-back configuration which spreads the load evenly.  It comes with a new headliner console, one-piece windshield, ultra-leather seats, and button-tuck vinyl.
Granite has a 36-inch bunker in its sleeper cab, with bunk restraint and under-bunk storage.  It is very simple compared to Anthem and Pinnacle but very spacious, safe, and comfortable.

Last Takeaway

Sleeper trucks are your home away from home.  In the recent survey, a lot of drivers have shifted their preference from long-hauls to short-hauls because they prefer the comfort of going home and resting in their own abode.  Mack sleeper trucks can be game-changers.  They are building upgraded versions of their sleepers in response to the drivers' need for comfort while on the road, and the maintenance problems that commonly arise while maintaining a fleet of trucks.  They are just as reliable as they have been for years, and while there are many competitors in the market when it comes to sleeper trucks, Mack is indeed a brand that you can trust.

Visit UsedVending.com to find the best deals on sleeper cabs for sale, including Mack sleeper trucks and other brands.