Expert Picks: Top 20 Semi Trailer Brands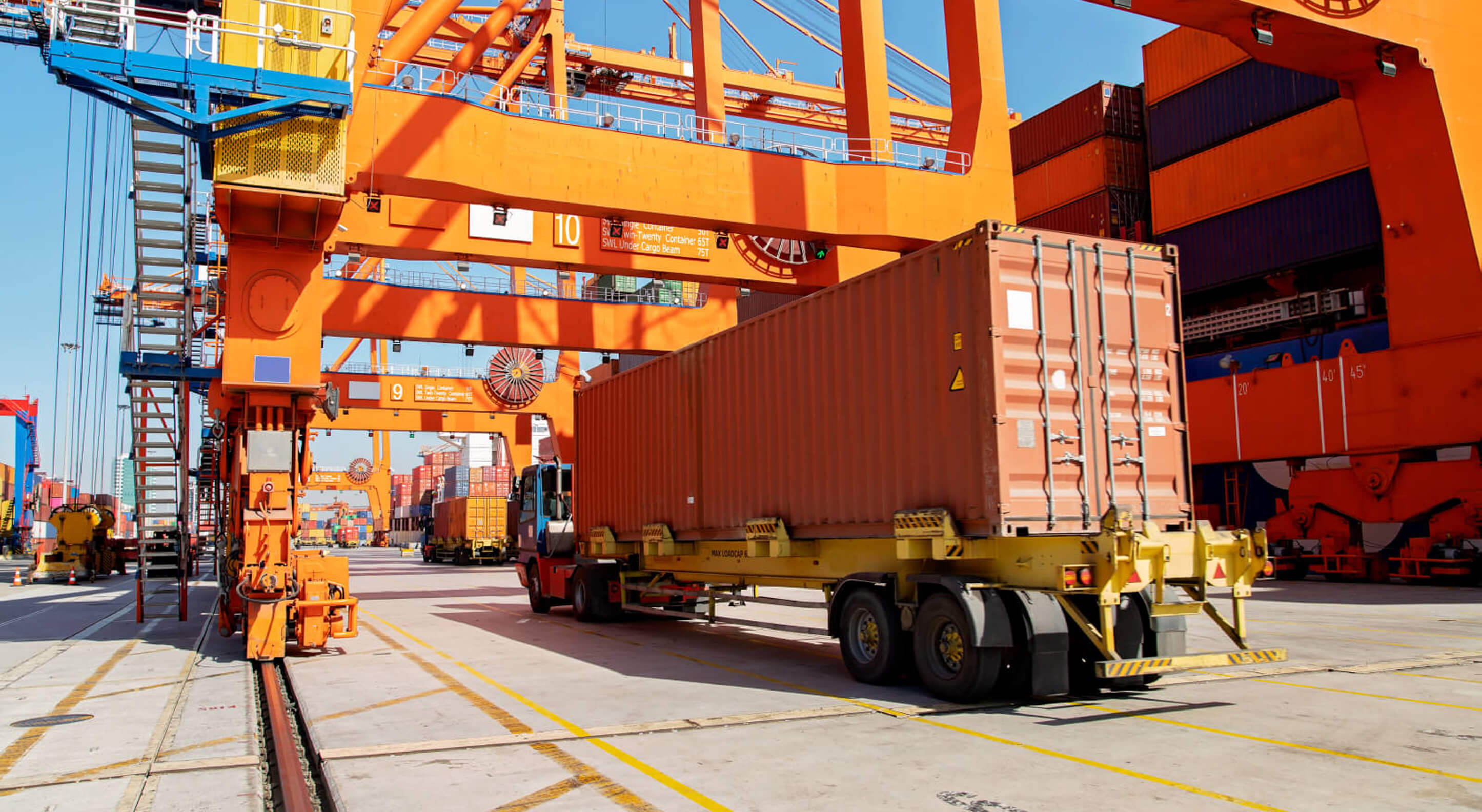 ---
A semi trailer is a detachable trailer box for hauling freight. It doesn't have front axles, but it has rear axles. In the absence of front axles, the truck carries a significant weight of the load. Semi trailers are very popular in the hauling industry. Their standard dimension is around 48 to 53 feet long, 13.5 feet wide, and 8.5 feet high, while their dry weight is around 14,000 to 16,000 pounds. But they can haul a load as great as 80,000 pounds.
Top 20 Semi Trailer Brands

In 2017, there are around 2 million semi trailers in the United States. They transport 80% of goods and services from one state to another. For operators, it's critical to find the right type of trailer that fits their needs. The price and versatility of the semi trailer are also their primary concerns. To know more, here's a list of the top 20 semi trailer brands.

Doepker

Doepker Industries is Saskatchewan's trailer manufacturer of the year 2018. Their semi-trailers have the least depreciation value than any other brand. It's because they are designed for heavy hauls. Doepker sells made to order trailers for deck, grain, gravel, logging, and oil-based fleets. 

Doonan

Since 1973, Doonan Trailer Corporation has manufactured aluminum, combo, and steel semi-trailers. They approximately produce 400 specialized trailers every year. These include double drops, drop decks, extendible, flatbeds, oilfield trailers, and RGN lowboy.

East Manufacturing

East Manufacturing has a network of 75 dealers across North America. For 50 years, such brand rules in providing highly-specialized aluminum trailers. These semi-trailers are light-weight and are specially designed for heightened MPGs.

Fontaine

Fontaine Commercial Trailers manufactures the largest platform trailer in North America. Founded in 1940, the brand's portfolio includes a list of heavy-haul semi-trailers. These include extendable, hydraulic tails, and lowbed.

Felling

For 45 years, Felling Trailers has offered 240 different trailer models. They commonly cater to construction, government, telecom, and utility companies. Their semi-trailers are classified as top-class, being ISO certified since 2017.

Great Dane

Great Dane is a leading semi-trailer manufacturer for foodservice innovation. For 120 years, they've been popularly manufacturing six trailer brands. These are Alpine, Champion, Everest, Freedom, Johnson, and Sahara.

Heil

Founded in 1901, Heil Trailers manufactures the lightest stainless steel petroleum trailers. The brand is known for designing semi-trailers that haul asphalts, cryogenic, crude oil, dry bulk, and petroleum.

Hyundai Translead

Hyundai Translead is today's number one trailer manufacturer in the U.S. They have been ISO 9001 certified for 20 years now. Their semi-trailer product line includes chassis, dollies, dry vans, flatbeds, and refrigerated trailers. 

Kentucky

Kentucky Trailers is a specialty trailer producer. Founded in 1879, it's originally a wagon company. Today, they customized semi-trailers such as Equestrian, Skyview, Specialty Expendables, Water Filtration, and Water Fracking.

MAC

MAC Trailers has triple ISO certification, being in the business for 22 years. They offer semi-trailers with competitive pricing. They also offer repair services, semi-trailers towing, and sell aftermarket parts. MAC is a popular manufacturer of aluminum and steel trailers. These include: dumps, drop decks, flatbeds, pneumatic tanks, straight trucks, and transfer trailers.
Pitts

Since 1976, Pitts Trailers is the world's largest manufacturer of forestry trailers. They are also the leading manufacturer of Lowboy. In the U.S., they supply construction and forestry fleets with a large variant of semi-trailers for hauling. These include chip vans, hydraulic tails, loaders, log trailers, moving floors, and tagalongs.

Polar Tank

Polar Tank Trailers is a customized trailer manufacturer in Minnesota. They design semi-trailers for hauling sensitive materials. Among them are chemicals, corrosives, food, food-grade liquids, hot products, and petroleum. They're a leading choice among American manufacturers. It's because their food-grade line meets 3A and sanitary standards.

Reitnouer

Reitnouer Trailers is the pioneer manufacturer of boiled aluminum flatbed trailers. A unique feature of their semi-trailers is a safety-tread deck that's slip-resistant. The brand also manufactures b-trains, drop decks, multi-axles, and other specialty semi-trailers.

Strick

Strick Trailers is the number one manufacturer of aluminum sheets and trailers in the United States. The brand is popular for dry van trailers with unbeatable standard features. They mainly support industries like beverage companies, food manufacturers, and sports.

Stoughton

Since 1960, Stoughton Trailers specialized in traditional semi-trailers. They roughly produce 10,000 semi-trailers every year. They also supply semi-trailer parts in the market. These include aluminum sheets, drop frames, extra-wide, tough plates, and Z+ composites. They commonly produce livestock and refrigerated trailers.

Timpte

Timpte is a 130-year old manufacturer of grain hopper trailers in North America. It boasts of its flagship model called "Super Hopper." The Super Hopper comes in both 22-foot and 50-foot models and offers 1,000 possible customizations. Such a semi-trailer has been a hit in the hauling industry since 1980. 

Trail King

Founded in 1974, Trail King Industries produces a complete line of trailers. They commonly design semi-trailers for agriculture, constructions, specialized hauling, recycling, transportation, and waste disposal.  They also offer parts replacement, refurbishment, and repair services. 

Towmaster

Towmaster Trailers is a popular manufacturer of tag trailers. All of the semi-trailer parts are made in the U.S. The company merged with Monroe Truck Equipment in 2017. Today, Towmaster designed a specialized trailer. These include deck overs, detachable goosenecks, drop decks, hydraulic dumps, hydraulic tails, and rigid goosenecks.

Utility

Utility Trailers is a leader in manufacturing high-value and lightweight semi-trailers. They offer a 5-year warranty on all their units. Utility Trailers have pioneered many trailer technologies in their more than 100 years of existence. Their most popular innovation is the standard foam insulation. Today, they design customizable semi-trailers. These include dry vans, flatbeds, and reefers. 

Vanguard

Founded in 2003, Vanguard National Trailer Corp. is a dry-freight and refrigerated semi-trailers innovator. Their semi-trailers feature composite sidewalls and sheets. They're ideal for grocery truckloads and multi-temp refrigeration.
There you have it – the best semi trailer manufacturers based on performance and years in the industry. Now, are you looking into buying a brand new semi trailer for your trucking business? Before you call a manufacturer, why not take a look at secondhand semi truck trailers first?
UsedVending offers a wide selection of used semi trailers, more economical yet still in awesome condition. Talk about savings! Check out this page to see the listings.