Waste Management Business with Garbage Dump Trucks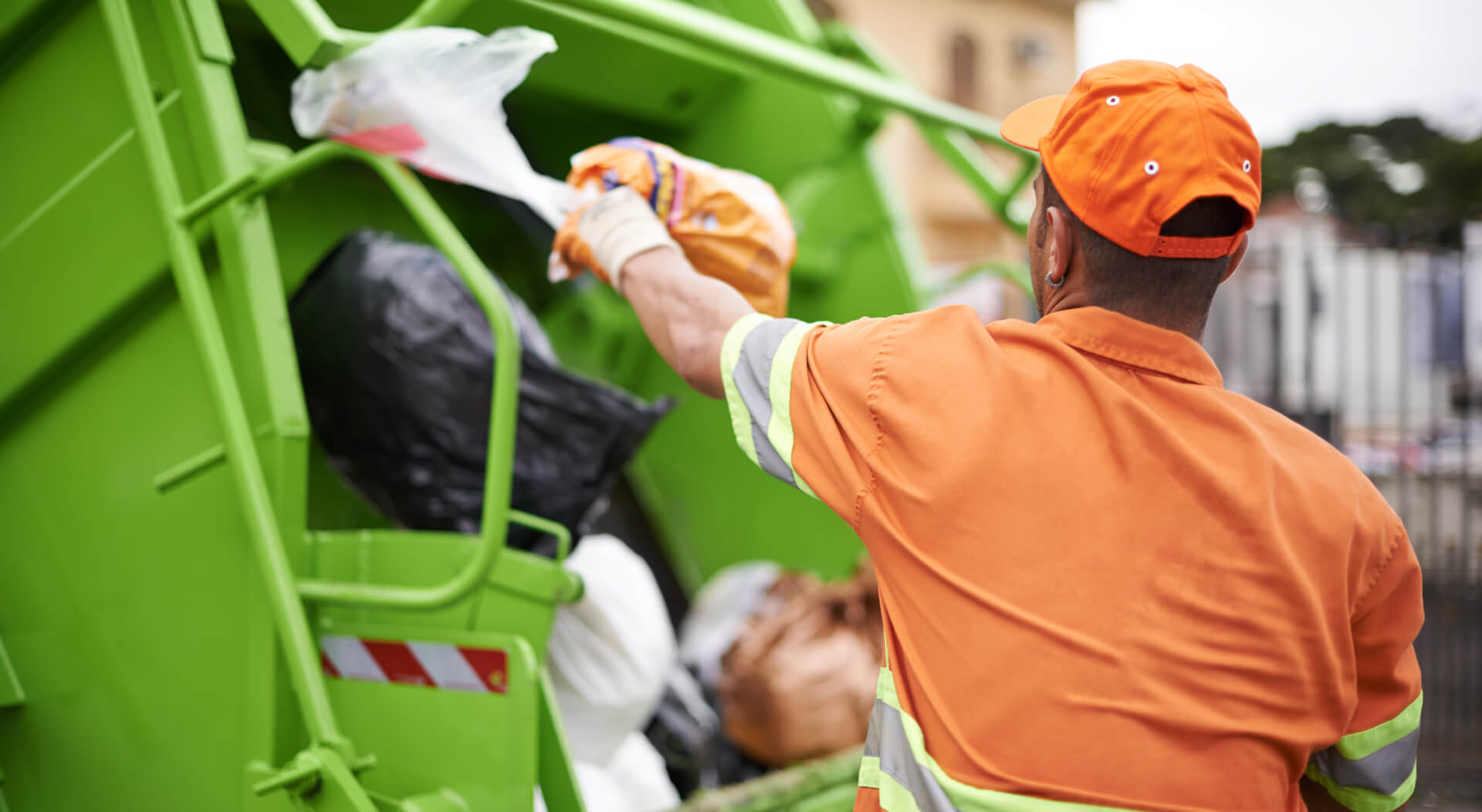 "When we throw anything away it must go somewhere." This is a great quote from Annie Leonard, a popular American proponent of sustainability. Such a quote implies the importance of managing our waste properly. Today, the world generates 2.01 billion tons of waste every year. Imagine how and where to dispose of these wastes properly. 
A large part of the world's waste comes from food. It accounts for around 22% of solid waste. Leather, textile, and rubber account for 16% which is the same percentage as plastic products. While paper and paperboard account for 12% of solid waste. To dispose of solid waste properly from the households to the waste facilities, dump trucks are great equipment. 
In this article, we'll talk about the basics of a commercial waste management business and the role played by dump trucks.
What are Waste Management and Commercial Waste Management?

Waste management means collecting, transporting, disposing of waste. Commercial waste management is the proper collection, transportation, and disposal of waste among business premises. Any wastes produce in the following establishments are considered commercial waste:
Agriculture

Construction

Educational premises

Entertainment establishment

Manufacturing industry

Office

Property demolition

Recreation centre

Trade site

These commercial wastes cannot be discarded on domestic bins. Wrong disposals of commercial wastes are detrimental to the environment. They are also illegal when it comes to law concerns. 
In most cases, dump trucks can be great garbage trucks. Their builts and sizes make them ideal to transport commercial waste from the commercial premises to landfills and recycling facilities.

What are the Benefits of Waste Management?

Many benefits of waste management cover everyone in the world – be it residential or commercial premises. These are:
Proper waste disposal contributes to a better and fresher environment that contributes to the well-being of individuals.

It reduces pollution that is very harmful to the environment. 

Over time, the recycling process of proper waste management can recycle energy. This means that we are enlarging our options for renewable energy. 

Proper waste disposal also creates employment. It employs hundreds of people to take part in collecting garbage, transporting them to landfills, and recycling them.

In general, proper waste management helps you make the world better.
The Basics of a Commercial Waste Management Business 

Dump trucks are great equipment to transport solid waste. The first step to commercial waste management is identifying the places and types of waste a dump truck can collect. In this way, you can create a comprehensive waste management business plan.

Types of Waste from Different Industries and Establishments
Construction commonly needs to dispose of construction debris and demolition waste. 

Homes commonly dispose of food waste and old appliances, furniture, fixtures, and personal things.

Hospitals are known to generate toxic waste like blood samples, empty solution bottles, expired medicines, infected syringes, lab samples, patient swabs, used bandages, etc. 

Manufacturing industries dispose of chemical, hazardous, and toxic waste.

Schools, colleges, and offices generally produce food and paper waste. But today, they also commonly need to dispose of computers, CPUs, and printers.

Municipalities need to take care of solid waste accumulated from different public facilities and properties.

A commercial waste management business can partner and promote with these entities to use their garbage dump trucks in carrying their waste in two general locations. These are:
Landfills or designated grounds where you can dump waste materials. 

Recycling centers or facilities where solid wastes are turned into new products.
Uses of Garbage Dump Trucks in a Waste Management Business

Dump trucks have deep open beds at the back that can transport materials in large sizes and volumes. The absence of cover allows them to easily fit materials with odd shapes and sizes. Their frames and tires are durable enough to travel on construction sites, landfills, and recycling facilities. Dump trucks converted as garbage trucks are equipped with compactors to compress waste densely and tightly inside. 

Types of Garbage Trucks for Waste Management

There are 4 types of dump trucks commonly used in a waste management business. These are:

Front Loader Dump Truck

This type of dump truck has automated forks in the front inserted on the sleeves of the waste container. The automated forks are controlled by the driver from the inside of the truck through the use of levers. The levers mechanically turn the waste container upside down allowing all the wastes to be emptied. Front-loaders are commonly used to service commercial premises, industrial manufacturers, and residential areas. 

Rear Loader Dump Truck

Like its name implies, a rear loader dump truck has a large opening at the rear of the truck. This makes it easy for a waste collector to empty or toss the waste bags on the waste containers. Some use an automatic mechanism to empty large carts through a cable or chain system. The rear loader also uses a compactor to compress waste densely and tightly inside. Rear loaders are ideal for picking up commercial and household wastes that need to be transported in recycling facilities.

Roll-Off Dump Truck

Otherwise known as a dumpster truck, a roll-off dump truck has a rectangular bed using wheels to literally roll waste off and on the truck. They are ideal for transporting construction wastes to landfills. 

Side Loader Dump Truck

As it was named, the waste on side loader dump trucks can be loaded and unloaded on the sides of the truck. They can either be automated or manual. For automated side loaders, a mechanical arm lifts the sides. For manual side loaders, collectors have to lift them sideways to empty the container. Side loaders are beneficial for residential areas with non-linear streets. The truck design can very well collect garbage on circular roads. 
Now you know the fundamentals of a Waste Management Business, and that's just the tip of the iceberg! 
If you have decided to start your own venture around it or you are thinking about building a different type of dump truck business, you should check out these reading materials:

Don't have enough funds yet? To save on capital, we recommend buying a used dump truck unit from UsedVending. We have an awesome selection of used semi trucks for sale that are guaranteed to be in good condition. Visit our website any time.