Food Trucks for Weddings – Take Advantage of This Business Opportunity!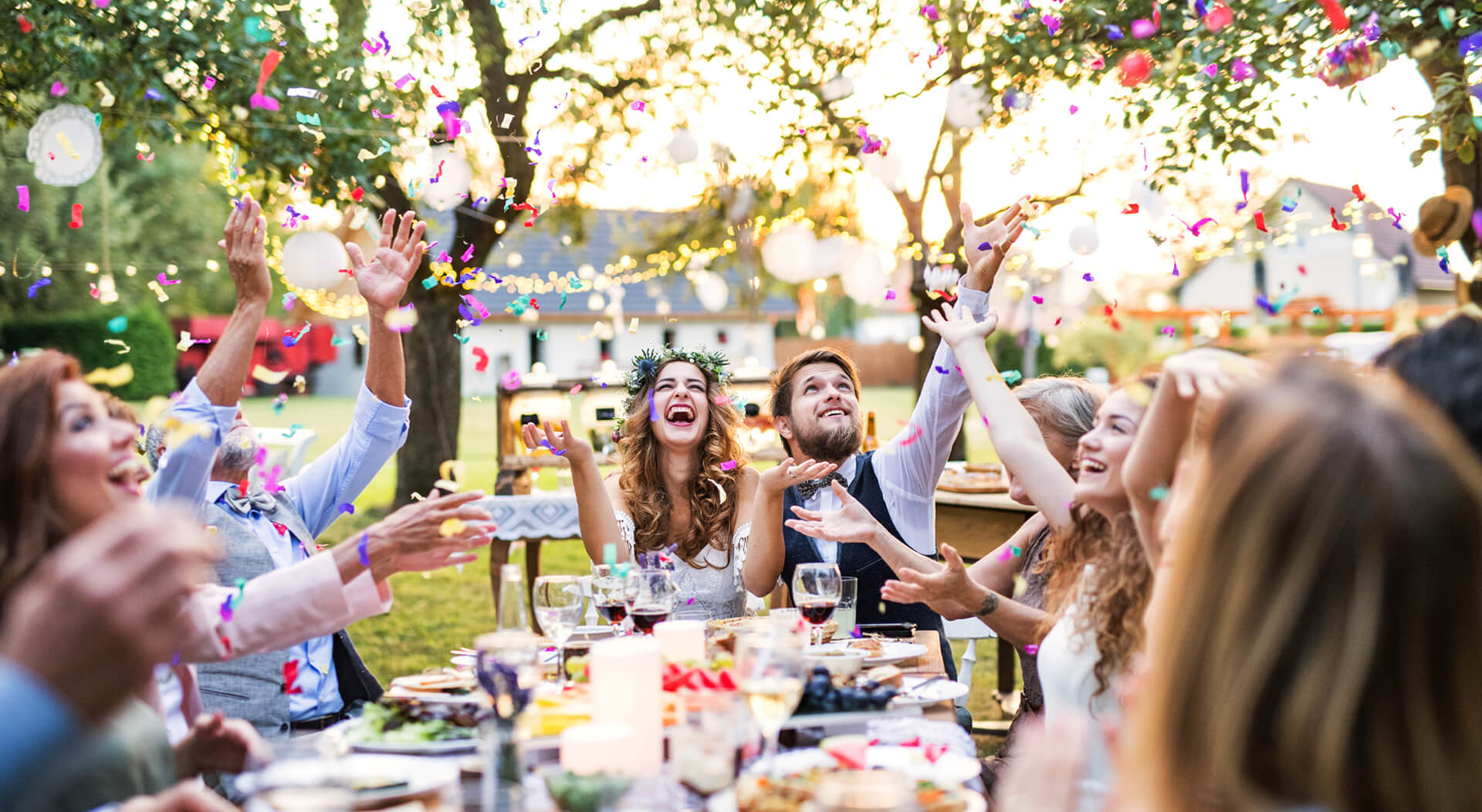 Do you want a unique way to feed your wedding guests?
Do you want to provide your guests with unique gourmet foods that cost less?
Are you looking for a cheaper option to book your wedding reception?
Are you having problems booking a wedding reception?
Are you looking for a flexible schedule for your wedding reception?
Well, there is a great solution to all these problems. That is, hiring a food truck to cater for your wedding.
Food trucks for weddings are one of the most popular trends in the U.S. today. Most food truck owners should know how to take advantage of this business opportunity. It's a great option to boost revenue. It's also another way to promote your food truck menu.
Why Couples Choose Food Trucks for Their Weddings?

Most couples today want to give their guests a more focused event experience. They want to have them try something unique but memorable. At the same time, they are looking to fit things within their wedding budget. Here are the main reasons why couples consider food trucks for their wedding day.

To save on food expenses

The average price per person of traditional wedding caterers is around $71.00. While the average price per person of a food truck rental for a wedding is around $10.00 to $15.00. That means that for 100 guests, you can save anywhere from $5,600 to $6,100 on the reception.

To serve a more diverse food menu

Food trucks give a more personal touch than traditional caterers because your food is made-to-order. You also have a lot of menu choices from Asian food, classic American meals, desserts, gelato, pasta, pizza, and even cocktails and beverages. The meals are fresher and there will be less wastage on the food. Plus, wedding guests can mingle with one another instead of seating next to each other within the duration of the event.

To give guests freedom to eat whatever and whenever they want

Another reason why couples prefer food trucks during their wedding is to provide guests more flexibility and freedom. Food trucks can serve food in-between the wedding ceremony and the reception while guests wait before the celebration starts. They can provide late snacks for after-party dancing and fun. 

To clean up quickly

Food trucks in weddings also mean a simpler clean-up than seated dinners. The event staff can very well clean up space in just hours after all the guests have eaten.

To produce a unique, cozy and picture-perfect vibe

Last, food trucks are an epic element of photography during a wedding. You can set them up on fancy outdoor venues or grass properties.
How to Take Advantage of This Business Opportunity?

Setting up food trucks in weddings are among the most popular trends in the U.S. today. So, food truck owners should take advantage of this business opportunity. 
Here are some tips on how to do so.

Create a specialty menu

Food trucks should have a specialty menu that stands out from the rest. This is what makes your food truck unique and marketable. A gourmet buffet service for wedding receptions can be a big business opportunity to get more clients. Or you can try offering a special selection like gluten-free or vegan food lines. 
To make it clear to your client, you can present a custom wedding menu that the guests can choose during the reception. Displaying a creative and large sign of the menu with the couple's name and wedding theme can make guests share your food truck concept on social media. They also make your food truck attractive to potential customers.

Use personalized food packaging and materials

Offering personalized serving supplies can also be a good business idea. This makes the wedding provide a more customized experience among their guests. You can offer to use containers with their monograms or names. These small touches make your food truck wedding services unique. They also make your client feel how important the wedding is to them.

Offer extra services

Besides offering a set meal for the wedding, you can also offer other services that can make your food truck rental more profitable. You can offer setting up candelabras, tablecloths, and pictures of the bride and groom beside your food truck. You can also rent out utensils, napkins, and trash cans.  

Drawing Up the Food Truck Wedding Contract

The best way to attract potential clients to avail your food truck services is to create a website and promote your business on social media. Many brides and grooms are looking for wedding vendors online. These digital pages can help you get through their searches.
Offer food tasting to the clients for them to discover your specialties. If they wish to customize the menu during their wedding reception, it may also be best to have them taste it first. 
Once, they want to avail your food truck wedding catering services, know the guest count, wedding theme, and venue. These can allow you to determine if you can handle the event. At the same time, it can also be an opportunity to sell other wedding services.
Once you and the couple agreed with the catering terms, put everything in writing. 
A detailed contract protects you and your client from any event issues and misunderstanding. It should clearly outline what you and your client should expect during the event. It is also important for you and the client to be aware of the permits needed for your food truck to cater during the wedding. 
Be clear on who will shoulder the expenses for parking. Talk to your client about the responsibility of getting the permits needed for your food truck catering on their wedding day. 
Before the big day, communicate with your clients to check for concerns, questions, or requirements. Keeping in touch is one way to make the event go smoothly. 
Lastly, be prepared for the weather. If possible, have an adjustable roof or awning attached to your food truck. This can be extra protection for guests to get their food during extreme heat or sudden rain.