Winter Trucking Tips: How to Keep Your Sleeper Cab Warm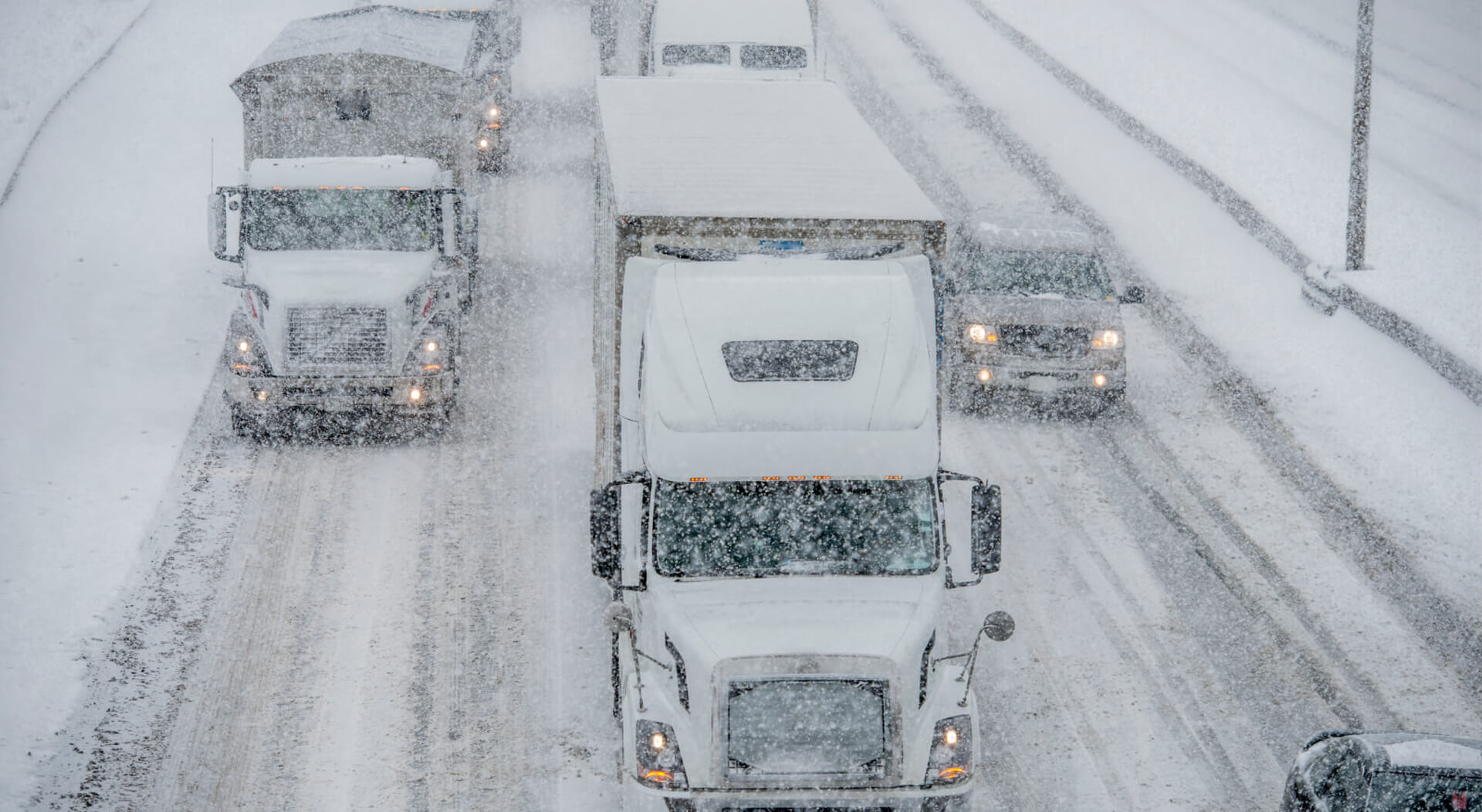 Severe snowstorms can happen anytime during the winter months. And we know what possible scenarios can be expected to occur – monstrous traffic jams, rerouting, changing travel plans, delays of freight shipments, and a lot more. Likewise, when temperature drops, things can get pretty uncomfortable for truck drivers on long hauls. But professionals as they are, truckers must stay on the road for days, even weeks, rain or shine, no matter the season.
The struggle to stay warm inside the big rig is real. Sadly, there's no way to avoid the cold nights during the winter months and so drivers must look for ideas to stay comfortable. Nonetheless, there are several various ways of keeping oneself warm inside the sleeper cab. Here's how you can keep the wheels rolling while "keeping the fire burning", so to speak.
How to Keep Your Sleeper Cab Warm: Trucking Tips During Winter

Consider these tips as suggested by veteran truck drivers and experts in the trucking industry.

Bundle up

Truck drivers should always be ready with the things that can keep them warm. Consider the following essentials – snow jacket or ski suit, thermal socks, long johns, thick gloves, winter hat with ear flaps, comforter, extra blankets, among other things.

Invest money in a portable heater

Buying a portable heater called auxiliary power unit (APU) and/or a bunk heater is a good investment since this is an efficient way of supplying heat and power to your sleeper cab. Interestingly, even when your engine is off, the heater can still have full power. 
In addition, while keeping you warm in the cold winter months, an APU can remarkably keep you cool during the hot summer months!  The heater that's built for trucks in particular can provide all the power you need for staying warm or cool and above all, for restoring your batteries.
APUs are made in such a way that they are able to function within the auxiliary power electrical system's power requirements. Let's say, your truck engine is off but still the APU can adjust climate control and provide power to your truck. While keeping your engine warm, the heater will also regulate the air temperature inside your sleeping berth. This is because APU's have power options separate from the truck engine. The heater is installed outside the vehicle normally on the side part of the sleeper cab.
FYI, there are electric as well as gas models of the APU. While the truck is being used, you may charge the device at the same time and still have sufficient battery power to furnish your sleeping berth with heating options as you sleep. 
On the other hand, its gas version functions on fuel and does not produce an annoying sound like the standard engine of semis. The biggest advantage of this valuable tool is that it enables you to expand your heating options so that you can use all types of sources of heat available.

Use a miniature heater

This compact device designed specifically for sleeper cabs can be connected directly to an APU. It operates by blowing hot air throughout the sleeping berth. You can also set the timer on to produce just enough consistent heat to help you get that much-needed sleep.
Check out other portable heaters for your truck here.

Install radiant barriers

Radiant barriers go well with small heaters. Of course, you need to close off all elements inside your sleeper cab but once you open the doors, cold air could penetrate quickly. By using the radiant barriers, you can keep much of the heat inside.
Let the sunshine in through your sunroof

Let a little bit of sunshine in to get extra heat for your cab without the cold air. Make sure this feature is installed in your big rig.

Keep a microwave oven handy

This is very helpful not just for cooking but for supplying you with heat as well. For instance, after heating a bag of corn kernels or beans, the heat is retained inside the bag for at most, an hour. Place it around your neck or over your tummy to keep those areas warm and help you fall asleep.

Bring along a winter camping or sleeping bag aside from extra blankets and comforter

Choose the low-temperature, heavy-duty type sleeping bag to keep the cold away while you're asleep. The insulated bag is the best for a restful sleep on a cold winter night. Or else, pile some thick blankets in layers to keep the warmth.

Make use of a heated mattress pad

This thing that can be tucked away easily in the cabin is beneficial specifically for drivers with sore backs. You don't have to idle your engine. Instead, plug the 12V mattress pad into a lighter socket and rest assured the batteries will not be depleted, that is, if they're in good condition.
You might be wondering why only 12 volts in particular? Well, most small appliances used in semi trucks have a recommended specific voltage of 12V. Imagine this, when you use 3 to 4 batteries with 12 volts in parallel, 24 volts out of that series is directly connected to the starter and what's left from the series is used in the cab. Plugging too many devices all at once can draw out the energy from the truck's starter, killing the battery. So, remember to just stay within your voltage limit.

Looking into buying a new truck for your fleet? Check out the best deals on sleeper cabs here.