Expert Picks: Top 5 Best Dash Cam for Truckers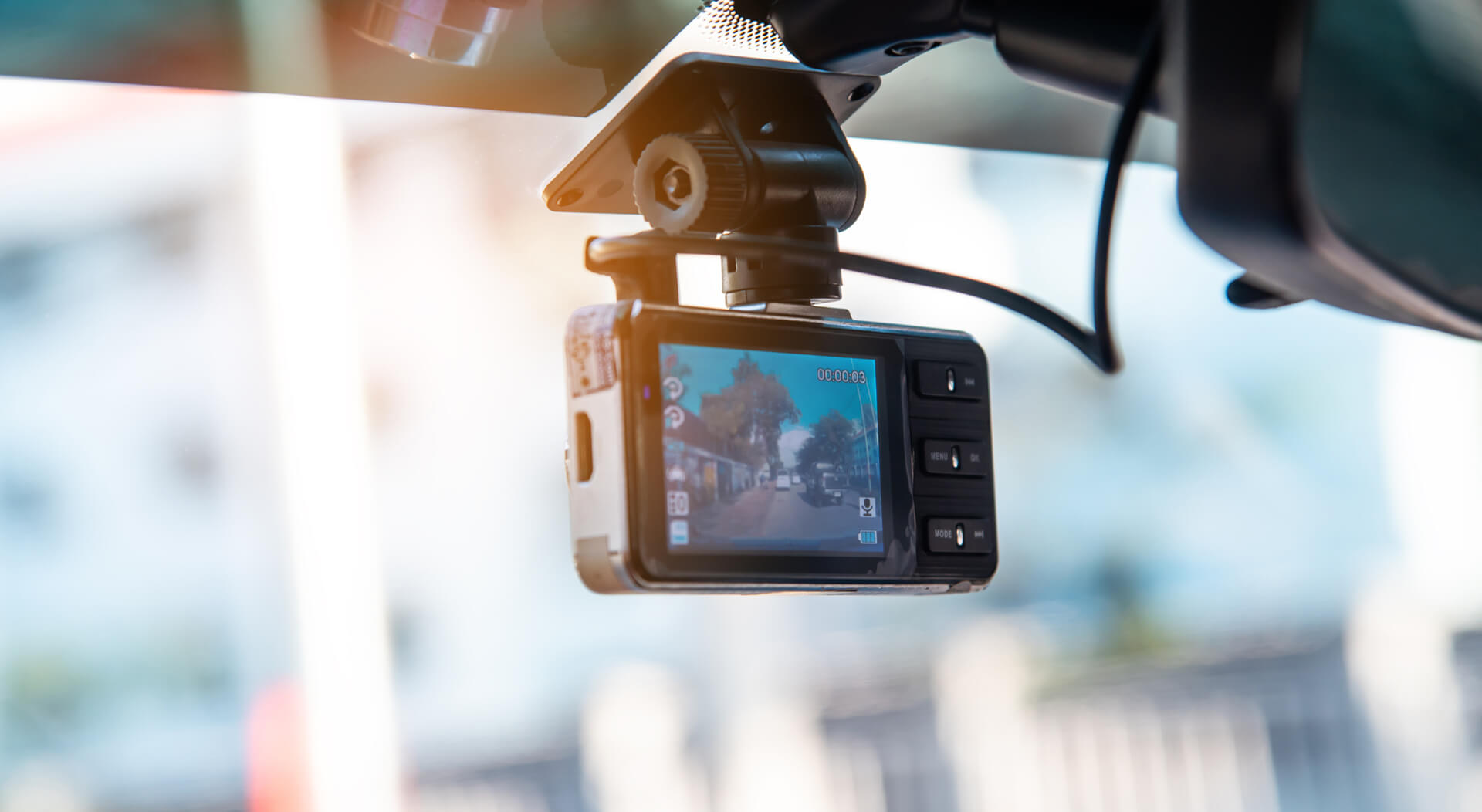 Modern technology has made truck driving easier today and there are semi truck accessories that truckers can add for comfort and convenience. A dashcam is a great example. It is an essential piece of equipment when truckers hit the road. It is not that expensive, yet it can give you a boatload of savings in case an accident happens. 
A dashcam could grab a picture of a license plate if a car side-swiped you on the highway and sped off.  This driving recorder can also help you get some proof when you encounter a fender bender.
There are growing options for dashboard cameras in the United States today. A lot of big auto electronic brands have ventured into the dashcam market. Kenwood and Pioneer dipped their toes in selling high-quality dashcams. Dual cameras, HD videos, loop recording, night vision, and parking mode are some of the most advanced features. 
This article shares some of the best dash cams for truckers.
What is a Dashcam?

A dashcam is a shorter term for a dashboard camera. It is a camcorder taping the driver's view, back view, or 360-degree view of a vehicle continuously. Typically, the lenses of a dashcam face forward. The purpose is to record videos corresponding to the driver's view. Other cameras face backward to record activities inside the vehicle. Fleet managers for semi-trucks commonly use these types of dash cams. The fleet manager connects the dashcam with an app. The app then provides the fleet manager with real-time access to a driver's behavior.
Once the engine turns on, the dash cam begins recording. It only stops when the truck driver turns the engine off. Yet, it still records activities in idle battery mode. Cloud software stores the video recordings of the dashcam. The fleet manager can access the recordings via an account management system. 
Today, artificial intelligence (AI) powers the most advanced dash cams. Such AI power can interpret a truck driver's behavior such as:
Aggressive acceleration

Distracted driving

Drowsy driving

Harsh corner

Heavy braking

Speeding

Tailgating

The AI interpretations can be used as a safety program. It aims to correct unsafe driving practices. Albeit, they can also be used to reward positive driving behaviors.
Dash cams are pieces of technology giving benefits to everybody on the road. Unfortunately, accidents do happen while on the road. A dashcam records all actions around a vehicle. They can make it easier to recall details of the accident. They can provide accurate video evidence of how an accident happens. Recording a truck driver's activity also encourages accountability. Another eye can re-evaluate their behaviors to prevent unsafe driving. 
A dashcam also means security when parking a semi-truck in secluded areas. Truckers feel safer as it saves footage of attempted break-ins or vandalism. 
Top 5 Best Dash Cam for Truckers
Apeman C450

Apeman is a Chinese brand that focuses on action cameras and dashcams. The Apeman C450 dash cam for truckers only costs below $50. Yet, it covers all the basics of a dashcam function. It records 1080p footage. It has a 3-inch LCD and ultrawide angle lens. This lens automatically detects motion and saves footage of accidents or collisions. The Apeman C450 dashcam does not supply a microSD card, but it can loop at up to 32 GB. Truckers can connect it to a WiFi network, but it does not allow GPS.

Kenwood DRV-A301W

Kenwood is a well-known UK brand for car electronics. Kenwood's DRV-A301W is a mid-range dash cam model with a 2.7-inch LED screen. It is equipped with a 1080p full HD camera that runs up to 30 fps. It has internal supercapacitors. These clever magnets make it easier for truckers to hide, position, or remove the unit. Kenwood's DRV-A301W can also be connected to a Wi-Fi network and logged to GPS. Truckers also get everything they need in the box as the dashcam includes a 16 GB microSD card. 

Pioneer ND-DVR100

Pioneer is a favored Japanese audio electronic brand in the US market. It has a legacy of products known for excellent engineering. The pleasing design of the Pioneer ND-DVR100 is what makes it a favorite dash cam of truck drivers. Its 1080p camera lens does all the basics. These include driving view, parking mode, and ultra-viewing angle. It also has an odd frame rate of 27.5 fps. The Pioneer ND-DVR100 dash cam allows saving files into a microSD card of up to 32 GB. It can be connected to a WiFi network and logged in to GPS. 

Thinkware F800 PRO

Thinkware is the world's leading Korean dashcam company. The Thinkware F800 PRO is a dashcam that does it all. Its box comes with everything you'll need:
The video camera unit

A 12V power cord and USB adaptor

Hard wires and suction for mounting

A 16 GB microSD card (though the dashcam allows up to 32 GB)

GPS display

WiFi hotspot

Users can also add a rear camera that instantly connects to the system. But they need to buy the rear cam unit separately. Equipped with a 1080p lens, the Thinkware F800 PRO has accelerometers. These prompt drive lane departure, forward collision warnings, and upcoming traffic jams once connected to a WiFi network. The unit is also GPS-enabled and comes with a handy GPS display.

Vantrue X4

Vantrue is another Chinese brand specializing in the manufacture of dashcams worldwide. The Vantrue X4 dashcam delivers the sharpest video footage. It comes with a full 4k UHD capture of up to 30 frames per second. Such excellent footage quality can make a real difference in reviewing tour videos later. Since high-quality images result in bulkier sizes, the Vantrue X4 dash cam is compatible with a 256 GB microSD. Though, it is somewhat picky with the microSD brand. Most users recommend not using a Sandisk microSD as it does not work well with the Vantrue X4 dashcam. Another great feature is that the dashcam uses exotic battery technology. With an internal supercapacitor, its power is more durable when exposed to heat. 
There you have it – our recommended dashcam models for your truck. And if you are looking for the best truck models for your fleet, check out our semi trucks for sale at UsedVending.