Top 3 Best Kenworth Dump Truck Models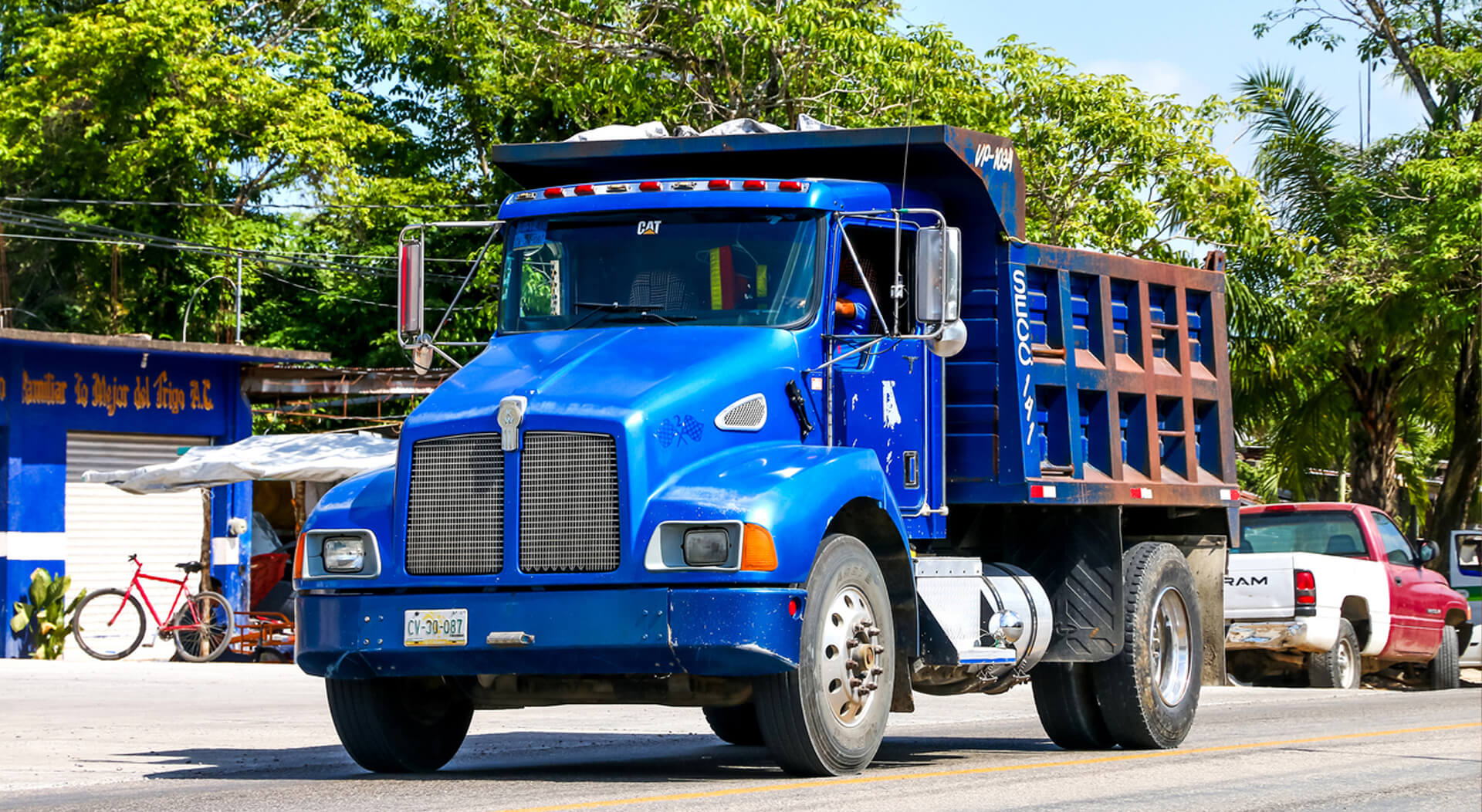 The dump truck industry is a very profitable business. In 2020, its market size reached around $40.23 billion. Kenworth stands as the number one manufacturer of dump trucks in the world today. They offer several truck models that can be converted into a dump truck or tipper. It is hard to beat the features and qualities of Kenworth dump trucks. Every year, the company sells around 154,000 dump trucks. The company has about 14% market share in dump truck revenues.
What are Dump Trucks?

Dump trucks are heavy-duty Class 8 semi-trucks or tractor-trailers. They have a gross-weight vehicle rating (GVWR) of more than 33,000 pounds. They come in different types depending on the application they are intended to. 
Dump trucks are commonly used to transport large volumes of loose materials like asphalt, demolition waste, dirt, gravel, ore, sand, etc. Their large and sturdy tires make it ideal for them to withstand debris and sharp nails among construction sites. The deep bed of a dump truck makes it ideal for transporting gardening and landscaping materials. They are also very useful in off-road mining fields. 
If you are moving tons of materials from your house or transferring large furniture to another unit, a dump truck can also be useful. The key feature of a dump truck is its dump box. It is a deep bed trailer powered by hydraulic which can be lifted and tipped to easily unload its haul. 

A Brief History of Kenworth Dump Trucks

Kenworth was founded in 1923 on the site of the world's largest lumber mill during the 1900s. The company was the successor of Gerlinger Motors who shifted from a lumber mill to a truck manufacturer. Kenworth produced the 1st bus in 1926. In 1933, it introduced the 1st truck with a standard diesel engine. This was followed by the Model 516 in 1936. It was the 1st cabover truck. The company is also the 1st to introduce the tandem-axle 346 in 1937. 
In 1948, Kenworth redesigned its cabover truck which became popular as the bull-nose 500 series. Pacific Car and Foundry took ownership of Kenworth in 1956. This company also bought Peterbilt in 1958 making both truck manufacturers as sister companies. Later, the said company became PACCAR. Kenworth made a revolutionary innovation when it introduced the W900 dump truck model in 1961. It was the 1st complete design of a conventional cab with a tilting hood. It featured a taller cab and doors. Such a design became very much in demand during that time. 
In 1976, Kenworth launched the Very Important Trucker (VIT) series. It became the company's flagship model for a customized sleeper. It featured an Aerodyne sleeper with stand-up headroom, a high-level interior, and skylight windows. In 1985, Kenworth introduced the Model T dump truck. The 1st was the T600 with a front axle setback and sloped hood line. In 1986, the T800 was designed as an enhanced T600 with a heavy-duty chassis. In 1993, the T300 series was introduced as Kenworth's 1st medium-duty truck. The 21st century witnessed the continuous expansion of Kenworth. Today, it is known as the world's best truck manufacturer.
Best Kenworth Dump Trucks

Below are the top 3 Kenworth dump truck models in the market.

Kenworth T880

This model is the workhorse you need if you are looking for power and strength. It is a top and versatile dump truck with high productivity and stamina. It is precision engineered from bumper to tail. 
Kenworth T880 is powered by either a PACCAR MX-11 or MX-13 engine ideal for many vocational applications on and off the road. With a 405 to 510 HP, it has a 1,450 – 1,850 lb-ft of Torque of power. 
The lightweight aluminum cab of the Kenworth T880 has an easy-to-read and intuitive dash layout, extra-large dual side mirrors, and a panoramic windshield. The spacious 23-inches leg room houses proprietary air suspension seats that automatically adjust to the driver's weight. The Kenworth T880's 12-speed transmission promotes safe driving in the rain, muds, off-road, rough terrains, and steep grades.

Kenworth T800

This dump truck is a great combination of the old and new. It has a classic built with modern amenities. Kenworth T800 is powered by a tried and true Cummins MX-16 engine with 505 HP. 
With an 18-speed ultrashift transmission, it gives the right gear for fuel efficiency and power. Every dump truck driver will enjoy its quick and smooth shifting. It features a 1.9-meter cab giving extra legroom to truckers. With a NavPlus system and VIT interior, you will get everything on the extended cab to make sure that you stay comfortable all day long. 
The Kenworth T800 has a light and strong double-wall bed. Whatever weight you put in, the bed can ride down the road.

Kenworth T400

This model is built with a slightly shorter hood. This tri-axle dump truck is powered by a PACCAR PX-9 engine with 370 HP. It is designed for regional shipping and local hauling. 
Most operators use the T400 dump truck on heavy hauling, mining sites, off-road, and road train use. This is because it dumps, it jumps, and it rolls over humps. 
Kenworth T400 dump trucks feature aerodynamic devices such as roof fairings, sloped hoods, and wind tunnels. Its configuration allows longer front springs and suspension for even weight distributions. It also features a VIT Aerodyne sleeper with two rooftop windows. It has a digital dashboard developed by Boeing. 
Want more options? We have a wide selection of Kenworth dump trucks here. Visit us at UsedVending.com to find the best deals on dump trucks and semi trucks for sale.