Top 5 Best Mack Semi Truck Day Cab Models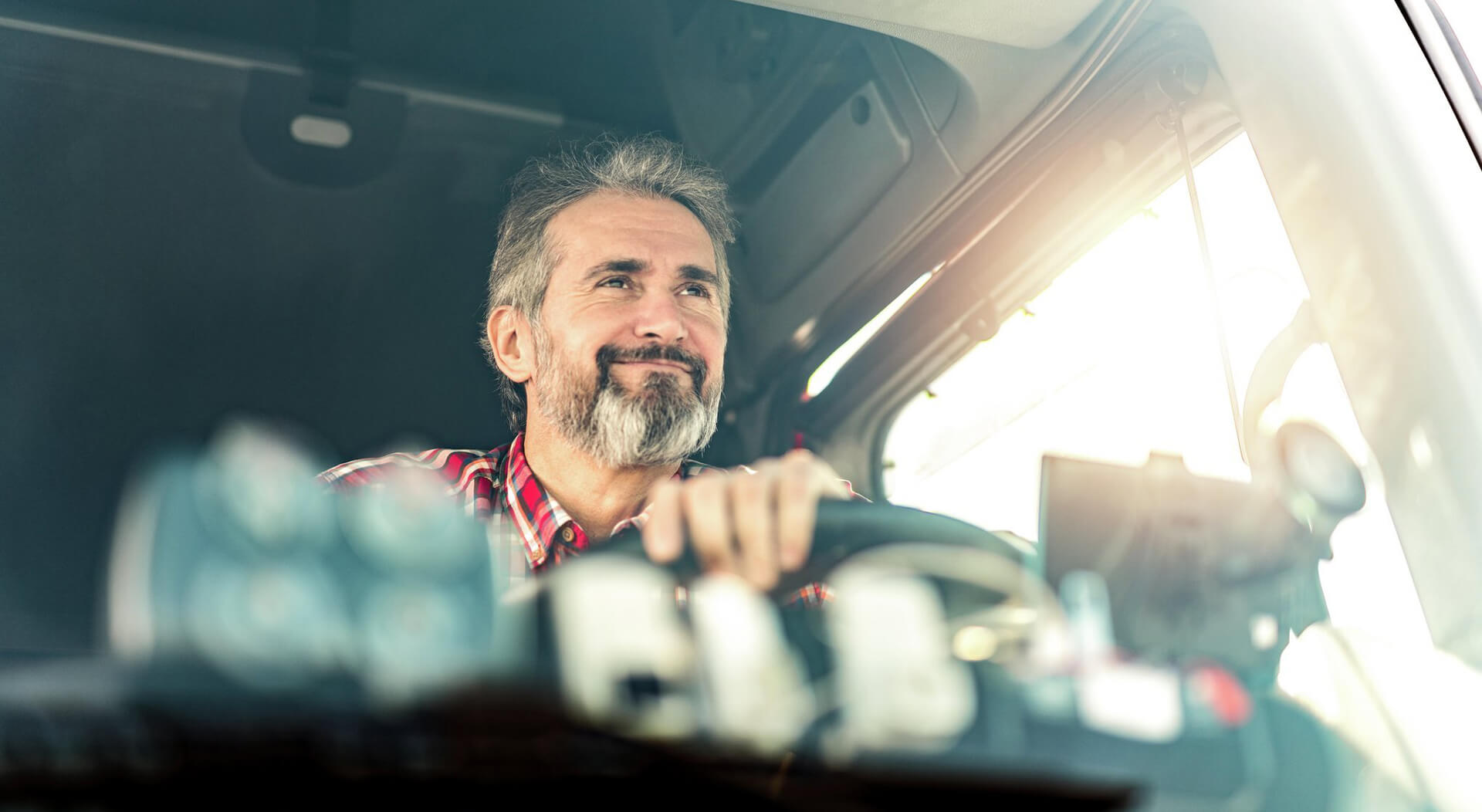 Mack Trucks, Inc. is one of North America's largest manufacturers of trucks. This includes medium-duty trucks and heavy-duty trucks. It is part of the Volvo Group. Volvo Group is the world's leading manufacturer of diesel, natural gas, and electric trucks. Mack sells and service trucks in almost 30 countries all over the world. 
In the US, Mack Trucks, Inc. is known for semi-trucks. Its semi-trucks deliver functional design, tough construction, and reliable performance.
Semi-Trucks and Day Cabs

Semi-trucks are also called 'semis'. It is the combination of a tractor unit and one or more semi-trailers to carry freight. A semi-trailer attaches to the tractor with a fifth-wheel coupling. This is known as the hitch. This is where the tractor carries the weight. As a result, both the tractor and semi-trailer have a design distinct and different from a rigid truck and trailer.  
Day Cabs, otherwise known as 'without sleeper trucks' or 'cab-over trucks', are trucks minus the sleeper cabin on its back. This kind of truck includes a single compartment located in the engine part. Truck manufacturers produce these trucks for short-hauls.

A Brief History of Mack Trucks, Inc.

In 1900, Jack and Gus Mack founded Mack in Brooklyn, New York City. In the same year, the brothers were able to produce their first motorized vehicle. In the beginning, people knew Mack as Mack Brothers Company. Roughly 12 years later when Mack Trucks, Inc. adopted such a name. In 1905, the company moved its headquarters to Allentown, Pennsylvania. Way back in 1917; Mack was the primary supplier of heavy motorized vehicles for the Allies. Mack earned the company's trademark of Bulldog during that event. The trucks were supplied to the Allies during World War I and called the Bulldog Mack. It has incredible durability. This reminded the soldiers of the tenacious qualities of their country's mascot. In the year 2000, Volvo bought Mack Trucks as the company celebrated its 100th anniversary. Mack's headquarters was transferred to Volvo's facility in North Carolina in 2009. Today, it continues to be the greatest truck manufacturer in history.
Best Mack Semi Truck Day Cab Models

Every Mack semi truck has a functional design. It also features a tough construction and offers reliable performance across a range of applications. Here are the top 5 semi-truck day cab models of Mack for comparison:

Mack Anthem

Anthem is a Mack day cab with 415 to 505 horsepower. It has a force of 1260 to 1860 torque. It has a gross vehicle weight of 35,000 to 62,000 lbs. And its day cab configuration may be with or without roof fairing. The Mack Anthem features breakaway mirrors. The mounts are spring-loaded to rotate when hit, which prevents damage to the cab. The model consists of durable and long-lasting components from bolts to latches. Moreover, the Anthem uses LED lights. LEDs are 66% brighter than usual lights. It lasts longer and uses less energy. 

Mack Granite

Granite is Mack's number one best-selling conventional semi-truck. It is a day cab with a horsepower of 325 to 505. It has a gross vehicle weight of up to 92,000 lbs. And it has a force of 1260 to 1860 torque. Granite has a redesigned interior. It ensures the safety, comfort, and productivity of drivers. Its extra storage fits larger drinks, and room for other accessories. Granite also features Sears Seating. This improves driver comfort and support while taking on daily wear and tear. Mack Granite is one of the best day cabs with an air-assisted clutch and tight turning radius. It has a sloped hood and rubber-sealed windshield to promote the driver's safety.

Mack LR

LR has a flexible cab configuration. Mack made the seats capable of configuration. It may consist of standing or seating arrangements. It can be set up for right or left-hand drivers. And it also covers dual steering positions. It is also 5 inches deeper than other models, giving more leg-room to the driver. The model has 320 to 355 horsepower. It has a force of 1000 to 1260 torque and its gross vehicle weight can be up to 72,000 lbs. The LR model boasts enhanced visibility. Windshields are edge-to-edge for superior forward visibility. It has large side windows and the rear wraparound window provides a clear view of cross traffic. And to cap it all off, the series has an electricity-powered model. 

Mack Pinnacle

This model has a day cab configuration. It has 415 to 505 horsepower, a force of 1560 to 1860 torque, and its gross vehicle weight can be up to 62,000 lbs. Mack Pinnacle operates on automotive-inspired controls. This ensures an easy, safe, and comfortable operation. Mack partnered with Sears Seating to build seats. This improves driver comfort and support while taking on daily wear and tear.

Mack Terra Pro

Terra Pro is a day cab with 325 to 505 horsepower. It has a force of 1260 to 1860 torque. Its gross vehicle weight is up to 81,000 lbs. or more. Terra Pro has an optimized cab layout for single-operator applications. It has clear and readable gauges and it features built-in locations for a joystick. The model also has a mounting space for body control devices. These make installation simple. 
Ready to get your own semi truck from Mack? Check out UsedVending.com for the largest selection of Mack day cabs and other semi truck models.