How to Start a Profitable Mobile Nail Salon Business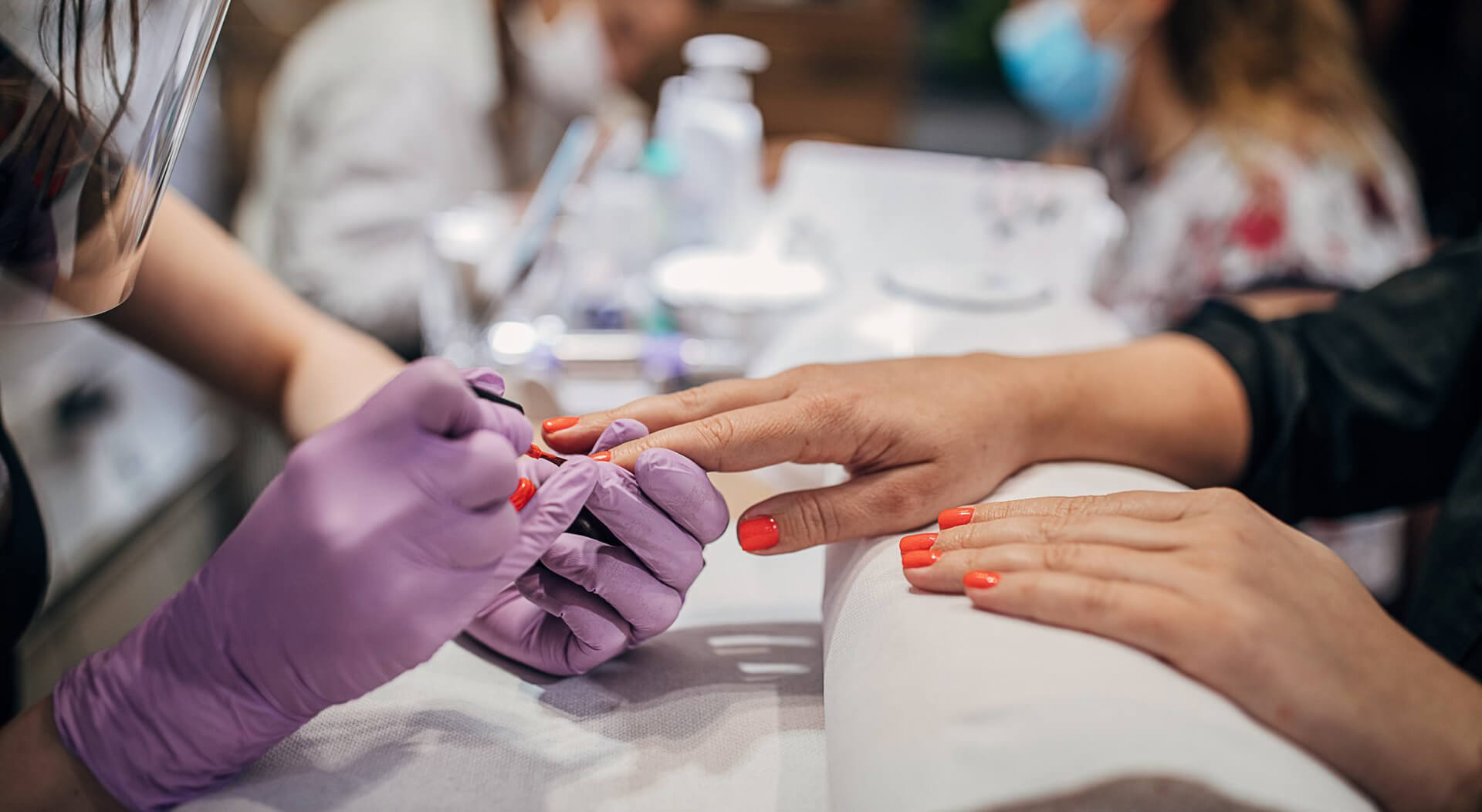 With the outbreak of the COVID-19 pandemic, people are getting used to staying at home. They have less time to go to a physical beauty shop to have a haircut, manicure, or pedicure. This resulted in the rise of mobile beauty salons and mobile nail salons. A mobile nail salon business can be a very profitable venture. But there are several things you will need to do before setting up one. Here's a guide on how to start a profitable mobile nail salon business.
What is a Mobile Nail Salon?

A mobile nail salon is a motorhome or self-contained unit that travels in different locations to bring nail services to the client's home or office. The clients of a mobile salon don't need to worry about waiting for an appointment from a physical shop. They don't need to use gas to drive and have their nails done. 
This mobile business provides high-quality nail services like manicure, pedicure, and nail art designing. They can also apply artificial nails and perform hand or foot massage as the client wishes to do so. Besides that, nail technicians on a mobile salon advise their clients with proper nail care. They also ensure that the nail instruments they use are properly cleaned and sanitized.

How Much Does It Cost to Start a Mobile Nail Salon Business?

The start-up cost of a mobile nail salon business varies greatly depending on its particular business model. Here's a cost worksheet to break down the basic details for you. 
A boxed trailer or a camper can be a perfect vehicle for a mobile nail salon business. If you want to buy a new truck camper, the price ranges from $5,000 to $60,000. While a used truck camper may cost anywhere from $2,500 to $30,000. Prices may be lower depending on the age, brand, condition, and mileage of the vehicle. 
You can check out these types of trucks for mobile businesses as well.
The initial inventories, supplies, and salon equipment may cost around $40,000. The initial inventories and supplies include:
Acetone solvents

Acrylic compounds

Acrylic Nails

Brushes

Cuticle Scissors

Emery boards

Finger bowls

Hand and foot moisturizers

Hand towels

Nail buffers

Nail Clippers

Nail files

Nail glues

Nail polish in assorted colors

Nail polish removers

Nail tips

Orange Sticks

Powder

A mobile salon may also need cash registers, manicure desks, operator's chairs, and spa chairs. It also needs blow dryers, lamps, and foot spas. Signage and a computer system for bookings and payments are also important to run the business. Insurance and permits may cost around $1,500 to $2,000 annually. 
A rough estimate on the cost to start a mobile nail salon business is around $100,000.
How to Start a Mobile Nail Salon Business?
Get licensed

A nail technician or an operator of a mobile nail salon business needs to take some nail tech training programs from a cosmetology school or local college. These courses may require several months to complete. After taking the course, the mobile nail salon operator or nail technician needs to take a state exam on the location of the business. 
The certifications and licenses issued after successfully passing the exam allow one to legally operate nail salon services within that specific state only. So, in case you are planning multi-locations for your mobile nail salon business, you may need to get certifications and licenses for each state where you will operate.

Hone your skills

It is now time to gain experience after getting the needed certifications and licenses for your mobile nail salon business. Start small by practicing at home, with your colleagues, family, and friends. Or you may want to get a job at a local nail salon shop. While trying to get the necessary experience to start your mobile nail salon business, you can also create a portfolio website. This can be very helpful to announce and let people know that you are going to open a mobile nail salon business.

Get the needed insurances and permits for a mobile salon business

The insurances and licenses needed for a salon business vary depending on the state of your business location. Most commonly, a business operator will need to get an EIN. It is the unique tax identifier for a business in the US. You will also need to get a sales tax permit to be able to collect legal taxes from your clients. A mobile nail salon may need a fire safety certificate and health & safety certificate. For insurances, these may call for business owner policy, commercial vehicle, and general liability.

Create a pricing list for your mobile nail salon services

It will be best to create a list of your mobile nail salon service together with a corresponding price list for each. You may want to offer prices lower than a physical nail salon. But you may need to consider covering the cost of fuel and vehicle maintenance.

Market your mobile nail salon

There are many free marketing tools you can use to promote your mobile nail salon business. Facebook marketing is one of the best ways to promote a business nowadays. With 2.85 billion monthly active users, creating a Facebook page and posting regularly about your services can boost awareness and discovery. You can also create a page on your website for booking appointments online. 
Local directories like Google My Business can also help in advertising your mobile nail salon for free. You can also team up with other mobile services like hairdressers, make-up artists, etc. to offer clients one-stop grooming services. Never forget the power of word-of-mouth marketing. Tell your colleagues, family, and friends to announce your business to others.