6 Best Places to Buy Reliable Used School Buses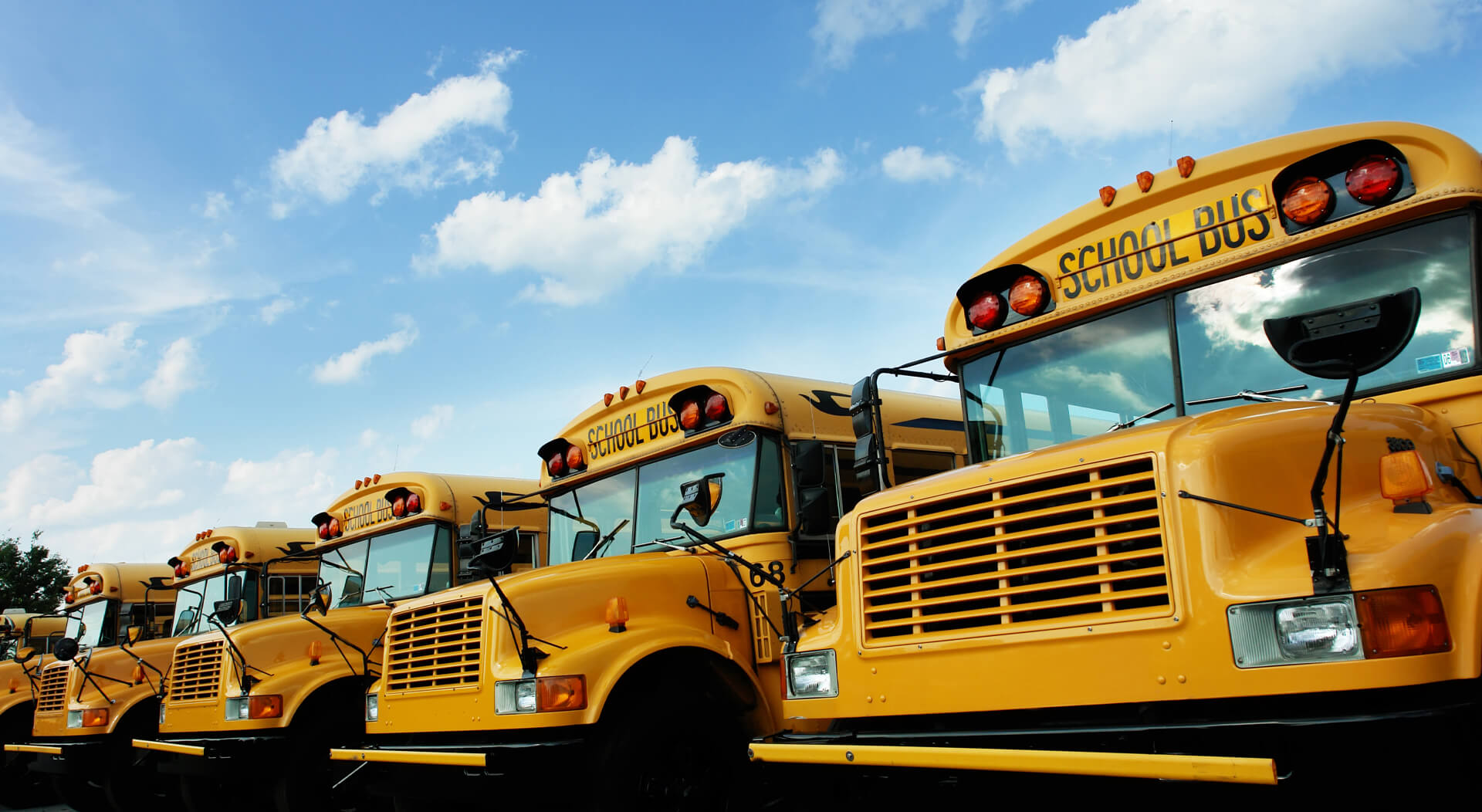 "Where can I buy a reliable used school bus?" will surely be the first question to pop up in your mind if you're toying with the idea of starting a transport service or any bus business for that matter.
Why a school bus when there are tons and tons of bus types out there?
First off, it's simply because these vehicles are, as a rule, built as sturdily as possible to serve their primary purpose of shuttling countless students each day from their homes to their schools and back. And second, used school buses for sale are relatively cheap compared to other types of old buses.
As experts say, one reason could be that these vehicles may not meet government guidelines and therefore, government agencies don't buy them. One more reason is, these buses are normally bought just for their parts.
The Best Places to Find Used School Buses
In a School District

Since this is something school-related, the first place to find one is the school district that has the discretion to retire their fleet. Stay alert in hearing which districts are retiring their old transport services. They may announce it within their community or perhaps on social media.

In Your Local Area

When finding the best bargains, of course, nothing can beat the World Wide Web for the trove of information it provides about practically everything under the sun including the transport industry. But believe it or not, there could be enterprising people in your own local area who are engaged in the same business.
Optimize the Internet by narrowing down your search in your vicinity or the neighbouring areas. You need not necessarily bother yourself looking for information coming from faraway places. Besides consuming too much time, buying from overseas will surely entail costlier freight and delivery charges.

From Dealership

Dealerships offer old transit as well as used buses for sale. Buying from them is much safer as compared to private individuals posing as sellers. Dealers have offers of guarantees of legality, including employees and assets in order to maintain their business. Most importantly, they assure prospective buyers of complete documentation before putting their items up for sale.
In contrast, some private individuals might be con artists, out to victimize innocent people for instance, by selling stolen vehicles, forging documentation or simply rebuilding a bus out of stolen parts. Once you have made a purchase from them and then, later on, found that it was indeed stolen from someone else, those persons may no longer be around to face legal charges.
From Facebook Marketplace and Groups

If you think that Facebook is just simply a social media channel for families and friends to connect, then you're wrong. Astute entrepreneurs today find the platform as the fastest and the easiest medium to sell and buy goods including transportation. Just take a look at their Marketplace and filter your search for the "school bus for sale" category and voila – countless options unfold before your very eyes! 
Likewise, if you click on a page group for that purpose, there could be several of them, each with various offers of school buses of different sizes, brands and prices. The best part, you don't deal with a middleman but with the individual seller directly. But still, be careful that you don't get scammed.

Use the Online Auction System

There is a certain website that government agencies and institutions are using to sell used surplus items including old vehicles such as vans and ambulances and also cheap school buses for sale through auction. You might even find items like different tools and tires that you can use in case you go into bus conversion. If you search further, you'd still find more other online auctions for buying and selling second-hand vehicles.

At UsedVending

Our website boasts of a huge reach with buses of all kinds for sale located nationwide. You can surely find one that suits your purpose and budget. Say, if you're in Colorado, a 2008 Ford Econoline E-450 diesel school bus is excellent for camper or van life conversion. 
When in Maryland, there's the 2011 Chevrolet Express Cutaway school bus with a nice seat cover, clean interior and could seat 16 people. Or else, in Washington, there's the 1988 GMC Blue Bird Diesel multiple passenger shuttle bus that can accommodate big groups. Whatever the bus size and brand, there's always one with a price you can afford.
Why should you buy at UsedVending? Because we can help you find the right item safely and on top of that, we have the largest selection on earth!
What about financing? All the more, there's no need to worry since our company offers a scheme that will make things easy for you.
And the warranties? Sadly, there's not any warranty on used equipment that's why they are encouraging all prospective buyers to go and inspect their chosen item thoroughly, test it and report any problem incurred while testing. If not satisfied, then you can just go away without paying any cent. Or else, if you're satisfied and have made your payment, it's a done deal.
Contact our team on (601) 749-8424 for immediate assistance.