10 Best Vending Machines in America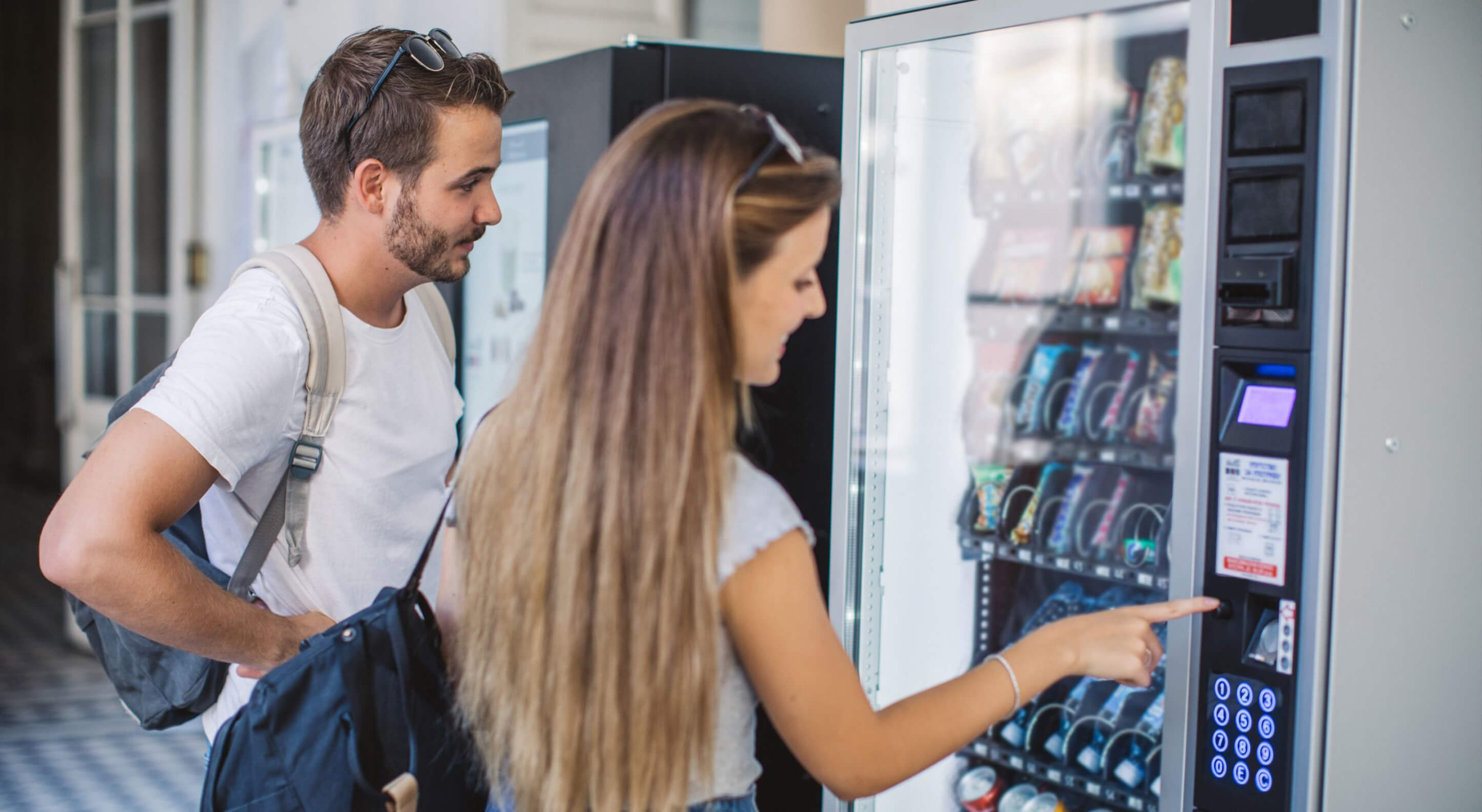 They say snacks are better when they fall. That may be the reason why vending machines fascinate everyone. From little kids to adult gym enthusiasts, vending machines offer a sense of convenience. There are around 2.08 million vending machines in the U.S. today, with a $23 billion current market revenue. It makes us wonder; what are the best vending machines in America, and how they profit well?
Vending machines are automated machines that sell cigarettes, drinks, newspapers, snacks, and other merchandise. They are originally cash-based but now accept cashless payments – credit cards or mobile wallets. For those who want a new business, vending machines are a low capital and scalable option. You don't necessarily need an office space. Aside from the vending machine, which you can get through financing, all you need is a vehicle to service your merchandise route. You also don't need to hire sellers or storekeepers. You just need someone to collect the money and restock the machine. Most of the time, you can do these tasks yourself regularly.
10 Best Vending Machines in America
Bottled Water Vending
Water is an essential human need. Yet, most water supply in households and buildings is unfit for drinking. Bottled water vending machines allow access to clean and fresh drinking water at a very low price. They supply absolutely safe drinking water 24/7. The best places for bottled water vending machines are convenience stores, gas stations, hotel lobbies, offices, public facilities, schools, and stadiums. 

Bread Vending

Bread is the stuff of life among Americans. They regularly eat bread at any meal of the day. Bread is an item you can easily serve on a vending machine. Regular bread should be restocked every other day. It's also necessary to check if they're fresh to eat from time to time. The most typical bread items that you can put on a bread vending machine are bagels, baguettes, crispbreads, French bread, potato bread, pretzel, rolls, wheat bread, and white bread. You can source these types of bread from different bakeries. Bread vending machines can sell well in offices or workplaces where employees can't leave easily to buy food. They can also profit best on gyms, school, or sports facilities where food shops are either unavailable or available for limited hours only.

Children's Toys Vending

Children's toys in vending machines? Why not? Children can't resist getting these toys in children's parks, cinemas, playgrounds, schools, shopping malls, and supermarkets. The most popular children's toys that you can put on your vending machine are carebears, hot wheels, mini toy capsules, Pokemon, puppy club, and Sanrio. What's good about a children's toy vending machine is that you don't need electricity, so that means less cost.

Chocolate Bars Vending

Americans have a long-standing love affair with chocolates. It's because a little bit of sweetness can draw out a lot of bitterness. Chocolate bars are a great treat for most Americans who have a sweet tooth. You can't go wrong with Cadbury, Dove, Hershey's, Lindt, Mars, Nestle, and Reese's. You just need to be strategic in setting up a chocolate bar vending machine. Ideally, they will sell well in crowded places like concert halls, movie houses, or sports stadiums.

Coffee Vending

Do you know that America consumes 400 million cups of coffee daily? It's one good reason to get out of bed every morning. Coffee is nutritious. It's the number one source of antioxidants and a good source of manganese, niacin, potassium, riboflavin, and Vitamin B5. Caffeine breaks down body fats and produces energy. This is why we feel active and energetic after drinking coffee. Americans are very busy people, and they want their coffee on the go. Such a fact makes coffee vending machine profitable. Auto shops, hospitals, hotels, and workplaces are the best place where you can set up a coffee vending machine.
Drinks Vending

Drinks vending machines are the very first thing people look for if they lack time to stop somewhere and find the drink they need. One thing good about them is that they can fit even in a small space in high traffic areas. Drinks vending machines can dispense bottled, canned, or tetra packs of energy drinks, juices, sodas, soft drinks, sports drinks, and other beverages. You can put them on hotel lobbies, office lobbies, public facilities, and stadiums. 

Groceries Vending

Offering food and convenience items in a small space is the hallmark of grocery vending machines. The secret to success in this type of vending machine is to get the right products people in a certain location wanted. Popular items you can put on a grocery vending machine are fruits, jerky, local snacks, salads, and sandwiches. Groceries vending can be profitable in airports, breweries, hospitals, offices, and other places where people want to buy fresh and local goods.

Ice Vending

Ice vending machines are commonly found freestanding on high traffic areas – beach stops, convenience stores, dollar stores, or next to a gas station. They're the best way to get a cooler full or 20 pounds of ice for a fishing trip, hunting trip, lake trip, outing on a beach, party, or other special occasions. If you want to start a vending machine business with a little know-how needed, an iced vending machine is a perfect option for you.

Ice Cream Vending

America ranks 2nd among countries that eat the most ice cream. This year, there are 291.09 million Americans who each consumed around 23 pounds of ice cream. There's nothing like a drumstick, ice cream cup, or popsicle on a summer day. Ice cream is heaven's frozen treat for everybody feeling hot in mid-noon. You can offer popular ice cream flavors like butter pecan, chocolate, cookies n cream, mint, strawberry, and vanilla. Some ideal locations for ice cream vending machines are clubhouses, hotels, offices, parks, playgrounds, malls, and retail stores.

Snacks Vending

Any location with people passing by is ideal for a snack vending machine. Snacks are one of the most popular American comfort foods. So, you won't struggle to generate sales with snack vending machines. Popular snack items are corn chips, nut butter, popcorn, potato chips, pretzels, roasted nuts, and salted nuts.