How to Start a Successful Food Truck Business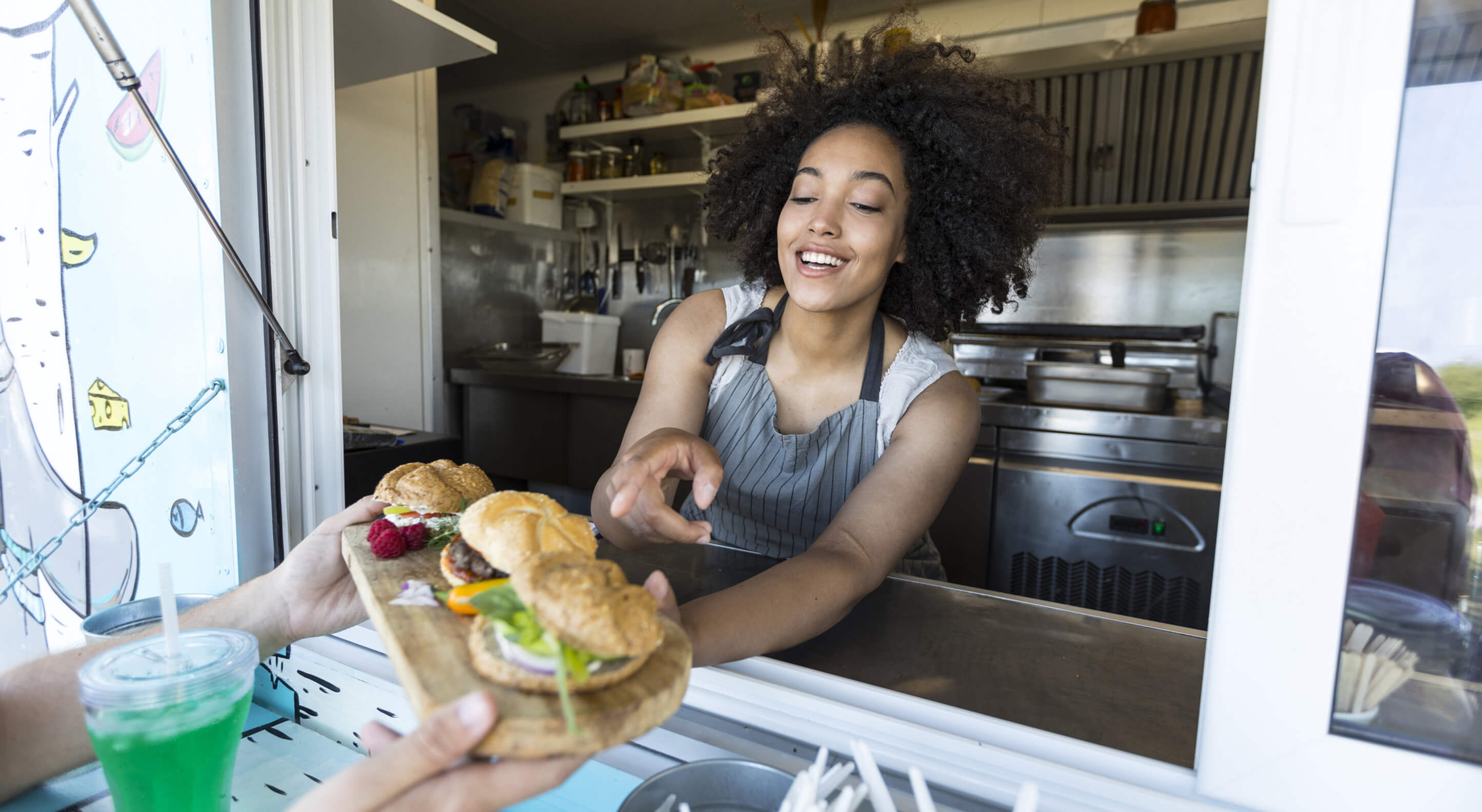 Regardless of the time of year, great food is one thing that people cannot live without. As an entrepreneur, what better way to do that than to start a food truck business and put that premise to your advantage?
However, a food truck is not as easy as it sounds. It even sounds like a daunting proposition, especially for first-timers. That's because there are several factors that you have to put into consideration before you can venture into the mobile food industry. 
For starters, there is the question of what kind of food you're going to serve to customers. That, however, depends on your culinary know-how. Also, you have to decide whether leasing a truck is better than buying one. We'll tackle both topics later in this article. One thing's for sure: as long as you stay focused and have a practical outlook on what you need, you'll definitely reach goals without a hitch.
What Kind of Food Truck?

To the uninitiated, when the phrase food truck comes into mind, they all think that it's the same. They aren't. There are different kinds of food-on-wheels out there. There are food trucks, trailers, and carts. These vehicles differ not just from size, but also the interior layout, equipment, and other things. It all boils down to certain aspects that appeal to you, such as budget and space, among others. 
Additionally, the two key factors that can help you decide is the food that you'll serve to your customers and if you will need to work in a commissary to prepare the food that you're going to sell. For that matter, you will immediately have an idea on the size of the food truck and the equipment that you need. 

Should You Lease Or Buy Your Truck?

This may probably be the hardest questions you'll ever have to ask yourself in starting a food truck biz. What may probably help you decide if you would rather lease than buy a mobile restaurant is to ask yourself this question: How long am I planning to stay in this industry?
If you think you're not going to stay long in the business, leasing a food truck may be a good idea for you. On the other hand, if you see yourself serving fans for more than five years, then buying is a better option for you. 

Factors to Consider in Buying or Leasing a Food Truck

One of the main factors that you have to consider is your budget range. Take note that apart from the food truck, you still need money to purchase the equipment, food, and all the other essential items that you need. This does not include the cost of repairs and maintenance issues. 
If you have decided to lease a food truck, you better check its mileage. This is one important aspect that you should not overlook. Remember that a food truck is a kitchen on wheels. For that matter, make sure that everything is functional. You can hire a professional mechanic to examine the truck or ensure that you carry insurance in case of repairs.

On-Scene Prep or Commissary

Several cities require food trucks to prepare at a commissary instead of in the truck because of health safety reasons. This is why commissaries go hand in hand when you have a food truck. For that matter, you should confirm the food safety laws that govern the state or city where you want to establish your business. If you have decided to prepare and cook food in the truck, it's crucial that you have the appliance and storage needed.
Other 3 Basic Factors to Consider

Once you have acquired your desired food truck, there several aspects that you have to look into. There are the licenses to secure and even city health laws to take note. Most importantly, you need to take into regard these following considerations before you start honking your way into the mobile food biz:

Food Truck Layout

Designing the floor plan is as critical as the food that you will serve to your fans, so you can't just shrug it off and say, "Whatever goes." Depending on the size and space of the interior, you have to have the fundamental equipment and appliances. 
If you want to have a customized layout, you can always turn to professionals. These people can help you get that customized look that you desire, especially one that provides better kitchen flow, ample space, and balance. 

Equipment

As mentioned earlier in this article, you'll be wise to take note of everything you need in your food truck. The equipment that you'll be using is not an exception. By equipment, we mean the appliances and the other tools you'll need for prepping and cooking food.  
Consider the size of the refrigerator, stove, and all the other appliances that you will need inside your truck. Will you be using an electric stove instead of one that runs in gas? Will you be using a chest freezer instead of a horizontal fridge? Though these questions seem petty, they will prove to be vital in the long run, especially since these items will serve as the backbone of your venture.

Number of Employees

If you decide to hire employees, you should have an idea how many you should hire. For instance, if you're planning to hire three people—one as a cashier and the other two as cooks—there should be enough space for them to maneuver inside. 
On that note, you should consider the size of the food truck for your business. The larger it is, the better it will be in accommodating a big number of employees. Apart from that, the layout relative to the number of employees is integral in having an ergonomic, problem-free working environment like your food truck. 

Start a Food Truck Business Now

Owning and running a food truck is not as complicated as it sounds as long as you have a clear idea on what you need to start your business. You may even consult the experts in the mobile food industry any time. With their experience, they will definitely be able to answer your questions and provide you with what you need.