Top 5 Best Volvo Day Cab Trucks in the Market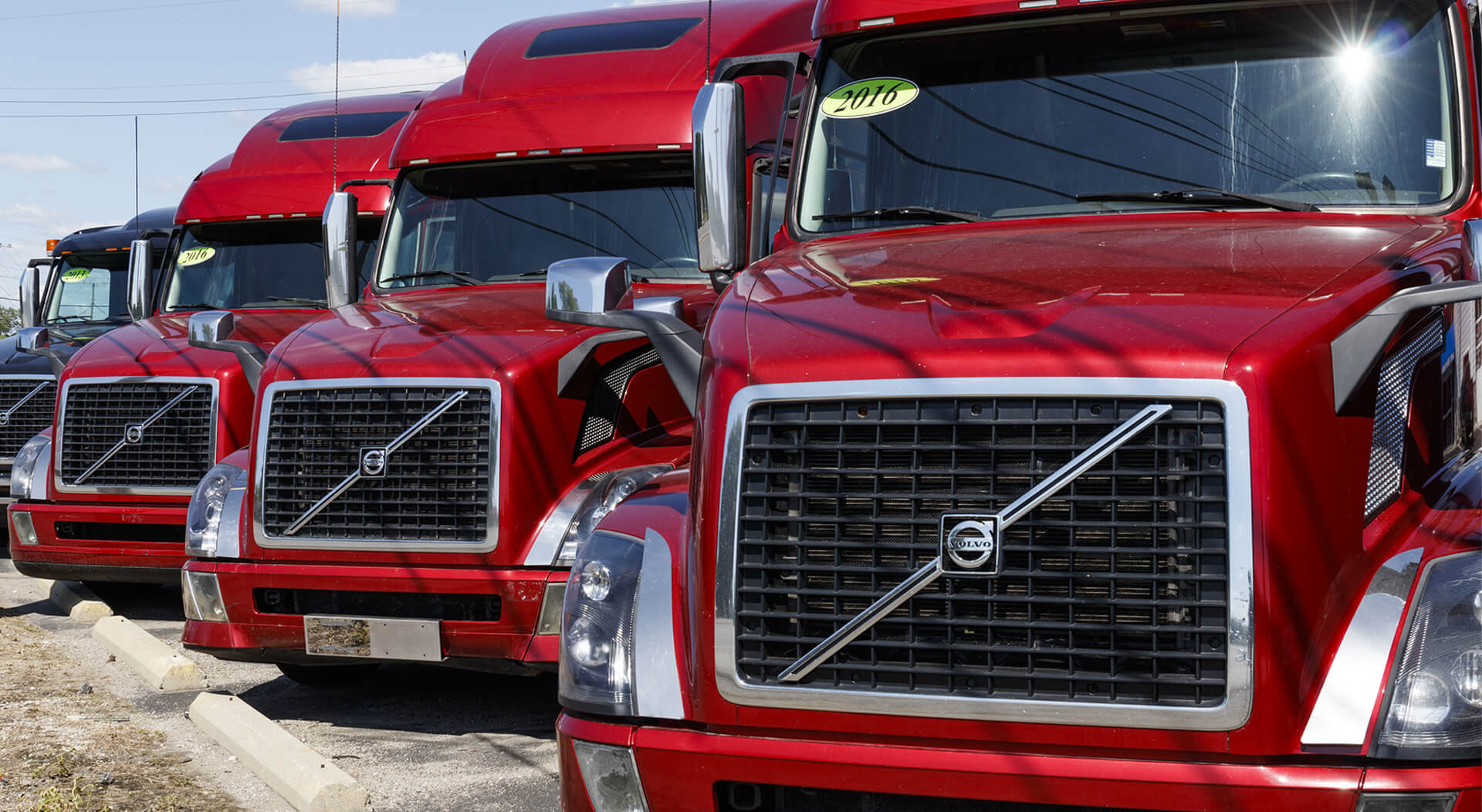 Welcome to a world of driving progress! This is the main focus of Volvo trucks. Volvo is a global truck manufacturer based in Sweden. Founded in 1928, the company was redesigned as the AB Volvo Group in 2012. The redesigned group includes big rigs branded by Mack, Renault, and Volvo. In 2016, it was hailed as the 2nd largest manufacturer of heavy trucks in the world. 
Fast forward to 2020, Volvo introduced a new generation of Volvo day cab trucks in the market. These heavy-duty day cab models have a strong focus on three technologies. They are innovations on the truck driver's environment, productivity, and safety. 
Day cab trucks represent 2/3 of Volvo's truck models. They can be optimized for a wide range of hauling applications. Volvo has upgraded these trucks' overall exterior design to provide complete transport solutions. The interior provides ergonomic comfort, maneuverability, and safety. Being Euro 6 compliant, Volvo day cabs offer at par performance and fuel efficiency.
5 Best Volvo Day Cab Trucks
Volvo FH 12

Volvo FH stands for "Forward control, High entry." It denotes ample room to control the day cab and high functionality or ergonomic features. Volvo's FH range is one of the most successful day cab trucks with more than 400,000 units being sold all over the world. Unveiled in 1993, Volvo introduced the FH series under 2 models – FH 12 and FH 16. Both models featured electronic injectors and overhead camshafts. Such designs placed Volvo as a leading truck engine designer globally. 
Immediately after it was launched, the Volvo FH 12 day cab won as "Truck of the Year" in 1994. It has a 12-liter engine powered by a D12A with 420 hp. It has a driveline similar to the F series but with upgraded diagnostics and engine management systems. The Volvo FH 12 day cab truck is made of high-tensile steel for aerodynamic efficiency. With a sharply raked windscreen and wedge-shaped front panels, the Volvo FH 16 Day Cab truck is more fuel-efficient by reducing air drag. The Volvo FH 12 day cab can haul loads of up to 80,000 pounds.

Volvo FH 16

In 2003, Volvo launched one of the most powerful day cab trucks ever built in the market. If heavy-duty trucks can haul loads of up to 80,000 pounds, the Volvo FH 16 day cab truck can haul up to 635,000 pounds. It is a 16-liter engine powered by a D16C with either 550 hp, 650 hp, or 750 hp. Its torque ranges at 2800 Nm, 3150 Nm, and 3550 Nm respectively. It is available in two output configurations that are very much similar to the D9 engine of the FM series.
Volvo FH 16 has a 12-speed splitter and an automated gearbox system. What is notable about it are the timing gears positioned at the flywheel for increased airflow. It can also be fitted with a compact retarder, emergency power steering pump, oil cooler, and power take-off. Its cab is a boxy F with a spacious design reducing the overall weight by 30%. 

Volvo FM

Volvo FM stands for Forward control, Medium height cab." Introduced in 1998, it was a major facelift of the FH range. Both models shared the same components except that, Volvo FM day cabs have an enhanced electronic architecture and upgraded D12 engine. During its initial release, there were 4 engine options available under the Volvo FM. These are the D7A, D7C, D10B, and D12C engines with horsepower ranging from 203 to 420.
In 2001, Volvo integrated the Front Underrun Protection System (FUPS) with the Volvo FM day cab truck. Its goal is to prevent smaller vehicles from being wedged under the truck in scenarios of frontal collisions. 
Today, Volvo FM is available in automatic, manual, and electric transmissions. It has also upgraded its engine availability as follows:
D11K engine at 330 hp, 380 hp, 430 hp, and 460 hp

D13K engine at 420 hp, 460hp, and 500 hp

G13C engine at 420 hp and 460 hp

It can also be converted into a sleeper truck. The Volvo FM day cab can haul up to 80,000 pounds.

Volvo FMX

Volvo FMX stands for Forward control, Medium Xtreme." It is a multi-purpose heavy-duty day cab truck introduced in 2010. Its first-generation models used either a D11 or D13 engine with a horsepower of 355 to 425, while the latest generation models used upgraded D11K and D13K engines with a horsepower of 330 to 540. It can haul loads of up to 76,000 pounds.
The Volvo FMX day cabs boast a dynamic steering system. This is the world standard when it comes to truck steering configurations. It is ultra-responsive to boost road safety and reduce driver fatigue. Popular as globetrotters, the Volvo FMX day cab trucks feature two headlights. One is a halogen HID and the other is a projector HID. With a fully digital infotainment system and instrument cluster, truck drivers are fully in control of the Volvo FMX. 

Volvo VNR 300

Purposely built for regional hauling, the Volvo VNR day cab is a legend in short-hauls. Its exterior is truly head-turning. It has a redesigned hood to allow better visibility on complex terrains. It also has LED headlights for marking, parking, and turning. With a 113 inches BBC and wheels that cut up to 50 degrees, it has better maneuverability in narrow city streets and urban areas.
The Volvo VNR 300 day cab truck has refined everything from seating to controls. It boasts of a steering wheel with a three-way neck tilt allowing the driver to adjust it to his exact height. With superior ergonomic seats and LCD controls, any driver can easily read metrics on the dashboard at ease. 
Volvo even added an infotainment system with a seven-inch touch screen and premium audio system. It is something that stands above any short-haul day cab truck.
Starting your own trucking business? Or looking into extending your current fleet? Check out our selection of Volvo day cabs or day cab semi trucks for sale at UsedVending.com.