How to Start a Burger Joint Food Truck on a Budget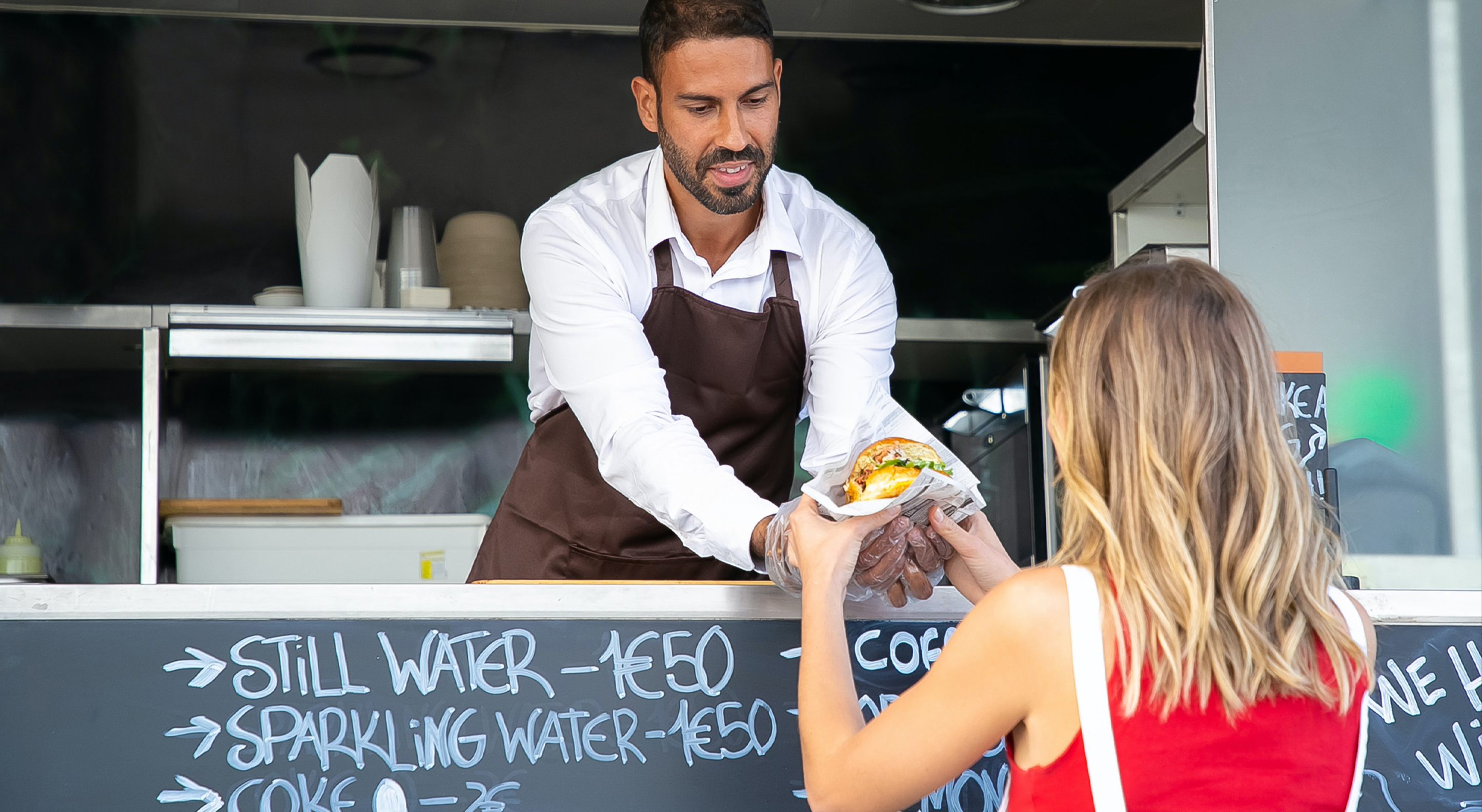 According to reports, there are now 50,000 burger joints across the country. Now, you still want to jump on the bandwagon? Well, if you love competition, then go ahead. As you know, the fast-food industry, particularly mobile kitchens, is highly competitive.
Yes, you may open one even on a budget as there are some ways to do it. And yet, remember that you'll be competing with the more-established national brands that are heavily advertised. Notably, these are under the management of seasoned franchisees having cost-efficient operations.
Truly, there are risks that come with operating any type of business. With all your investments, make sure that everything is planned well so that your cash and efforts will not go to waste.
Factors to Consider

Now, before you think of buying your first burger truck ever, consider this combination of several factors:

Location

In opening a mobile restaurant, the rule of thumb is stay on busy streets especially those closer to tourist spots and places frequented by your target market.

Marketing

An outstanding marketing strategy can affect the way customers will see your brand and will help them decide whether it would be smart to check out your burger truck or not.

Quality

How flavorful your burger tastes can be one of the most important factors that spells success for your joint. As there's stiff competition, you have to think of a hundred tempting ways on how to present your main menu coupled with good cooking. That will set you apart from the rest!

Creativity, hard work and persistence

All those mentioned above plus these traits will undoubtedly catapult you to success in your niche. 
Starting Your Burger Truck

Opening up a mobile burger business is no different from starting a fried chicken or any food enterprise for that matter. Fortunately, if you have half a million dollars to invest initially, go ahead. Yet, experts attest that you can do it for less. Below are what they think are the secrets to starting a burger-on-the-road successfully even when on a budget.
Prepare your business plan.

Do a financial analysis.

Compare independent and franchise ownership.

Market your burger truck using digital and traditional methods.
Your Business Plan

Apparently the core of your business, this comprehensive plan must contain all the data gathered from your market research, down to the last details. With a captivating executive summary, any potential investor or funder will surely not think twice about lending you money to begin your business. As well, include in your business plan the sections for how you're going to manage and market your burger shop.

Your Financial Analysis

Although this portion is part of the business plan, still it would be good to have a specific section for quick access to the investor. Take note – find a financial adviser/agent if you don't know how and to help you out in the aspects of forecasting, cash flow, income-expenditures, and the like. You must likewise be able to get a good grasp of the figures yourself to help you better manage and take care of your enterprise.

Independent Vs Franchise Ownership

Cost-wise, going independent can make you save on costs since there is no professional financial and business-planning advice to pay for. While it would seem highly ambitious to start solo, at the same time, it means extreme hard work – the complicated research, the tedious approval process, actual management and all, because you'd be doing all things by yourself to achieve success.
Contrastingly, buying a franchise seems convenient as the company already has its tried and tested branding and marketing strategies including training. All you need is to prepare your money and abide by their rules in implementing whatever know-how and insights you have gained from them.
Mostly, your business decisions will be geared towards promoting their 'popular reputation' besides the fact that you still have to find ways to rake in those needed revenues. Sadly, should any scandalous event associated with the company crops up, your venture could somehow be affected, indirectly.

Marketing Your Burger Joint Truck

How would you promote your burger store assuming you opt not to buy a franchise but instead go by your own? With a burger shop, your target market would just be presumably between 2 and 4 miles of an area.
So, what could be the best way to reach out to your market? Well, take advantage of your social media network. Post all you can on Facebook, YouTube, etc. Also, using mailers, special promos and coupons could help get the word out and entice people to buy your products. Go digital as well as traditional in advertising your business.

Why a Food Truck?

You must be convinced by now that using a food truck for your burger business can be more cost-effective and beneficial. You may only be needing one assistant and with limited space, no need to purchase tables and chairs. Further, since it's mobile, there are no rentals and utilities to pay. Besides, you can shift locations on days where the most customers can be found.
And speaking of mobile kitchens, you can find a great selection of used food trucks for sale at UsedVending. Visit this page to learn valuable information.