How to Buy a Used Semi Truck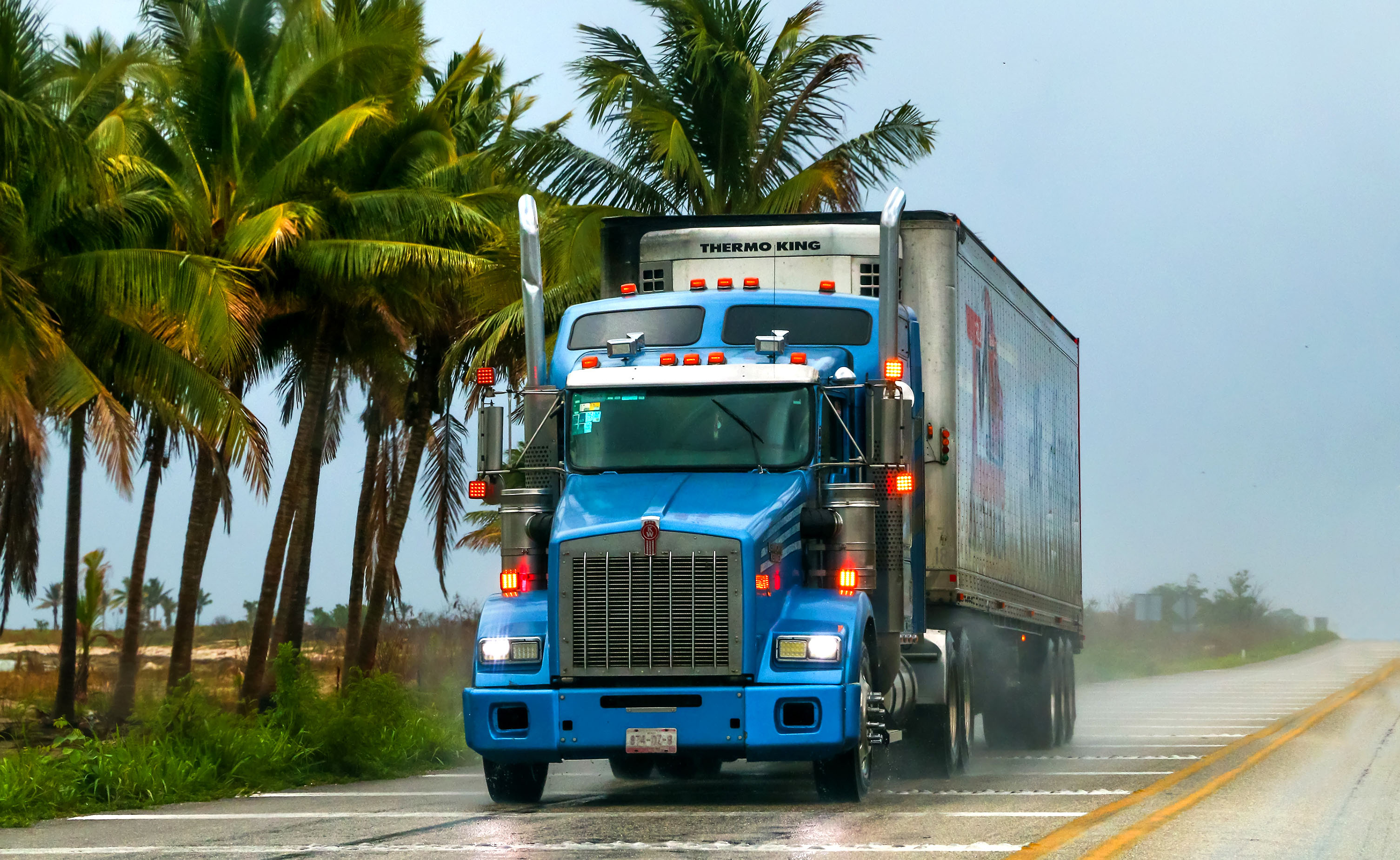 Whether you're buying a semi truck for your own business needs, starting a new hauling business, or expanding your fleet, purchasing a semi truck is going to be one of your big-ticket expenses. With brand new semi trucks bearing an average price tag of $120,000, turning to secondhand semis is a great option to save some serious bucks. 
However, not all used semi trucks are created equal. While used semi trucks cost significantly less, you still want to get the most out of your money with a truck that won't break the bank and won't break down on the road.
How to Plan Your Used Semi Truck Purchase Using a Simple Checklist
That said, with so many options and dealers out there, it's easy to get confused with the sheer amount of information that you need to digest when deciding which secondhand semi to buy. It's best practice to come prepared before shopping for used trucks.
Use the following checklist to rise above all the marketing/sales noise and get the semi that will give you the best value for your money and get the job done at the same time:
Fancier Isn't Always Better
Like a kid in a candy store, it's easy to get drawn to semi trucks that have all the bells and whistles promising the latest and greatest in hauling technology. Naturally, these models will have a higher price tag compared to the more "basic" alternatives.
Resist the temptation to buy used semis just because of these high-end features. Before talking to a seller or a dealership, perform your due diligence by mapping out your needs and the corresponding technical specification/s that will satisfy those needs. You can also create an initial shortlist of truck models that meet your requirements and the price range for each. 
Likewise, set a budget and stick to it. It might be useful to bring your finance manager or budget officer with you (if you have one) to serve as the voice of reason and make sure that you don't go beyond the predetermined budget.
Bring a Vehicle Inspection Checklist
There's no shortage of horror stories about second hand vehicles breaking down. For hauling a hauling or trucking business, this equates to unplanned roadside repair expenses and loss of revenue due to downtime.
Performing a thorough inspection is a must and should be done thoroughly, leaving no stone left unturned. Among all the items in this checklist, this is the process where you should spend the most time on.
Your inspection checklist could be as long as you want (without sacrificing efficiency), however, if you're looking for a guide to help you create your own, below are the things that should comprise the bare minimum used semi truck inspection checklist:
Truck maintenance history.

Pay attention to regular preventative maintenance that was done to keep a high-level of vehicle integrity. Take note of recurring problem areas and instances of roadside vehicle breakdowns.

Inspection and compliance records.

As you may already know, the trucking industry is a highly-regulated one. It's important to review past inspection reports and recognize potential compliance issues. You can use this later on when you're negotiating with the seller/dealer.

Accident history (if any).

If the truck you're eyeing belongs to a well-managed fleet, there should be a log of all accidents that a semi truck has been involved in. Basic details should include the type of accident, the vehicle's damages, and the repairs done. If a seller/dealer can't provide you with an accident history, you can get in touch with the local authorities to get the records yourself.

Vehicle mileage.

Similar to everyday personal vehicles, semi trucks will start showing more issues when a certain mileage is used. You may even chance upon a used semi truck that still has a warranty because it's still within the covered mileage. Come pre-prepared with a close-to-accurate estimate of the route that the truck you're going to buy will be in to help you calculate how much mileage you need.

Physical and mechanical condition.

It's a given that secondhand semis will show signs of wear and tear. However, there are red flags that should signal you from walking away from a truck. Excessive rust, destroyed flooring, extensively damaged window seals, malfunctioning lights, and poor tire conditions are usually indicative that the truck wasn't well-maintained. 
Your in-house mechanic should be the best person to help you in doing a thorough inspection. If you don't have an in-house mechanic, talk to your local mechanic where you usually have your trucks repaired to help you with the process.
Consider Future Repair Costs and Future-Proofing Compatibility
The purchase cost of a used semi truck is arguably the biggest financial consideration when choosing a unit to buy, but you shouldn't neglect the future repair costs — short-term, medium-term, and long-term — that you will incur in the upkeep of the vehicle. 
Ask yourself, "would it be more cost-efficient to spend slightly more today and save on repair costs in the future?" Remember, unplanned roadside breakdowns cost higher in terms of repair and loss revenue, so it's important to plan out ahead to anticipate future repair costs.
Further, it's wise to take into consideration whether you can future-proof the vehicle or not. For instance, telematics will soon be a requirement among trucks. Make sure that the secondhand semi truck you're buying can be fitted with new technology for compliance.
Wrapping It Up: Benefit from the Services of a Used Trucks Broker
Buying a used semi truck can be a daunting process, especially if you don't know where to start and what to look for. Since you will be mostly talking directly to owner-operators, you don't get the same expertise that you would get from a dealership when buying a brand new unit.
This is where a used truck broker like UsedVending can help. With a team of experts that balances the interests of both the sellers and the buyers, we can help you find the most suitable used semi trucks based on your budget, needs (immediate and future), and unique business requirements.