How to Choose the Best Seat Cover for Your Semi Truck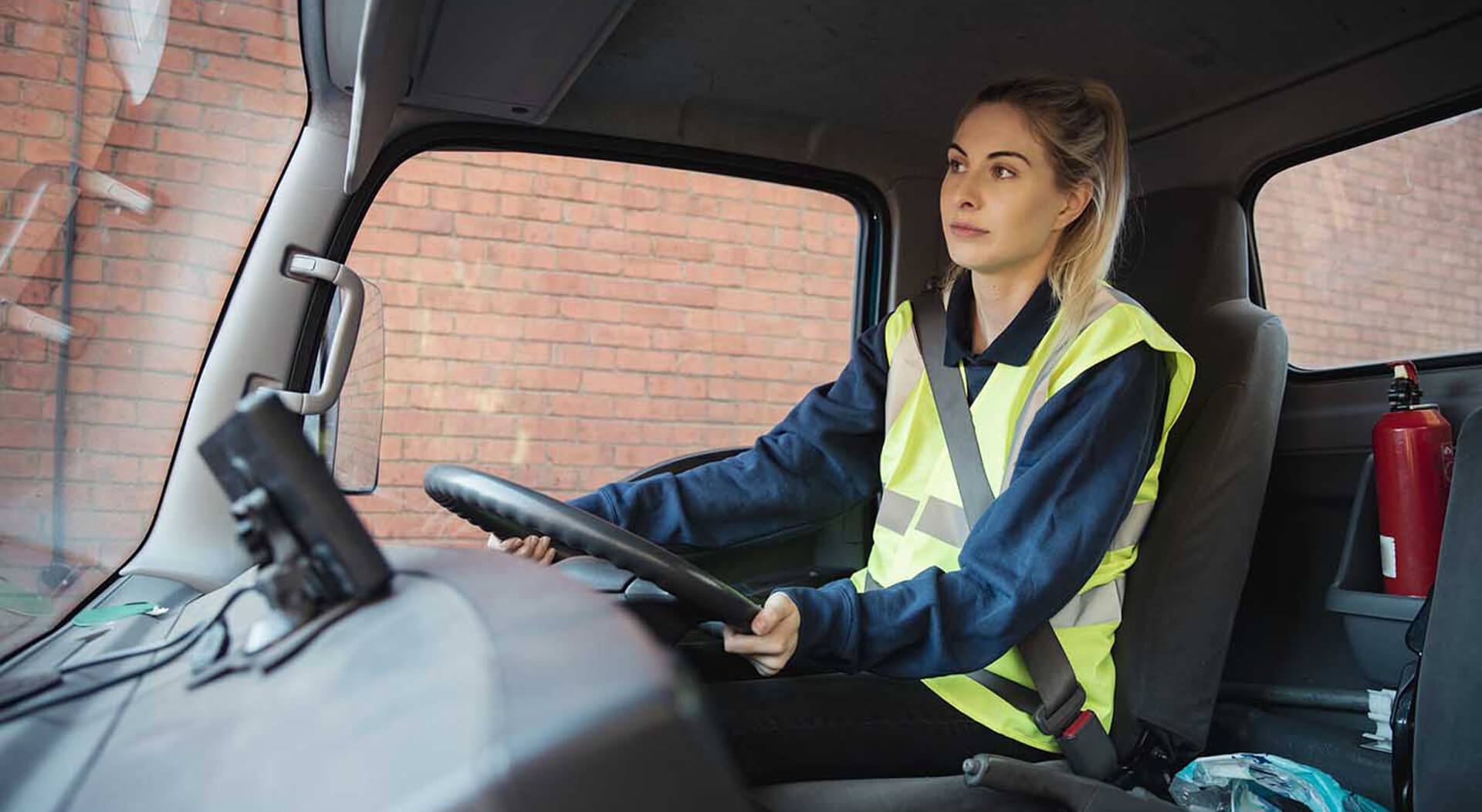 Most truck drivers spend 60 to 70 hours every week sitting behind their truck's wheels. Even though they are not allowed to drive 14 hours straight, they typically end up driving for 11 hours a day. This is harsh for their body. Body aches, muscle pains, soft tissue injuries, and sprains can pull a truck driver out of work. 1 out of 5 drivers suffers back or neck injuries. The main reason for this statistic is the lack of enough support on their truck seats. The best way to support truckers while driving their semi truck is to invest in a comfortable and nurturing seat cover. It doesn't only promote truck driver's health but protects the truck, too. Here's how to choose the best seat cover for your semi truck.
The Benefits of a Seat Cover for Trucks

To endure long work shifts, a seat cover helps semi-truck drivers stay comfortable. Beyond this obvious reason, here are the most common benefits of a seat cover for trucks.  

Customizable

A semi-truck seat cover comes in various colors, fabrics, and patterns. This means that a truck driver can choose the best one that suits his needs. He can customize the color according to his mood. He can choose the most comfortable fabric that can make him convenient on long trips. He can also maximize the support it gives by choosing patterns that are somewhat ergonomics.

Durable

Typically, a semi-truck seat cover is dirt-resistant and stain-resistant. They can handle just about anything – from greases, liquids, to the sun's heat. They are durable enough to protect a truck seat.

Easy to maintain

A semi-truck seat cover can be quickly taken out and washed in a machine. You will not need major interior detailing in case there's a soil or spill on the truck seat. 

Helps keep a semi-truck's resale value high

Another obvious benefit to investing in a good truck seat cover is to keep your truck's resale value high. It protects the interior of your truck seat and keeps them fresh. This makes the truck highly desirable for buyers in case you are going to sell it.
How to Choose the Best Seat Cover for Your Semi-Truck 

There are so many variants of the semi-truck seat cover to choose from. This makes choosing the right seat cover for your semi-truck a tough decision. To ease the stress, here are some tips on how to choose the best seat cover for your semi-truck. 

Choose the right material

The seat cover of a semi-truck comes in different materials. The most popular kinds are:
Canvas

is a tightly woven cotton fabric. They are perfect for truck drivers who bring along their pets. It is easy to clean them either through hand or machine washing.

Cordura

is a type of heavy ballistic nylon. They are highly resistant to tear and very tensile. This makes them ideal for rugged driving.

Leather

offers luxury comfort to semi-truck drivers. Its soft and supple nature can give the inside of a truck a fresh smell for several months. Leather seat covers are commonly custom-made and add up to the resale value of a semi-truck. 

Leatherette

is some sort of plastic or vinyl that is less finicky than leather. They are waterproof but less porous than leather. Semi-truck drivers who love leather can opt for this cheaper alternative.

Microsuede

is a recyclable man-made polyester. It has a classy look and is water-resistant. It is also one of the best materials to protect your semi-truck's interior.

Neoprene

is a waterproof material where wetsuits are made. They are durable and flexible to different temperatures be it sun or snow.

Saddle Blanket

is a heavy-duty tweed with a coarse weave. This is a great option for semi-truck drivers who are fond of cattle and cowboy themes.
Decide whether to buy a customized or universal semi-truck seat cover

You can also opt to choose to buy a customized or universal semi-truck seat cover. Universal seat covers are typically cheap. There's no wait time to get them and you can use them in other trucks as needed. Customized seat covers, on the other hand, may be very expensive. Yet, they provide a great fit for your semi-truck seats. You can choose the top-quality material to use. You can also enhance its comfort and safety features. What's better about customized seat covers is that you can include a matching cover for your armrest and headrest.

Determine the type of seat cover you need for your semi-truck

Ordering a seat cover for your semi-truck is not like ordering lunch from McDonald's. If you get the wrong style, then it will not work for you. There are two common types of seat covers available for semi-trucks. These are the bench and bucket seat covers. Bench seat covers are not very popular. But they are common if the truck has a back or rear seat. While bucket seats are the most common type of semi truck seats since the '90s. Your semi-truck will surely need a bucket seat cover if the middle of your truck seat has a seat belt and padded place for passengers.

Source out before buying

Before buying a seat cover for your semi-truck, it is best to do research first. Talk to your colleagues, co-truckers, family, and friends. Ask them about their experiences and where they bought their seat covers. It never hurts seeking advice from somebody else. You can also search for available semi-truck seat covers online. By browsing the details, features, and pricing, you will have a better idea of the best seat cover for your semi-truck. 
Truck driving is one of the most exhausting jobs in the world. Good thing, you can do something about it. Make your truck seat more convenient by finding the best truck seat covers as mentioned above. Add some music to your everyday journey – check out the Best Audio Speakers for Your Semi Truck here. Make your sleeper berth more comfortable – here's How to Sleep Better in a Sleeper Truck. Get an air conditioner unit – here are some of the Best Air Conditioner Units you can find in the market. And most of all, always follow a Maintenance Checklist to Prevent Downtime and Repairs, the greatest headache to any trucker.