How to Start a Mobile Car Wash and Detailing Business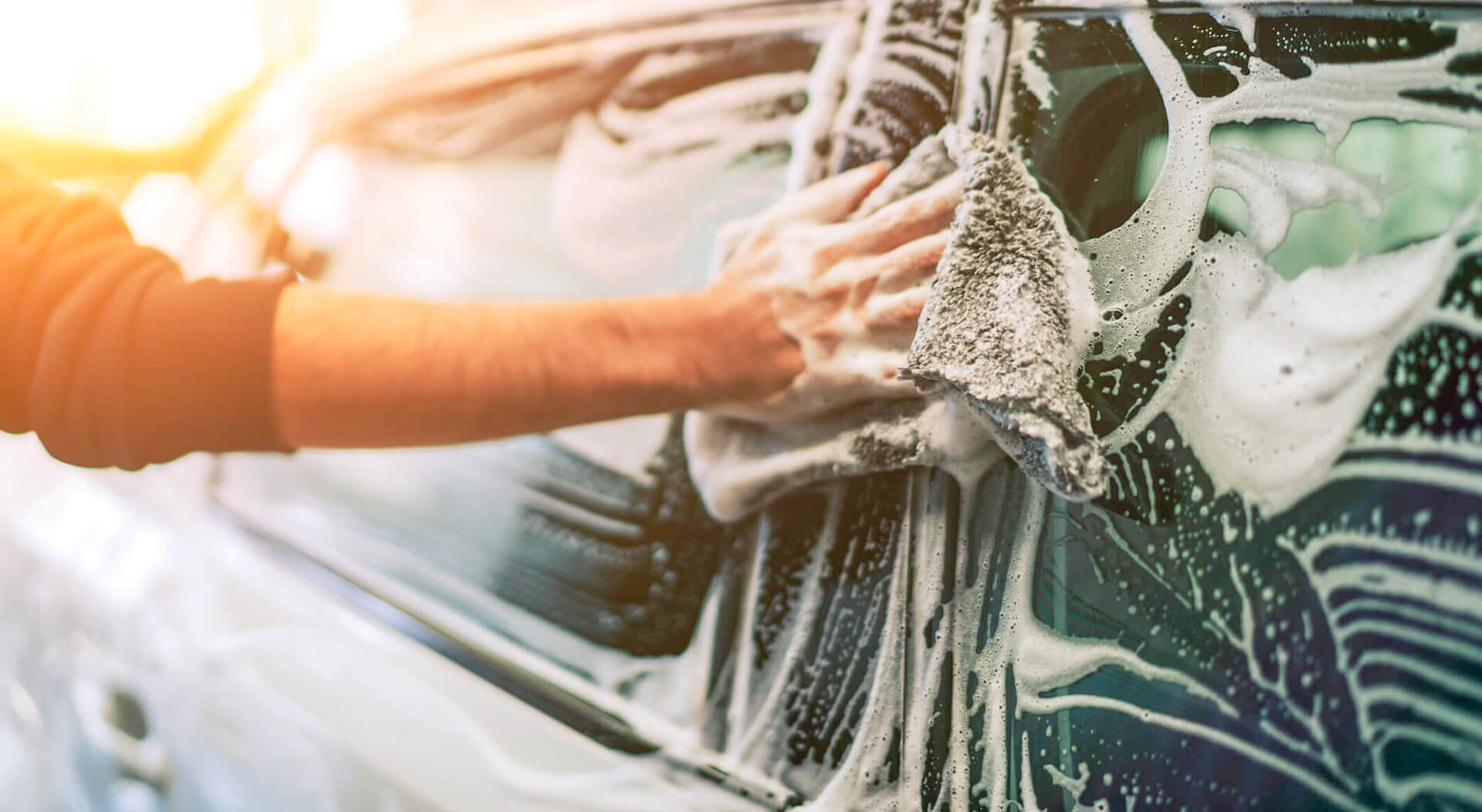 A car wash and detailing business can be very profitable. According to Ibis World, its market size, measured by revenue, for 2021 is around $11.5 billion. It's also expected to grow at 5.3%. Most Americans have their car washed once or twice a month. This makes it easier to upsell interior detailing services among car owners. It can make a car that has not been washed for a month look really clean and fresh. However, a car wash and detailing business may need more licenses, permits, and startup capital. 
But there is another smart alternative. Starting a car wash shop on wheels is much cheaper and simpler. Below are some tips on how to start a mobile car wash and detailing business.
Benefits of a Mobile Car Wash 

A mobile car wash is an innovative business of bringing such services right into your preferred location. They are taking the vehicle industry by storm. But since this type of business is relatively new, many entrepreneurs are skeptical and wary of starting such a business. To remove the doubt, here are the most common benefits of a mobile car wash business. 

Affordability

The average price of a basic mobile car wash ranges from $20 to $50. The average price of an exterior wash ranges from $20 to $50. If such a service is done using steam or waterless products, the average price may go beyond $50. This is because car detailers charge a premium fee on a waterless car wash. There is also extra pay for big cars like SUVs of around $10 and $20. Most mobile car wash businesses offer classic add-ons. These may include:
Leather conditioning between $20 or $30.

Pet hair removal at approximately $30 and up. 

Plastic dressing inside & out between $20 and $40.

Tire dressing between $10 and $20.

Water spots removal between $50 to $80. 

Other mobile car wash businesses also offer group discounts. If you get 10 car washes at a time, they can charge as low as $25 per car for a full serve car wash service and $15 per car for an exterior wash. Neighbors in a certain community or colleagues in a certain company can take advantage of these group discounts. 

Convenience

Busy car owners no longer need to spend time driving up their car to a car wash shop. A mobile car wash provider can travel to your specified location to bring the services to you. So, you can use your time to work in the office or at home while they are cleaning your car within the premises.

Flexibility in Schedule

By availing the services of a mobile car wash, you can choose the best time that suits your needs. Most mobile car wash services offer a flexible schedule while you are babysitting, doing household chores, or working in the office.
How to Start a Mobile Car Wash Business

You can start a mobile car wash and auto mobile detailing business with a little upfront cash. You can charge the client a flat rate or per hour giving the ability to grow the demands for your services. Here's what you need to know to start the business.
You will need the following equipment to perform the services:

SUV or a Truck

An SUV or a truck is ideal for carrying the car wash and detailing tools to the specified location of your clients. The larger the vehicle, the more room you have for employees who will perform the car cleaning services.

Buffers

Buffers are soft foams or rugs used to apply polish or wax on the exterior of a vehicle. They provide more shine on the car exterior making it look cleaner. Most mobile car wash shops charge extra for car buffering.

Cleaning Supplies

Cleaning supplies for a mobile car wash business includes: 
Brushes, Sponges, and Towels

Car Wash Soap

Car Wax or Polish

Carpet Cleaner

Glass Cleaner

Interior Detailer

Leather Conditioner

Tire Shine

Wheel Cleaner
Extension Cords

Extension cords are also needed to power up any cleaning tool that needs electricity. If the electric sockets are located at a distance from the wash area, these extension cords can be a handy source of power once plugged in an electric socket.

Power Washers

Power washers make it easy to remove tough dirt and mud-encrusted on the car. They are very handy and powerful in cleaning the exterior of a car. The price of power washers can range from $300 to $1000.

Vacuum Cleaners

Vacuum cleaners are needed to clean the interior of the car. They are a great tool for removing debris, dirt, and pet hairs inside the car. A mobile car wash and detailing business should buy portable vacuum cleaners with a different attachment. They can make maneuverability inside the vehicle easier.

Water Hoses

Water hoses direct water from a source to the vehicle. You should consider purchasing them in multiple diameters and lengths. Long water hoses are especially needed when the water source is far away from the car wash area.

Water Hose Attachments

Water hose attachments are also needed to easily control the flow of water. They come in different kinds but what is important is their ability to turn the water on and off while washing the car.
It is important for the owners of a mobile car wash business to learn the basics of car cleaning and auto mobile detailing. You can search for how-to materials and videos online for a start. The right techniques to cleaning a car are extremely vital to the success of your business. First, they can help you avoid damaging your client's car and paying for the damages. Second, your knowledge builds your credibility as a reputable car wash and detailing expert.
A business plan for your mobile car wash and detailing business can guide you in managing your income and expenses. It also outlines what you will need to do to market your services. Today, having a business website and social media account gives a better edge. Most people search for services online. Having a website and social media pages increases the chance that your car wash and detailing services get discovered. There are also other ways to promote your business. These are:
Business Cards

Craigslist

Direct Mail

Flyers

Word of Mouth

Yard Signs

More and more entrepreneurs are venturing into the mobile business industry. To make people notice you and stand out from the rest, you have to differentiate your business. At first, you can offer discounted rates to build a list of regular customers. You can also mix and match services to offer discounts based on service packages. In the end, what matters is the quality of services you provide and the passion to give clients the best services.
Ready to start your own business? Find the perfect mobile truck from UsedVending. You might also want to discover other mobile business ideas that do not sell food. There are tons of opportunities out there and the best time to grab one is now!