Concession Trailers vs Food Trucks – What's the Difference?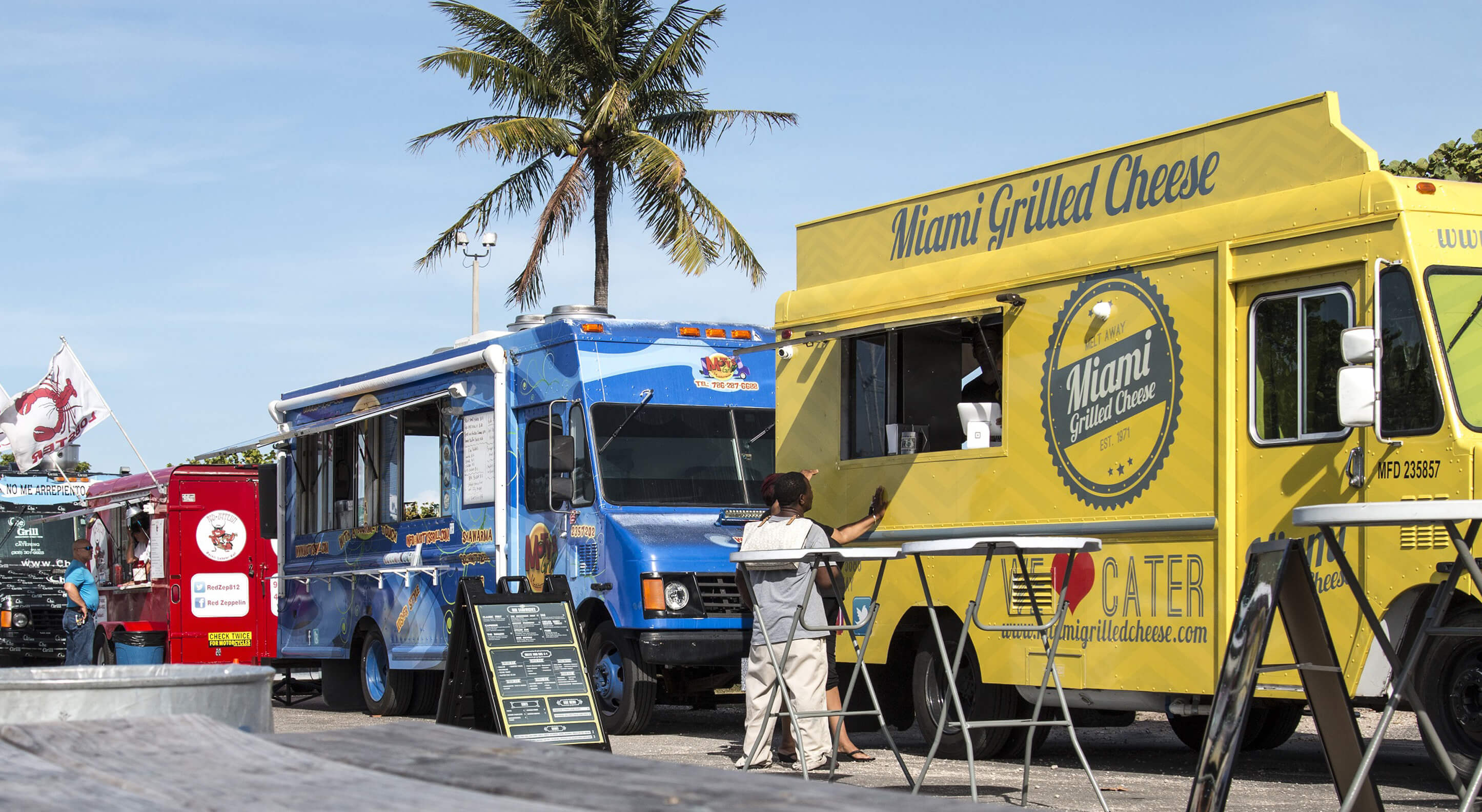 ---
Having a rumbling tummy down the streets? There's nothing to worry about as there are lots of mobile food services around. Food trailers and food trucks serve gourmet foods more economical than brick-and-mortar restaurants. You can eat without the need for a table reservation. You can even have a quick car stop to bring their delicacies at home. The current market revenue of the mobile food industry is $1 billion. Its annual growth rate is 7%. They're much more affordable than brick-and-mortar restaurants with a startup cost of $250,000 to $500,000. The average startup cost of a food truck is $75,000 to $200,000. While that of a concession trailer is $25,000 to $100,000. Let's have a comparison between concession trailers versus food trucks.
What are Concession Trailers?

Concession trailers are stalls, stand-alone kiosks, or stands that sell beverages and foods. They're commonly seen on car shows, carnivals, events, fairs, and festivals. You can buy a new or old trailer and convert it into a mobile food concession. Or you can get an enclosed cargo to build your food trailer. Concession trailers differ in sizes depending on the number of menus they're offering. 
Among the most popular are:
Bar Trailers

BBQ Trailers

Brick Oven Pizza

Coffee Trailers

Dessert Trailers

Donut Trailers

Pizza Trailers

Pretzel Trailers

Smoker Trailers

Trolleys

Concession trailers are larger than food carts. They are big enough to accommodate two or three workers. They can be 8 to 53 feet long and 7 to 8.5 feet wide. They are towed by a vehicle on a particular location or venue.

What are Food Trucks?

Food trucks are motorized vehicles equipped with a kitchen, commonly 10 to 26 feet long and 7 feet wide. They are wheeled restaurants serving beverages and foods along with busy markets or streets. They can also be found at carnivals, events, fairs, festivals, and parks. It's because food trucks are incorporated into the vehicle itself. This makes it easier to move them from one place to another. Food trucks have evolved from selling typical burgers and hotdogs to offering gourmet foods. Nowadays, they are known as the key to reviving the restaurant industry.
Today, the most popular food truck items are:
Bahn Mi

Burrito

Curry Dishes

Dhal Soup

Falafels

Pad Thai Noodles

Pho Noodles

Shiro

Sushi

Tacos

But you can also check out the most profitable food truck menu ideas.

Pros and Cons of Concession Trailers

Concession trailers have lower maintenance and startup costs. They can cater to large venues because they are more spacious. Just like brick-and-mortar restaurants, concession trailers can offer a full menu. A concession trailer is a kitchen that can be towed by any weight compatible vehicle. The business doesn't need to stop in case there's a need for vehicle maintenance. They can also be converted as a primary during a building renovation or as a secondary kitchen to expand a building space.
On the other hand, concession trailers require a powerful vehicle to tow it to its vending location or venue. This means limited mobility as they need to attach the trailer and wait for an available vehicle to move it. They're also hard to pack and set up because most of the equipment isn't attached to the trailer walls. You have to carefully box or pile them one by one. Because of its large size, concession trailers have limited parking locations. It's also difficult to maneuver and move them on smaller roads and streets.

Pros and Cons of Food Trucks

Food trucks are wheeled kitchens, so they don't need to be towed. It makes them mobile enough to move from one location to another. They're easier to clean and set up. They easily fit most parking and streets. The versatility of a food truck's space also allows it to experiment with a different menu. As such, food trucks are more popular for specialty foods. And because food trucks are a combination of a kitchen and vehicle, they have higher resale value.
Food trucks have higher startup and maintenance costs. This is because you have to buy the kitchen trailer and vehicle altogether. Their insurance can be higher as there's a separate need for insurance of the business and the vehicle. The maintenance cost is also higher because of the engine and transmission of the food truck. When the engine breaks and needs repair, it also means downtime in a food truck operation.  Last, food trucks have limited kitchen space resulting in limited menu offerings and staff.
Concession Trailers Versus Food Trucks

Both the concession trailer and food truck serve their designs and purposes. Here's some comparison between the two:
Food trucks can have more operation downtime than concession trailers. It's because the kitchen in a food truck is part of the vehicle. They also have higher insurance, maintenance, and startup costs than concession trailers.

Food trucks are easier to move than concession trailers. Being a kitchen and vehicle in one, they can move quickly from one location to another. It's also easier to clean and set them up because concession trailers have lots of equipment unattached to the trailer. 

Although concession trailers have larger space, it's hard for them to navigate on narrow streets and parking areas.

In general, food trucks are ideal as pop up kitchens on busy streets. Concession trailers, on the other hand, are perfect for long term space lease and large events catering.
Planning on starting your own mobile business? Then this is the sign you've been waiting for! But if you're worrying about your budget, let UsedVending solve that for you. We have a wide selection of America's most affordable concession food trailers, food trucks, and mobile business vehicles. 
You can start your own mobile bakery, mobile hair salon, mobile flower shop, mobile restaurant and so on. Visit usedvending.com to find more inspiring ideas.