Are Semi Trucks Allowed on Residential Streets?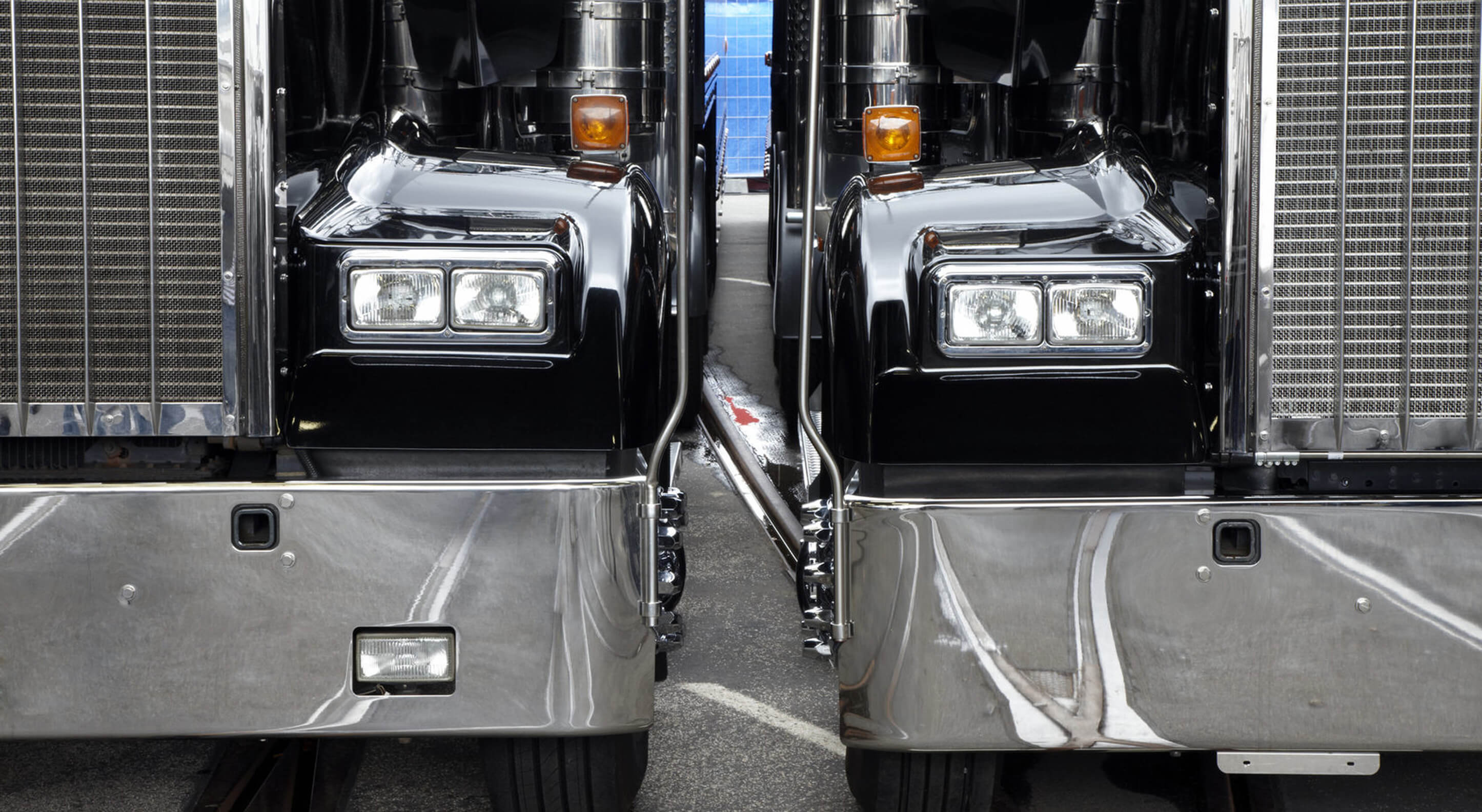 ---
Semi trucks are termed as the king of the road. It's because they're large and powerful. Most motorists dread traveling on the road beside them. They commonly worry about encountering an accident with such a huge vehicle. Yet, the American economy depends largely on semi-trucks. From your breakfast cereals to the gas on your neighborhood station, they make it possible to bring goods and services to your homes. There are times when a semi-truck needs to travel on residential streets. But because of their dimensions, they are subjected to road restrictions. Let's check if semi-trucks are allowed in residential streets.
What are Semi-Trucks?

Semi-trucks are a combination of a tractor unit and one or more units of trailer boxes. The trailer is attached to the tractor using a hitch. This is a fifth-wheel coupling that allows the tractor to support the weight of the trailer. The term semi becomes identified with a semi-truck because the tractor unit is relatively short. It only has enough space for the driver's cab and the engine. The extra space is designed to carry long trailers. These long trailers are ideal to haul a large amount of freight. 
Most semi-trucks have a dimension of around 48 to 72 feet long, 8.5 feet wide, and 13.5 feet high. The average weight of a semi-truck engine is 3,000 pounds. But they can tow a load of 10,000 to 80,000 pounds. The first semi-truck was engineered to transport cars from the dealer to the buyer's garage in 1896. As time progressed, they were used to transport other goods and materials across the country. As of 2016, there are 2.6 million semi-trucks in the United States.

Types of Semi-Trucks

Semi-trucks vary depending on their purpose for hauling. The design largely depends on the type of goods and materials they will carry. This goes together considering the job site or road condition where they will travel. Below are 7 common types of semi-trucks that we see on the roads.
Box trucks

for moving furniture, home appliances, and household goods.

Car haulers to transport small and medium-size vehicles like cars and pickups.

Dry vans to haul large quantities of dry goods like building materials, chemicals, and food.

Flatbeds

have no roof or sides to allow heavy and oversized materials.

Tankers carrying gases and oil products in bulk.

Tractors for pulling heavy equipment and machinery.

Water trailers to transport a high volume of water needed for human consumption, mining, and sports events.
Laws Governing Semi-Trucks

The United States federal and local government work side by side to regulate commercial driving and the trucking industry. Federal rules are administered by the Federal Motor Carrier Safety Administration (FMCSA). It's a division of the transportation department in the land. Their main goal is the safety of road travels across the country. The FMCSA sets dimensions and limits for semi-trucks. Along the highways, the allowable semi-truck length is 48 to 65 feet. While the allowable semi-truck width is 8.5 feet. There are no specific restrictions when it comes to the allowable semi-truck height. For load weights, the limit is set at 80,000 pounds.
Every local government within the U.S. also sets limits on the dimensions of semi-trucks allowed in their jurisdictions. The restriction generally applies to a semi-truck's access to the bridge, city street, country road, overpass, and the residential street of the particular state. Although semi-truck drivers still need to be aware of ordinances enforced in a specific location. These ordinances may either come from home associations or municipalities. 
Check out this article on the allowable Semi-Trailer Dimensions and Laws per state.

Are Semi-Trucks Allowed in Residential Streets?

Semi-trucks travel an average of 45,000 to 100,000 miles every year. There are times when they need to travel within residential streets. Generally, semi-trucks are allowed in residential streets as long as they meet the dimension limits set by the local government of a certain state. But they won't be allowed to park from 10:00 PM until 6:00 AM. There may also be times when communities may enforce ordinances restricting them. Semi-trucks' engines are noisier than ordinary vehicles. They can disturb sleeping residents. Their large sizes can block driveways or slow the traffic down. These are some factors why they may not be allowed in a neighborhood.
Curious about how to make a living with trucks? You can read some of our published articles about how day cab owners make money and if starting a dump truck business is worth it. You might also want to check some of the most profitable food truck ideas here.
To support small businesses, UsedVending offers a list of amazing semi trucks and mobile food trucks in America. You can choose from our selection of day cab semis, sleeper cabs, dump trucks, semi trailers and many more.