Day Cab Truck vs Sleeper Truck – What's the Difference?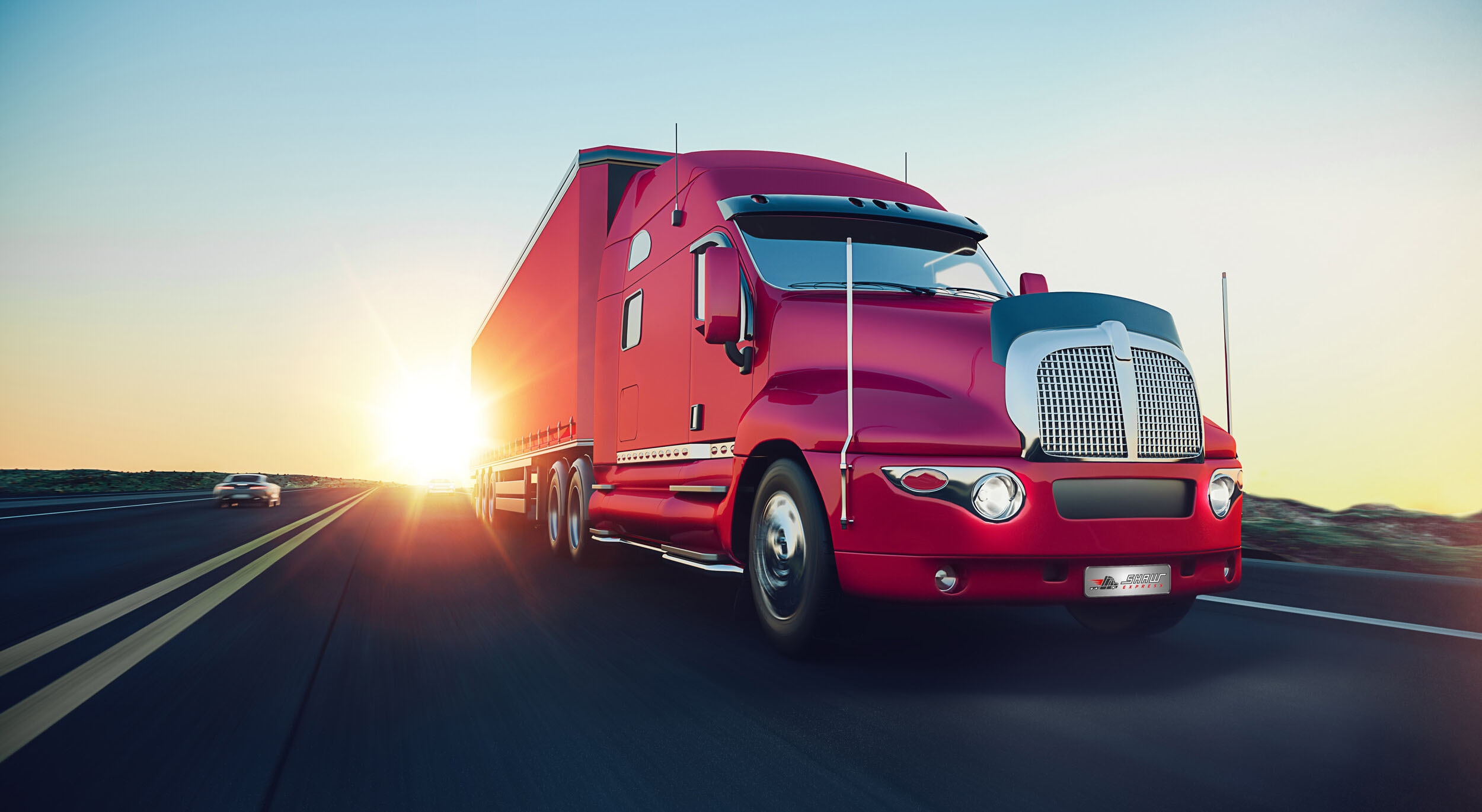 ---
America's trucking business is the leading transporter of goods from one point to another. It's considered a pillar in the American economy. Almost every industry relies on trucking. So, there's a huge opportunity to invest in trucking. But there are many types of trucks serving different purposes. The most common are day cab trucks and sleeper trucks. It's wise to know what's the difference between a day cab and a sleeper truck to know the best type that could help your business. Here's a comparison.
Day Cab vs Sleeper 

Day cab and sleeper trucks are both types of semi-trucks. The main difference between a day cab and a sleeper is that a day cab truck is designed for short-haul services, while a sleeper truck is ideal for long-haul trucking since it has a sleeping cabin on the back for resting.
Nevertheless, they're both used to deliver heavy products. Their engines are six times bigger than normal cars. This means that both the day cab and sleeper truck can serve you for a long time. You can think of replacing them after one million mileage. The common dimensions of day cab and sleeper trucks are 72 feet long, 8.5 feet wide, and 13.5 feet high. They also have a high towing capacity because they can weigh up to 80,000 pounds. This is why day cab and sleeper trucks are ideal for transporting massive loads.
What are Day Cab Trucks?

A day cab truck is a type of truck without a sleeping cabin on the back. They only have a single compartment on the engine of the truck. Another difference they have with a sleeper truck is not having a rear window. So, a day cab truck driver needs to use the side mirrors when backing. 
A day cab truck is designed for transporting goods and materials in short journeys. Day cab truck drivers typically don't need to sleep on it because the trip isn't overnight. So, the lack of a sleeper cabin means that it's not needed on the vehicle. They are also known as cab-overs or trucks without sleepers.
What are Sleeper Trucks?

A sleeper truck is a type of semi-truck with an attached compartment at the back of the driver cab. This is called a sleeping berth designed for resting or sleeping. Sleepers were originally designed for trains traveling overnight in the 1950s. In 1967, the U.S. Department of Transportation (DOT) enforced limits on the driving hours for truck drivers. As such, truck manufacturers came up with a sleeper truck design.
A sleeper truck models a separate area in the truck's cabin for the driver to rest or sleep. With such a semi-truck model, there's no need for drivers to pay for a hotel or motel room. This also makes sleeper trucks ideal to transport goods on different states or longer trips that can take days. Some sleeper trucks also include a bathroom, closet, fridge, kitchen, and storage compartments. These are where truckers can keep clothes, foods, and utensils. 
Advantages and Disadvantages of Day Cab Trucks

Day cab trucks are commonly good to use than sleeper trucks. It's because they offer basic features. 
They have better fuel efficiency than sleeper trucks. Their chassis is lighter and needs less fuel to operate. They can carry heavier cargoes allowing more cargo on trips.  They are easier to maneuver in tight areas, so they're ideal for inner-city facilities. Drivers can sleep in a day cab truck. But it's uncomfortable. They're even termed as a "doghouse." It's because the day cab truck cabin sits on top of the engine. To get enough clearance, you have to raise a part of the cabin's interior.
Advantages and Disadvantages of Sleeper Trucks

Although bigger, sleeper trucks attract drivers because of the comforts they offer. They are best for long hauls that would take days or weeks of travel. Sleeper trucks don't only have basic features. They've got cooking devices, cooling options, driving accessories, device charging, and lighting options. 
The good thing about them is that they're easier to load and unload because the trailer is detachable. When it comes to backing, they're better than day cab trucks because they have a rear window. 
The downside of sleeper trucks compared to day cab trucks is that they consume more fuel.  There are also some environmental issues connected to them. Idling sleeper trucks, when the driver is taking a break, expel too much smoke polluting the air. It's also a challenge using them on narrow roads compared to day cab trucks.
Which is Better?

Both a day cab and sleeper truck can be a good investment. Which is better comes down to the type of business you'll engage. 
For transporting goods in inner cities, a day cab truck works best. It's easier to use in congested roads and is more agile. It's also an ideal choice if drivers don't commonly travel overnight. Such a type of semi-truck also has a lower fuel and maintenance cost.
However, if the business needs a truck that spends days, weeks, or months on the road, a sleeper truck is best. It's more comfortable for long haul drivers and smoother to run across states. Even though it uses more fuel than a day cab truck, the pay for a long-haul run is much higher. 
Thinking about starting your own trucking business? UsedVending has a wide selection of new and used semi trucks, including day cab semis, sleeper cabs, dump trucks, semi trailers and many, many more! 
We are adding new trucks to our listings and every day. You can bookmark our website to check our daily updates.