6 Easy Soup Recipes to Warm Your Customers in the Coldest Time of the Year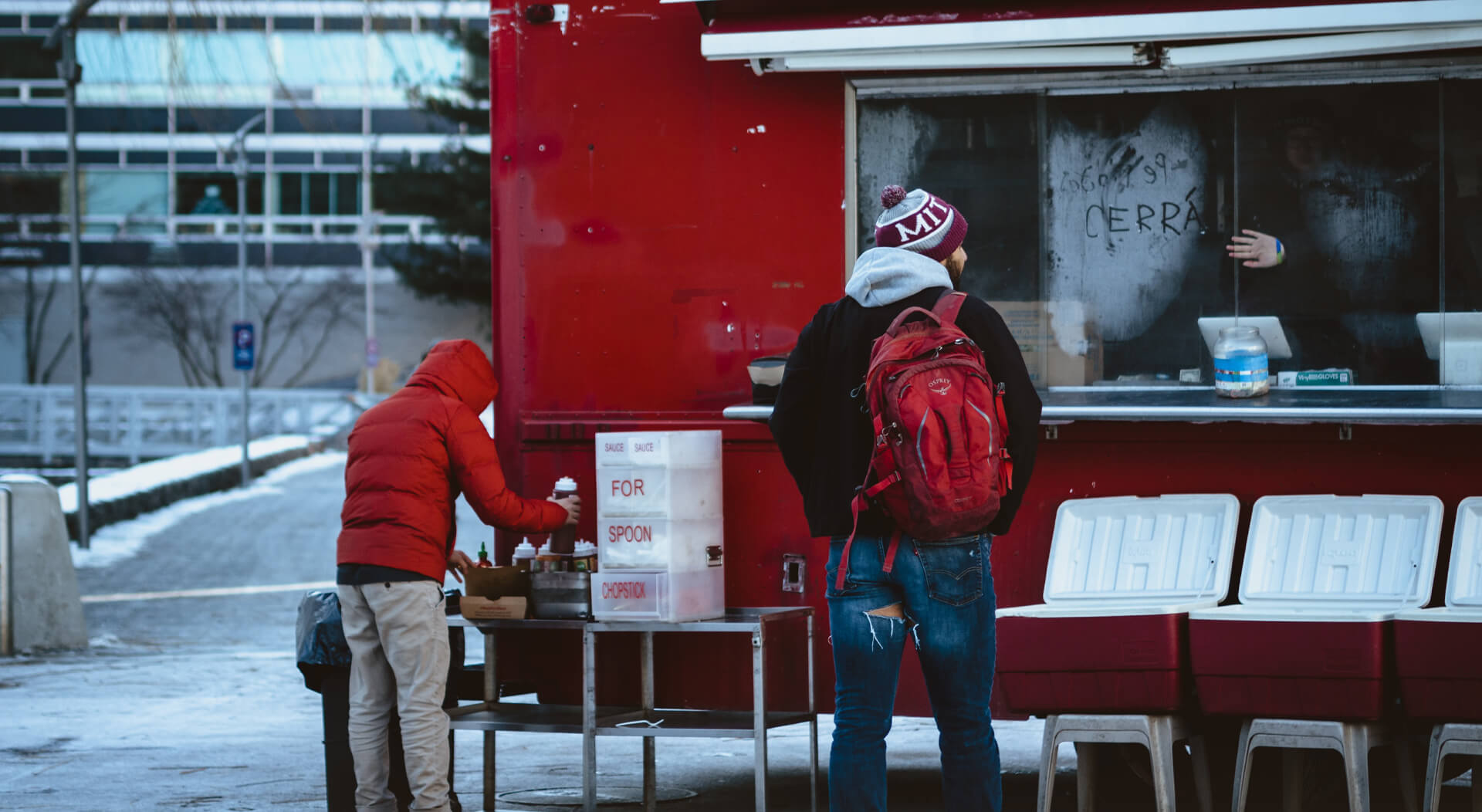 There's no surprise that food truck owners will regularly look for different ways to increase their profits, often by getting customers to spend just a little more whenever they visit. If you've been in that situation before, you know that different attempts will meet with varying levels of success. However, one surefire way to earn a little more per customer is to add soup to your menu, or else promote it more if you already serve soup.
In contrast to seasonal changes to your menu, you can offer soups throughout the year and they'll do pretty well. They tend to be more popular during colder months, however, because people will be looking for ways to warm themselves up. Soup not only does that, but serves as a quick but hearty source of fuel, too. That said, what are some simple recipes you should consider?
6 Easy Soup Recipes for Winter
Chicken Soup

One of the most basic soups anyone can make, chicken soup is nonetheless a delicious and savory choice. Made with onion, celery, carrots and shredded chicken in chicken broth, it's a quick and nutritious appetizer or meal that can be made in 30 minutes or less. 
If your food truck specializes in rice dishes, you can offer chicken and rice soup instead. A food truck serving Italian cuisine won't go wrong with Italian wedding soup. All it would need is some mini meatballs, a rind of Parmesan cheese, some orzo and torn up escarole. Need more of an Asian flavor? Add peeled ginger and sliced scallions along with soy sauce and a drizzle of sesame oil.

Butternut Squash Soup

This is a thicker kind of soup, making it a more filling option. Onions, diced butternut squash and chicken broth are the main ingredients, and you'll need to puree the soup to make sure it's all blended well. 
Replacing the onion with diced shallots, adding sage leaves, apple cider, nutmeg, and creme fraiche will give you a squash and sage soup, for a slightly more complex flavor. If you're thinking of adding some meat to this dish, replace the butternut squash in the original recipe with parsnips, add creme fraiche, and top with crumbled bacon for a parsnip and bacon soup.

Egg Drop Soup

This is a popular soup in Chinese and Asian restaurants, but even if your food truck doesn't fall into either category, you have nothing to lose by adding it to your menu. It uses similar ingredients as Asian chicken soup, with the addition of beaten eggs that will be slowly poured into the broth as it simmers. 
Potato Chowder

This is another thick soup that's more filling than clear soups, but unlike the butternut squash soup, it doesn't require pureeing. The main ingredients are chopped bacon, leeks, chicken broth, cream, and chopped potatoes. You can add grated sharp cheddar to make a potato cheese chowder instead. Consider offering both versions so customers can pick.
For other kinds of chowder, you can make clam chowder using the same ingredients as in potato chowder but replacing the chicken broth with clam juice and water, and then adding clams. Corn chowder uses the same ingredients as potato chowder, with the addition of shredded corn.

French Onion Soup

Made with beef broth instead of chicken, French onion soup has caramelized onions, thyme, and some cognac and is topped with Gruyere toasts. This may take longer to make because of the caramelized onions, but for customers who have the time and are willing to wait, the taste will be worth it. 

Vegetable Noodle Soup

As the name implies, the main ingredients in this soup are vegetables and noodles, so it's a great way to use any vegetable tops and leftover veggies in your food truck's fridge. Just make a vegetable broth using whatever vegetables you have in stock, then add noodles. You can make it more filling or transform it into a different dish by adding other ingredients like mini meatballs, shredded chicken, or sliced beef.

Why Soup Recipes?

Having the above recipes in mind is all well and good, but what if you haven't decided yet whether to add soup to the menu? There are a few reasons why adding soups is the right way to go. 
First, soup doesn't cost a lot to produce, and in many cases they reuse ingredients that you could already stock in your food truck, so you're not spending more to offer more dishes. Second, soups are very versatile, as you can see from the given recipes, so there's something for everyone and for every food truck, regardless of cuisine. Third, many consumers have expressed interest in healthier food options, and offering soup as a possible side dish is something that health-conscious customers will appreciate.
Once you do decide to add soup to your menu, all that's left is to choose which ones will make the cut. This is an important decision, as picking the ones that don't fit the niche market of your food truck may have a negative effect on your brand. Fortunately, it's not as difficult as it sounds. You just need to do your research on soup recipes from the cuisine you specialize in and then choose the ones that fit best with the rest of your menu.

Thinking of replacing your old truck or setting up a new food venture? Visit our listings here to find food trucks at the best prices!