5 Thanksgiving Ideas You Can Incorporate to Your Food Truck Business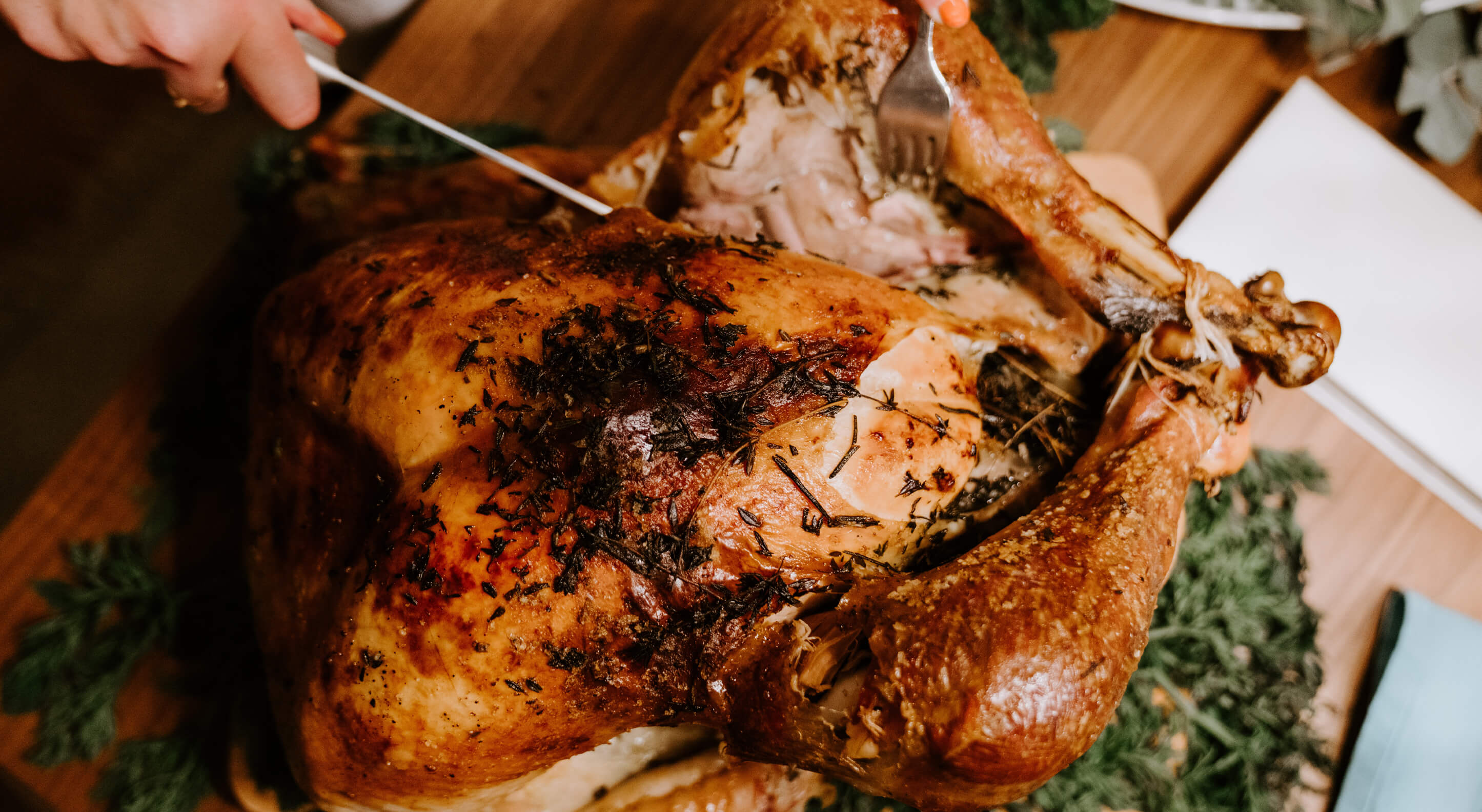 When Thanksgiving comes around, many families may start to feel the press of time, given how Christmas and New Year seem to follow not too long after Thanksgiving weekend. So it's no wonder that many see Thanksgiving as the start of a really hectic time of the year, one that doesn't give people a lot of time to make plans for the coming celebrations. 
With that in mind, food-related businesses often take this time of year to market themselves as a solution to this busy time, helping customers unwind and relax and creating unforgettable holiday memories. Your customers might be thinking more about Black Friday deals and Christmas shopping, but that doesn't mean you won't be able to get their attention throughout November.
If you've already started implementing some holiday ideas for your food truck in your marketing, then you're off to a good start. But how can you tweak those ideas to make them more centered around Thanksgiving and draw in more customers? Here are a few suggestions.
Hold a Contest

In the spirit of Thanksgiving, show customers how much you value their loyalty by hosting an Instagram contest. Come up with a unique hashtag and ask customers to use said hashtag when they share something they're most thankful for. Then keep track of the entries and select a winner, either at random or using a list of criteria you put together at the start of the contest. 
You can make a few changes to this general idea. For instance, you could hold the contest the week of Thanksgiving and have six daily winners of a minor prize and then a grand winner of a more substantial prize. Or hold it all throughout November and have four weekly winners and one grand winner. You could also hold it on a different social media platform, but Instagram is the ideal online "venue". 

Offer a Way to Celebrate "Friendsgiving"

Some people may not be able to celebrate with their birth families, for whatever reason, and instead will be celebrating the holiday with their friends who are practically a second family. Or maybe they're so busy with familial obligations but still want to find a way to spend time with their close friends. If you want to tap into that part of the market, advertise your food truck as a place where they can do just that.
For example, you can offer a Thanksgiving-themed menu that groups of friends can order from, and have a Thanksgiving backdrop in front of which they can take photos. Or you can create a special menu for groups celebrating Friendsgiving.
Get In on Small Business Saturday

American Express launched Small Business Saturday in 2010 as a way to support small, local businesses, encouraging consumers to seek out small businesses the Saturday after Thanksgiving for weekend eats or holiday shopping. 
You can participate and draw in more customers through discounted food and drinks, gift card promotions, and other enticing deals. Don't forget to have your workers promote the event, too, while converting with customers; just remind them not to sound too pushy. You can even go a step further and create your own promotional materials to share on your social media accounts to let customers know they can stop by the weekend of Thanksgiving if they want to support their favorite food truck.  

Make Catering a Possibility

Maybe you have busy customers who just don't have the time to prepare an entire Thanksgiving dinner, or you have certain dishes you offer only on Thanksgiving that are must-haves for your customers. Whatever the case may be, you can use the holiday as a way to help take some of the pressure off customers' shoulders and offer a special Thanksgiving catering menu.
When you put the menu together, you can decide between providing only side dishes or a full meal. Don't forget to include delivery and pickup options, not to mention create different packages depending on the number of dishes, portions, and other factors so you're more likely to be able to cater to your customers' needs.
If you implement this idea, and however you implement it, don't forget about safe food handling; you don't want to accidentally cause people to get sick on Thanksgiving, right? 

Promote Giving Back to the Community

If you've read about the practice of suspended drinks or meals, where a customer pays for a menu item in advance so someone who's struggling financially can enjoy a freshly cooked meal or refreshing drink. Your food truck could be the first one to implement such a practice. Or you could have a promotion where you donate a portion of your profits to a favorite charity, or to a local food bank. 
If you're not sure where the donations will go, you could always post a poll on your social media accounts to get your customers' feedback. You'll be able to connect with them a little more by learning about their favorite charities, and they'll have more incentive to support your business since they know part of what they spend will go to a charity that's special to them somehow.
Again, these are just suggestions, so you can implement as many or as few of them as you like. Or you can use them as a starting point for your own Thanksgiving-themed marketing ideas or promotions. 
Now is the perfect season to start exploring new food truck opportunities. Visit UsedVending.com to find ideas and discover the best deals on food trucks and mobile kitchens for sale.