What Is It Like to Be a Female Truck Driver?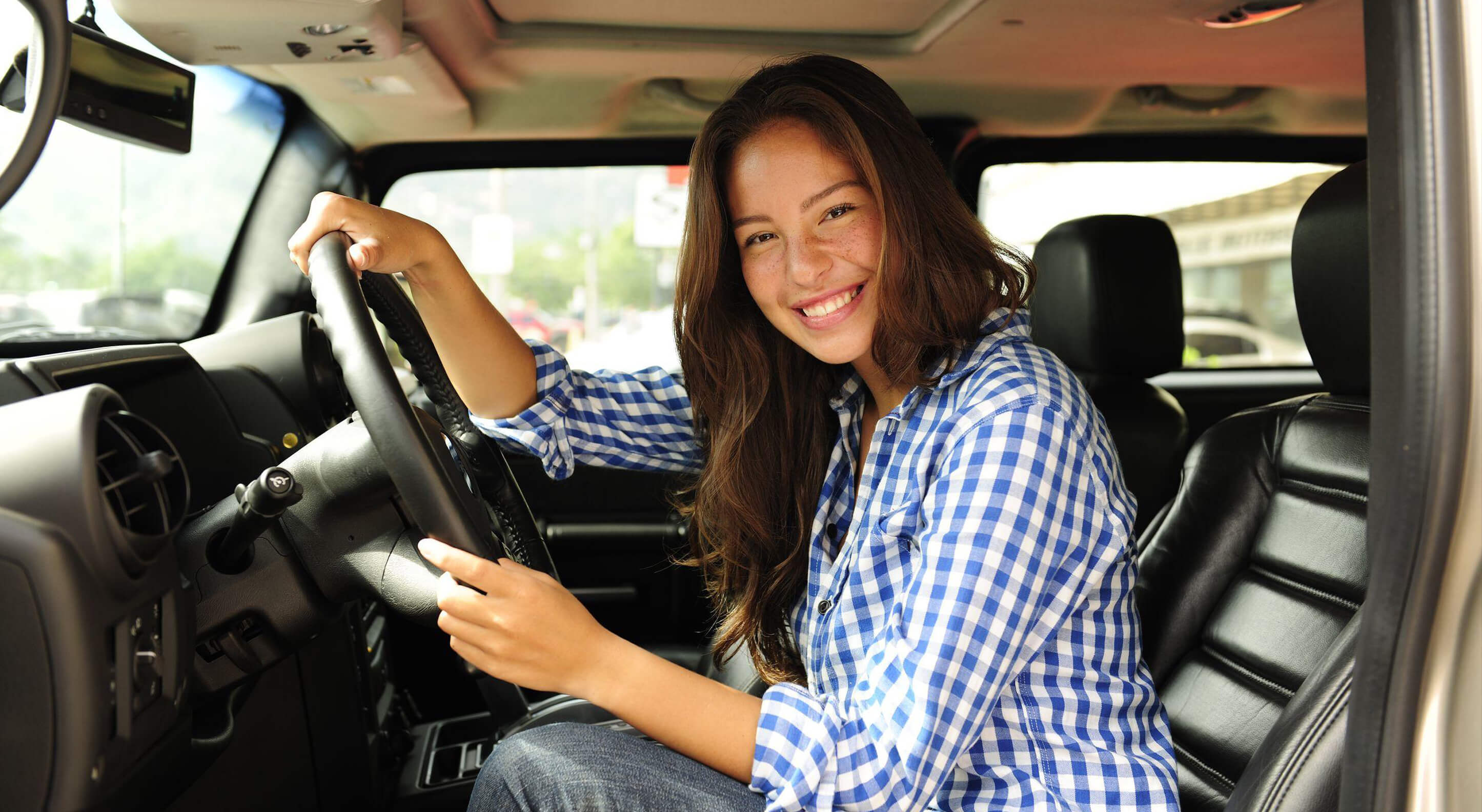 They say that all women are created equal. Yet, there are a few who become queens of the road. God found some of the strongest and made them truck drivers. Do you think they just drive trucks? They operate 13 gears, 18 wheels, 40 tons, 65 feet long, 500 horsepower, and 1800 pounds of torque. Around 6.6% of 3.5 million truck drivers are females. Such a gender is critical to the future of trucking. They can fill up the shortage of truck drivers in the United States. 
So, what is it like to be a female truck driver?
The First Female Truck Drivers

Have you ever heard of Lillie Drennan or Luella Bates? These two are the very first female truck drivers in history. 
In 1917, Lillie and his husband started their own trucking company – the Drennan Truck Lines. In 1920, Lillie obtained a commercial truck driving license and started driving one of the trucks in their company. She used to continuously drive for 48 hours without sleep going to Texas. Yet, she had a perfect driving record with no accident during her time. When she and her husband got divorced in 1929, she took over managing Drennan Truck Lines on her own.  
Luella obtained her commercial truck driving license during World War 1. From 1918 to 1922, she worked as a female truck driver and demonstrator for Four Wheel Drive Auto Co. At one time, she had notably increased the company's sales by hauling meat on a flooded road towards a packaging plant. Louella also demonstrated proper truck maintenance and repairs among other male truck drivers in the company she worked for. 

Opportunities of a Female Truck Driver

The trucking industry has long been dominated by the male gender. But, nowadays, female truck drivers are a common sight. As a whole 47% of women occupy the trucking industry workforce. Around 7% of them are truck drivers, and 40% handled management roles. In the United States, there are around 217,000 long-haul female truck drivers. They earn an average annual salary of $61,518.
In 2016, there was a shortage of 36,000 truck drivers in the United States. The number increased to 63,000 in 2018. To fill up the gap, female truck drivers marked the biggest pool. Most trucking companies sought female truck drivers on social media posts, targeted advertising, and testimonials. 
Women in the trucking world aim to improve the images of truck drivers and the trucking industry for the better. Truck driving opportunities are great for adventurous women who are single or in their 40s or 50s. Age doesn't matter as long as you can operate a big rig, got a commercial driver's license (CDL), and passed the required training.
Advantages of Being a Female Truck Driver

The first lure to become a female truck driver is the pay. Female truck drivers are paid the same as male truck drivers. The median pay is around $24.48 per hour. Such a rate can provide a decent living in exchange for the sacrifice of driving for long hours away from home. 
Another advantage of being a female truck driver is generally being safer than men who drive trucks. They rank higher than men when it comes to the safety of big rigs. They aren't likely to take dangerous driving risks and have recorded considerably lesser crashes. Female truck drivers don't take chances to risk their safety. They lock their trucks, loop on their seat belts, and are smart enough to blast their horns to summon help. They also strictly clean and maintain their rig regularly as a preventive measure to unintentional breakage, disasters, and hazards to happen.
Most female truck drivers operate as a team. Because of this, more miles are covered without violating truck driving regulations. As they are more focused to go back to their families in due time, they don't waste a time to become productive during their hauling trips. This results in a majority of female truck drivers being more productive than their male counterparts. 

Disadvantages of Being a Female Truck Driver

Being a truck driver isn't easy. It's doubly harder for women than men. The need to carry heavy loads, strapping items for delivery and throwing ropes needs enough stamina and strength to accomplish. That is why it takes a strong woman to be a truck driver. 
Another disadvantage of being a female truck driver is the risk of sexual abuse, bullying, and harassment. In such a work environment, they should be firm enough to confront inappropriate male colleagues and watch out for sexual predators.
Trucking can also be a dirty type of work. For female truckers, maintaining personal hygiene can quite be a challenge. Most of the time, they have to secure themselves when taking a bath or having toilet breaks on male-dominated parking spaces and pit stops. They also have to get used to eating meals inside the truck and during trips. Plus, they shouldn't mind going under the hood of their big rig and turning dirty and greasy. 

The Bottom Line

Truck driving isn't an opportunity for men only. Female truck drivers are a critical element to leveling up such an industry. With women like Lillie and Luella, and others wanting to improve the image of truck drivers for the better, they may dominate the future of trucking.
Thinking about buying your own truck? Visit UsedVending.com and browse our wide list of semi trucks, food trucks, trailers and more.