How to Start a Furtastic and Purrfect Mobile Pet Grooming Business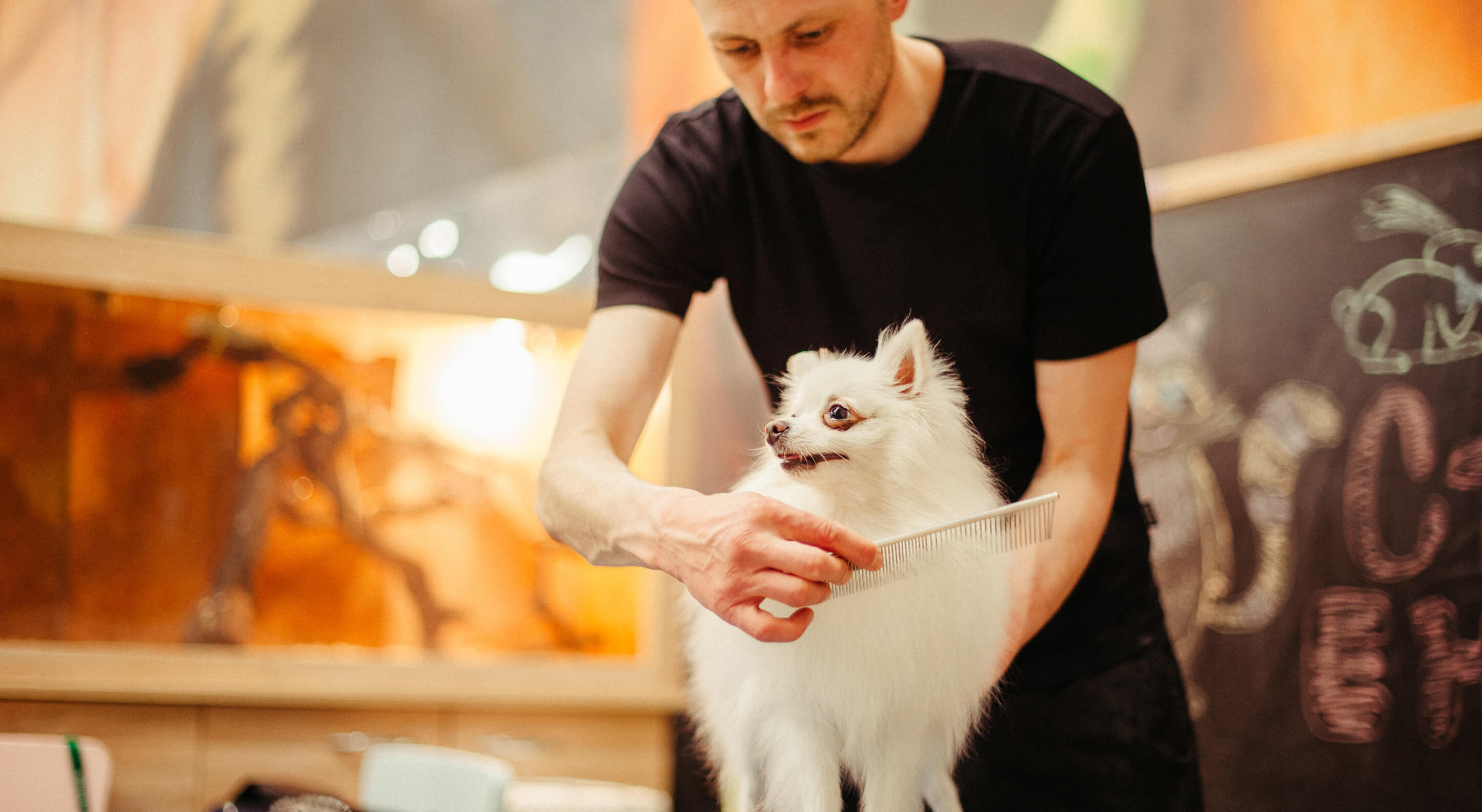 The best things in life are furry. They are the most wonderful antidepressants. With 4 paws, fur, and a wagging tail, a dog is a man's best friend. When your furry felines rub their faces, they look like angels with whiskers. No wonder, pet grooming has been a booming business nowadays. Depending on the state you're in, mobile pet grooming seems to grow more than a brick-and-mortar pet grooming salon.
Mobile pet grooming offers a higher profit margin at a lower operating cost. They charge 20% to 50% higher than brick-and-mortar pet grooming salons and have lower overhead costs avoiding shop rental and other maintenance expenses. What's more, the flexibility of a mobile truck to bring pet grooming services right at the doorstep of pet owners is a win-win option for both the client and the pet groomer. 
Here are some steps and tips on how to start a furtastic and purrfect mobile pet grooming business.
How to Start Your Mobile Pet Grooming Business
Plan your mobile pet grooming business

Any business should have a clear plan to succeed. It's a map to guide you with the specifics of a mobile pet grooming business. First, you need to check the startup and operation costs you'll need. 
The average startup cost of a mobile pet grooming business ranges from $10,000 to $50,000. You will need to set up a trailer or a van for pet grooming. A generator, grooming table, grooming tools and supplies, outdoor cords, and pet tubs are some of the basic needs to get your business going. 
Having enough experience in pet grooming is a plus. You can get them through apprenticeships, formal training, and personal pet grooming. Such experiences give you the advantage to face the challenges of the business. 
When hiring groomers, the general rule is for each one of them to bring their own set of grooming tools and supplies. The basic pet grooming tools you will need are brushes and combs, clipper, clipper blades, and shears. Besides, you may want to invest in different pet conditioners, shampoos, and spa treatments.

Legalize your mobile pet grooming business

Another challenging step on how to start a fantastic mobile pet grooming business is to legalize the business. The insurances, licenses, and permits you'll need may vary per state. So, it's best to check with the city, county, or town government where you will operate the business. 
Another good resource to check is the chamber of commerce in the locality. Most entrepreneurs avoid consulting an attorney to process these legalities. It's because they want to avoid costly attorney fees. But for the best interest of the business, consulting an attorney will ensure that you won't worry about being penalized for any lacking requirement. Remember that failure to put your business up legally can also cause the closure of the business. 
You have to register your mobile pet grooming business for a trading name. For insurances, you may need general liability and vehicle insurance, etc. You will also need to register for an Employer Identification Number (EIN) with the IRS. You can do this via fax or mail. From there, you can apply for sales tax collection per state. 
It is also recommended to open up a business bank and credit account for your mobile pet grooming business. This is to protect your personal assets from being mixed with the finances of your business. Besides. Building business credit can help you to obtain financing easily in case you'll need one. It will also make it easier for you to record your financial transaction with a business bank account.
Know how to make money on your mobile pet grooming business

The fees for mobile pet grooming should slightly be higher than brick-and-mortar pet grooming salons. This is because busy pet owners no longer need to schedule a time to bring their pet to a salon. It is more convenient for the groomer to come to their homes or the preferred location. 
The average mobile pet grooming service costs anywhere from $30 to $70. These charges only include the basic pet grooming services such as:
Anal fur shaving

Anal glands cleaning

Bubbly shower

Ear cleaning

Nails clipping and filing

Paw pads shaving

Underbelly shaving

Grooming fees also vary depending on the size of the cat or dog. A mobile pet groomer typically grooms 6 pets per day with an average fee of $65 for each. Thus, if you are the owner and groomer, you'll have a guaranteed earning of $390 a day. But if you hire a groomer, 50% goes to him or her.
There are several ways to boost the earnings of your mobile pet grooming business. You can offer other services like pet boarding, sitting services, and spa treatments. You can make your own pet shampoos and conditioners. You can also offer pet grooming training both in-person and online. 

Market and promote your mobile pet grooming business

The best way to start a mobile pet grooming business is to choose a catchy name and logo. They should colorfully catch the attention of people on the road while your mobile truck is passing by. Make your mobile trailer or van a rolling advertiser of your business. 
As you are starting out, you can offer free trial pet grooming services to family and friends. Once they have a good experience of the services, you may ask them to refer your business to others. Don't forget to approach cat or dog breeders, pet stores, and veterinarians to display your flyers.  You may also want to volunteer on your local community's pet rescue or shelter drive. Give adoptable pets a fresh new look. Giving back to your community can build a good reputation for your mobile pet grooming business. 
Lastly, promote your business on social media sites like Facebook, Instagram, Pinterest, and Twitter. It is best to create a website for your business and register it to Google My Business. This increases the chances of people discovering your business online. 
By following these steps and tips, your mobile pet grooming business is on its road to success!
Ready to start your own pet grooming business? Check out these pet care trucks for sale so you can save on capital and start your biz right away. At UsedVending, we have a wide range of mobile business trucks to help you realize your dreams. Bookmark our website!