How to Start Your Own Car Hauling Business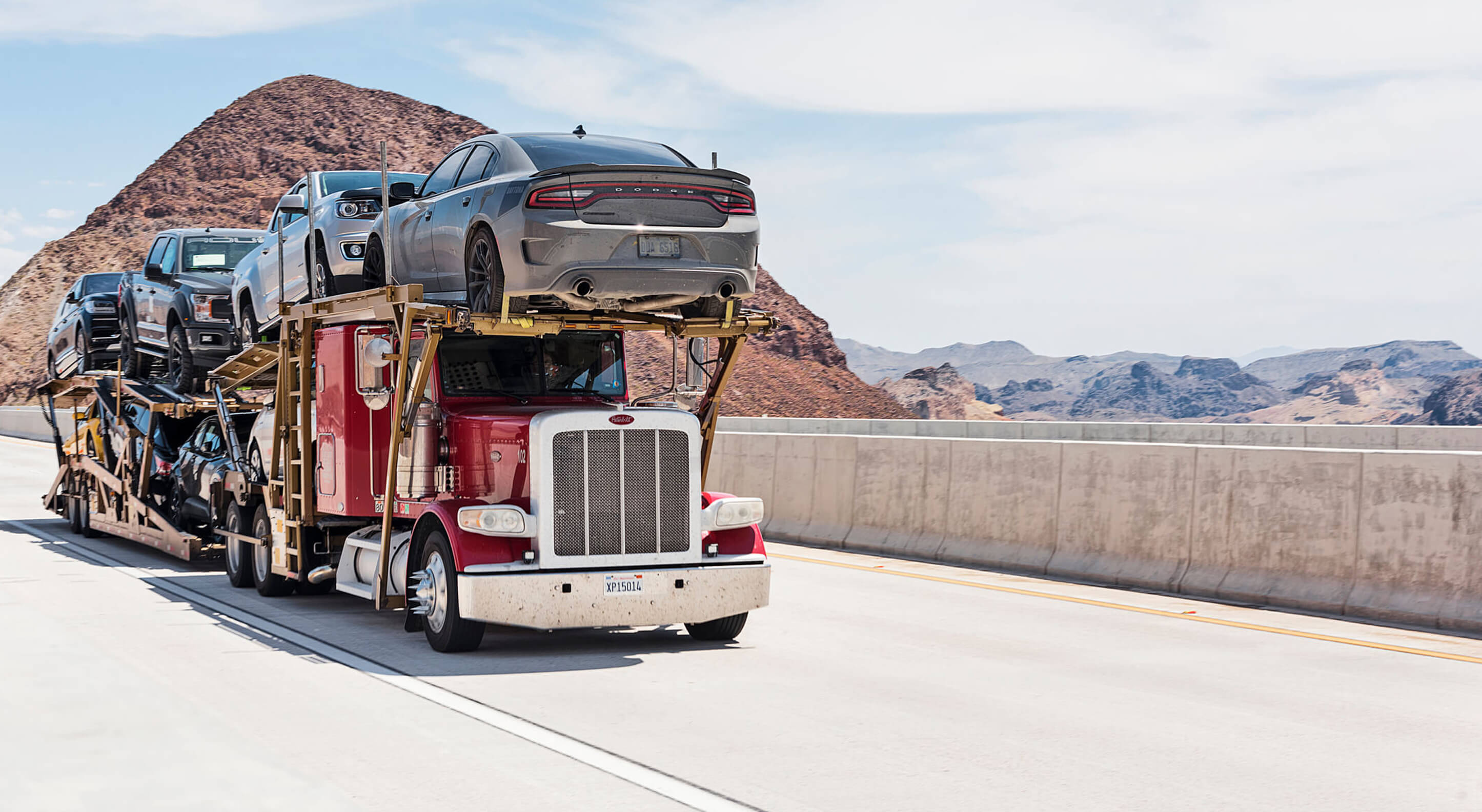 During the early days of automotive, cars are either driven to their buyers or shipped by rails. There are around 2 to 4 cars housed on train boxes or wooden carriers. For most auto dealers, rail transport is not that efficient. They are also expensive and slow. As the number of produced cars has grown, manufacturers tried to find easier ways to transport them. 
Alexander Winton, a Scottish-American automobile designer, sold his first car in 1898. After the sale, Winton realized the need to find a solution to deliver the cars he'll make to his customers outside Ohio. That's the time that he got the idea of loading cars on top of a flat cart. He attached the flat cart on top of a modified truck engine and invented the world's 1st semi truck. Winton sold his 1st manufactured semi truck in 1899. Its success also paved the way to use semi trucks in hauling goods. 
The problem with Winton's semi-truck is that it could only haul one car at a time. So, others took the initiative to improve its design. In 1920, George Cassens designed a trailer that can haul 4 cars pulled by a 2-ton truck. In the middle of the 1950s, Volkswagen created a 2-level flat trailer that can carry 10 cars. Since then, different car haulers have come out. 
A car hauling business is a specialized niche in the trucking industry. Their main job is to fit all cars for delivery inside their trailers or trucks like pieces of puzzles. It's their main responsibility to transport these cars safely and undamaged to their destination. For those interested in such a niche, here's a guide on how to start your own car hauling business.
How to Start a Car Hauling Business
Get the right equipment for car hauling

The first step to start your own car hauling business is to get the right equipment. You'll need a special trailer to carry cars. Trailers around 16-feet to 24-feet are great equipment to haul a reasonable number of cars. They may either be flatbeds commonly 16 to 20 feet in length. Or they may be enclosed trailers commonly 20 to 24 feet in length. Most importantly, these trailers should be designed to carry the weight of their total load capacity. These trucks are commonly half-ton, 3 quarter-ton, or 1-ton. A higher tonnage means carrying higher load weights. A half-ton truck can carry loads up to 1000 pounds. A 3 quarter-ton truck can carry loads up to 1250 pounds. A 1-ton truck can carry loads up to 2000 pounds. These types of trucks commonly cost anywhere from $27,000 to $70,000. 
You will also need a hand truck or a dolly. A hand truck is an L-shaped platform that stands upright with its 2 wheels. They are very useful to lift, move, and slide cars inside the trailers. They are used as a climbing platform or extra wheels for cars. A dolly is a platform with 2 axles and 4 wheels. They are ideal for lifting cars inside the trailers. They've got more balance and control than a hand truck. So, they are safer to use for lifting heavier cars. Dollies and hand trucks may cost anywhere from $2,000 to $4,500.
Other equipment you may need to start your own car hauling business are bungee cords, moving blankets, ratchet straps, stretch wraps, and tarps. You'll need these items to protect and secure the cars within the trailer during hauling. 

Register your car hauling business

The second step is to legalize your car hauling business. You can inquire about the local government unit of the city, locality, or state where you want your business to operate. The basic papers needed are:
Getting an Employer Identification Number (EIN)

Securing a business license 

Updated vehicle registration of the truck you'll use for hauling cars

The requirements may differ per city, locality, or state. But one critical element that you need to decide is how many cars you look forward to hauling using your truck at a time. For a car hauling business to be profitable, its common hauling capacity should be at least 6 cars.
Get the right insurance for your car hauling business

Getting the right types of insurance to start your own car hauling business is important to protect it from accidents and mishaps. They are also important to building relationships and reputation among your clients. Some businesses or clients don't hire car haulers without proof of insurance. 
First, you will need to get an insurance policy for the truck you'll use to haul the cars. Second, you will need to get cargo insurance. The loads that you'll haul as a car hauler are of high-value. The standard cargo insurance for car haulers is valued at $250,000 but it is highly recommended to get one with a value of $500,000. 
The last type of insurance you'll need for car hauling is general liability insurance. The standard general liability insurance for car haulers is valued at $1 million but it is highly recommended to get one with a value of $2 million. Commonly brokers and shippers prefer car haulers with higher insurance coverage.

Market your car hauling services

The best way to market your car hauling business is by creating a website. Nowadays, people look for products and services online. Having a website makes your car hauling business visible to online searches and local listings. 
You can also start building a customer base through referrals from colleagues, family, and friends. Word-of-mouth is the best form of advertising in any type of business. Another way to market your car hauling business is to drum up the streets and look for automotive manufacturers and car dealers. You can submit a tie-up proposal to them or simply leave your contact details should they need your services. 
Building your reputation in the market is also an important marketing strategy for your car hauling business. Simply arriving on time, dressing up professionally, and having your equipment cleaned and well-maintained can build you up as a reliable car hauler. Also, make sure that you communicate with your clients from time to time to give them updates. Such connections should be done consistently before, during, and after your car hauling services.  
If you are looking for a sign to start your own car hauling business, this is it! 
Let UsedVending help you save on capital by providing you with the best deals on semi trucks and semi trailers that are still in awesome condition. Sign up to our website to enjoy discounts and promos.