5 Unique Food Truck Marketing Ideas for the Holiday Season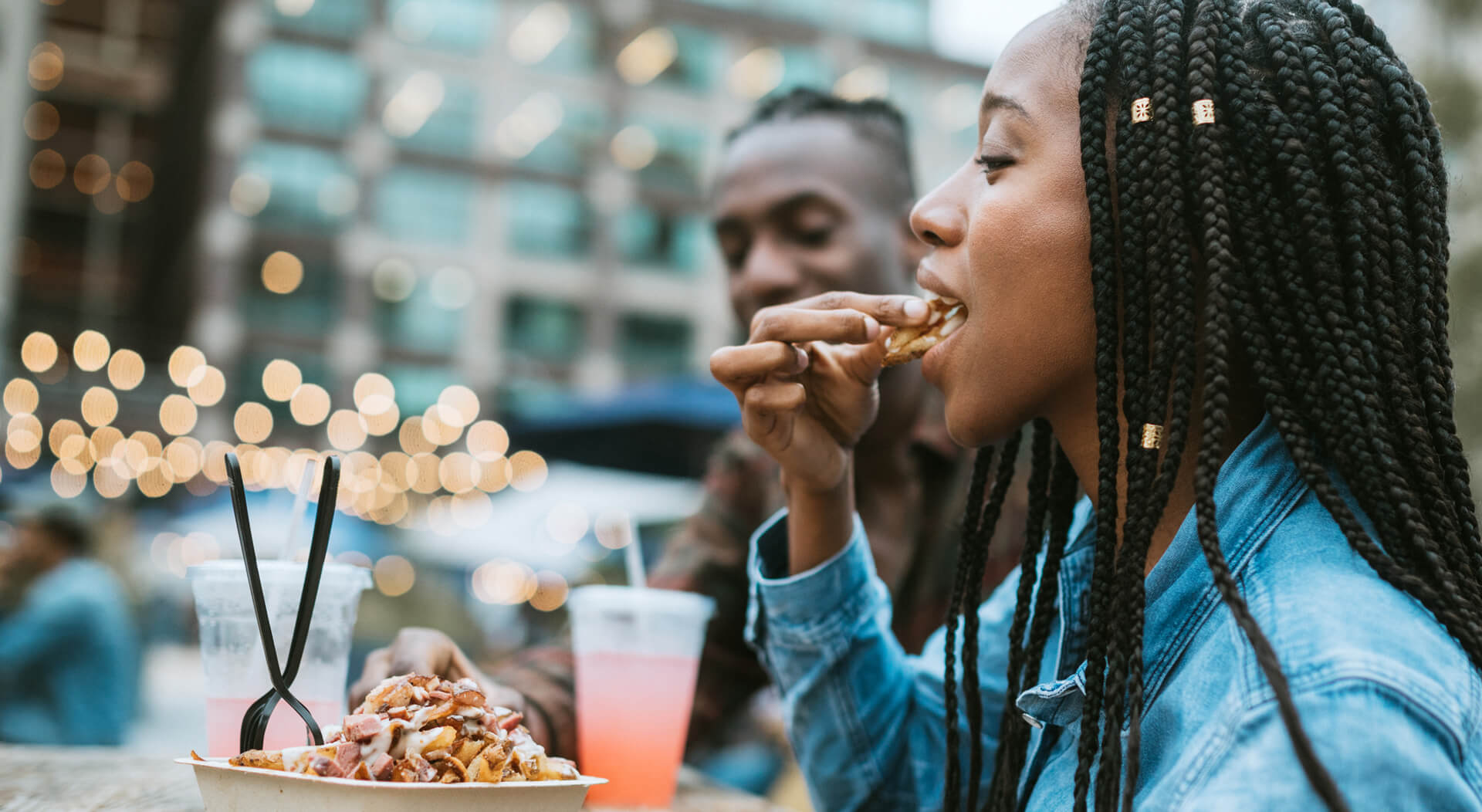 Any business will have its peak seasons and slow seasons and —unfortunately— food trucks are no exception. Depending on where you're located, you may find it challenging to break into the food truck industry because of how competitive it can be. If you have a good business model and brand identity, then you're well on your way to getting over that initial hurdle.
Once you've been in business for a while, your main concerns will be providing the same quality of food and service, making sure your marketing is up-to-date, and keeping up with demand. However, winter is a slow season for food trucks, so in addition to keeping pests out of the food truck, you'll have to come up with ways to keep on attracting customers to your business during the holidays. Here are a few ideas to consider.
Mix your brand advertising with a seasonal theme

Any business can use a holiday theme for their advertising, but adding a holiday-themed twist to anything brand-related takes some effort. For example, you could change your business's catchphrase slightly to reflect the holidays or the season. 
You can also try incorporating holiday colors with your brand colors when decorating the display spaces on your food truck. Swap photos of your main dishes for ones with a distinctly holiday theme e.g. for Thanksgiving, you could include red and gold leaves instead of sticking with a plain white backdrop. 
Whatever you end up doing, put in an effort to make your space more festive without sacrificing your brand identity. That way, customers can get into the holiday spirit. 

Add holiday specials to your menu

You don't have to swap out the whole menu for an entirely new, holiday-themed one. Ideally, the only time you'll want to come up with new recipes is when rebranding. So, keep your bestsellers and any signature dishes on the menu, but add a few dishes and drinks that evoke the spirit of the holidays. 
For example, you can put your own twist on a traditional holiday dish, or include holiday cocktails in your drinks menu. Consider diversifying, too, by offering classic Jewish recipes for those who celebrate Hanukkah.
Include coupons in your holiday cards

It's not unheard of for a business to send holiday greeting cards to loyal customers, but you don't have to limit yourself to those. If you have a Facebook page, you can send holiday cards to all those who've liked it, along with a coupon or two for your food truck. Practically no one can say no to a discount or a freebie, and there's a chance that a potential customer will like what's on your menu enough to become a return customer.

Offer different ways for customers to enjoy what's on your menu

The charm of a food truck business is how accessible and fuss-free it is. Customers can come as they are and get a good meal and drink, whenever they want. But if you want to mix things up a little, especially if you're hoping to keep customers coming back and to attract new ones, offering more ways to try what's on your menu is a good place to start. 
For example, you could offer something similar to a dégustation menu, but more fitting for a food truck. Think of it as a sampler platter featuring your business's signature dishes, or bestsellers. Whatever you want to offer is up to you! This can be helpful for new customers who aren't sure which dish to sample first but don't want to order more than one.
Or you can offer catering options where you drive your food truck to the chosen venue. To make it easier for both you and your customers, put together a curated menu that they can choose from and adjust to suit the size of the party. Don't forget to ask when they need the catering service so you can stock up on supplies to properly package and transport each part of the meal, whether the food is cooked beforehand or prepared on-site.

Give back

Do you have a charity that you hold dear and want to do more for them? You can do that and still tie your marketing in with the holidays. You can choose at least one menu item and let customers know part of the profits will go to charity. Or devote several days to giving back and set aside a portion of the proceeds, again for your chosen charity. 
When you give back to the community, people will be more likely to support your business because they know their business is contributing to a worthy cause. So not only will you feel good about continuing to draw in customers while also supporting a charity, but your customers will feel good, too. And when customers are in a cheery mood, they'll be more likely to encourage others to visit to support that same cause.
There are many different ways you can market your food truck business during the holidays in order to keep a slow season from completely bogging down your progress. And while there aren't many truly unique options, you can still give each idea a brand-related twist to make it your own.
Thinking of upgrading or getting a new truck? It's the perfect month to do so! Find the best deals on food trucks for sale at UsedVending.com.