5 Hot Menu Ideas for Your Ramen Food Truck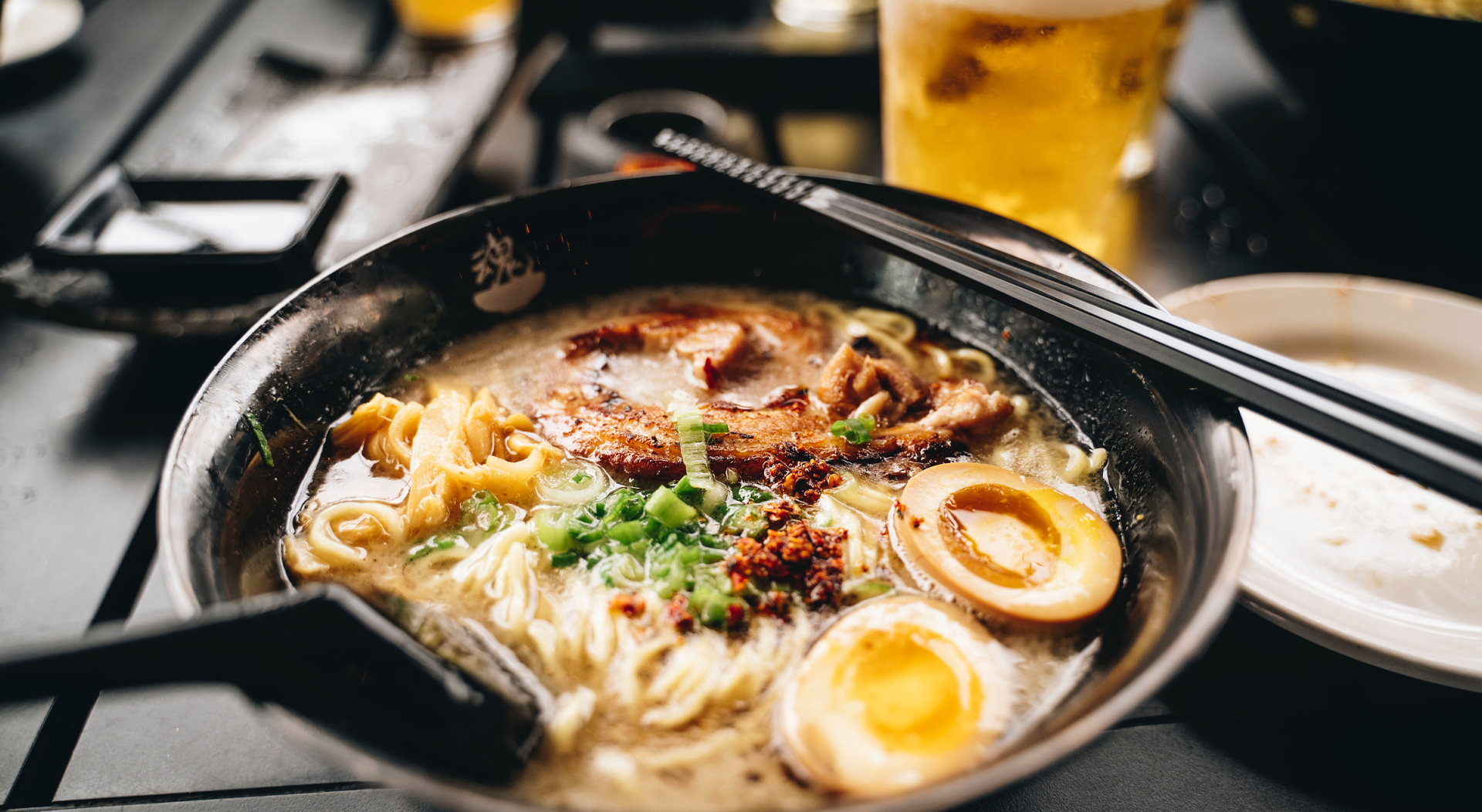 So, you've finally decided to join the food truck industry. According to reports, there has been an increase of 12.1 percent from 2020 in the food truck business in the USA, bringing the total food trucks to 32,287 as of 2021 across the country. That only goes to show that this business is definitely growing but then, competition remains tough. In order to stand above the rest, you must have some unique food truck ideas and of course, those equally popular side dishes to sell.
Interestingly, one of the best-sellers among mobile kitchens today is the ramen and picking the ramen food truck market is an exceptionally good option. The lowly ramen, as people say, has become a staple for countless households. Quick and easy to prepare, ramen soup dishes are the must-eat meals for college students on a budget and those who want to quickly satiate their hunger. But before going any further, you might be interested to try these tasty dishes to add to your ramen repertoire.
Hot Menu Ideas for Your Ramen Food Truck
Tonkotsu Ramen

The Japanse word 'tonkutso' means pork for 'ton' and bones for 'kutso' in English and thus, this classic noodle soup is made with pork bone broth. With deep flavor and rich meaty broth, tonkutso is made by bringing the collagen-rich parts of the pig like neck bones and pork trotters to a boil in high heat so that the collagen in the connective tissues turns into gelatin. This is what gives the pork broth its silky, buttery, light creamy texture. Tonkutso ramen, a specialty dish in Fukuoka and Kyushu, Japan, has become very popular among people of different races in America.

Tan tan men Ramen

Also called tantanmen ramen, this hot meal is another Japanese noodle dish well-loved for its spicy and sweet flavor. Actually a Japanese version of the Sichuan Dan Dan noodles in China, this wheat-based ramen noodle typically comes with a generous heap of ground meat, veggies plus soft-boiled egg. What makes it different from the usual noodle dish is that the sesame or peanut paste blended with soy milk gives the ramen its distinct savory taste. Some foodies like their dish to be topped with crispy thinly-sliced pork cooked in a mixture of seasonings which include ginger, garlic and fermented bean paste called 'doubanjiang'. Spicy, fatty, silky and creamy is how the tantanmen ramen is described.

Sriracha Ramen

This ramen noodle soup is made spicier with the addition of the sriracha hot sauce. Hungry tummies will surely be attracted to its spicy smell and delightfully hot taste, the ramen being topped with cilantro and green onions for some green stuff and soft-boiled egg for some protein. Just a teaspoon of sriracha would be enough to get that reasonable level of heat but if you want to level up the heat, just double the amount of the hot sauce for that perfect noodle soup kick.

Gyoza

These delicious lip-smacking dumplings are as ever-present as the luscious ramen in Japan. You can buy the dumplings in ramen shops, at specialty shops, during festivals and lots more outlets. Shaped like a half-moon, gyoza is made with a thin dough wrapper filled with veggies and ground meat and either steamed or pan-fried. But, the true gyoza they say is the one that undergoes steaming.

Noodle soups with diverse seasonings

Want to be more versatile with your menu line-up? Well, you can add various seasonings to all your noodle dishes, giving each one its unique name crafted out of your own imagination. Besides sriracha, try adding to each bowl any of these goodies to give your dishes a twist in color, texture and taste: sesame seeds, dried seaweed called nori, kimchi, crumbled bacon, crushed chili, grilled sesame oil, furikake (a nutty , crunchy topping packed with umami goodness), and fresh herbs such as chives, Thai basil and cilantro. Top each bowl with a slice of lime. 
Where Did Ramen Come From?

People always love hot meals that are easy and quick to cook. It's small wonder that the popularity of ramen reached as far as the Americas from its roots in Japan. The standard ramen comes not just with a simple spice pack but the packs contain genuine Asian ingredients like sesame, soy, sriracha and more.
How did the ramen come to be? Well, back in 1958, instant noodles were launched under the name Chikin Ramen. The Japanese who introduced it was Momofuku Ando of Nissan Foods. This founder of the Nissin Food Products Co. Ltd. is actually the creator of instant noodles and was responsible for creating the brands, Cup Noodles and Top Ramen. In 1971, the very first cup noodle product known as Cup Noodles was sold all over the world but under different brand names. In the US, ramen has become synonymous with all instant noodle products.

Where to Buy Your Food Truck?

Ramens will always attract customers but vehicles that look appetizing will likewise do the trick. Here are some all-purpose trucks and mobile kitchens for sale at Used Vending where you get great deals:
2008 21' Chevrolet Silverado 3500 Canteen-Style Food Truck – has driven 250,000 miles, with 2 ovens and 2 propane tanks, ref, aircon, coffee machine, etc.
1999 Ford F-350 Kitchen Food Truck – has grill, fryers, water tank, stovetop, handwashing sink, work table and so on.
2014 GMC 2500 HD Lunch Serving Food Truck – nicely-equipped and comes with brand-new propane tanks for burners, ref, coffee machine and more.