6 Clever Ideas for Your Lunch Serving Canteen Truck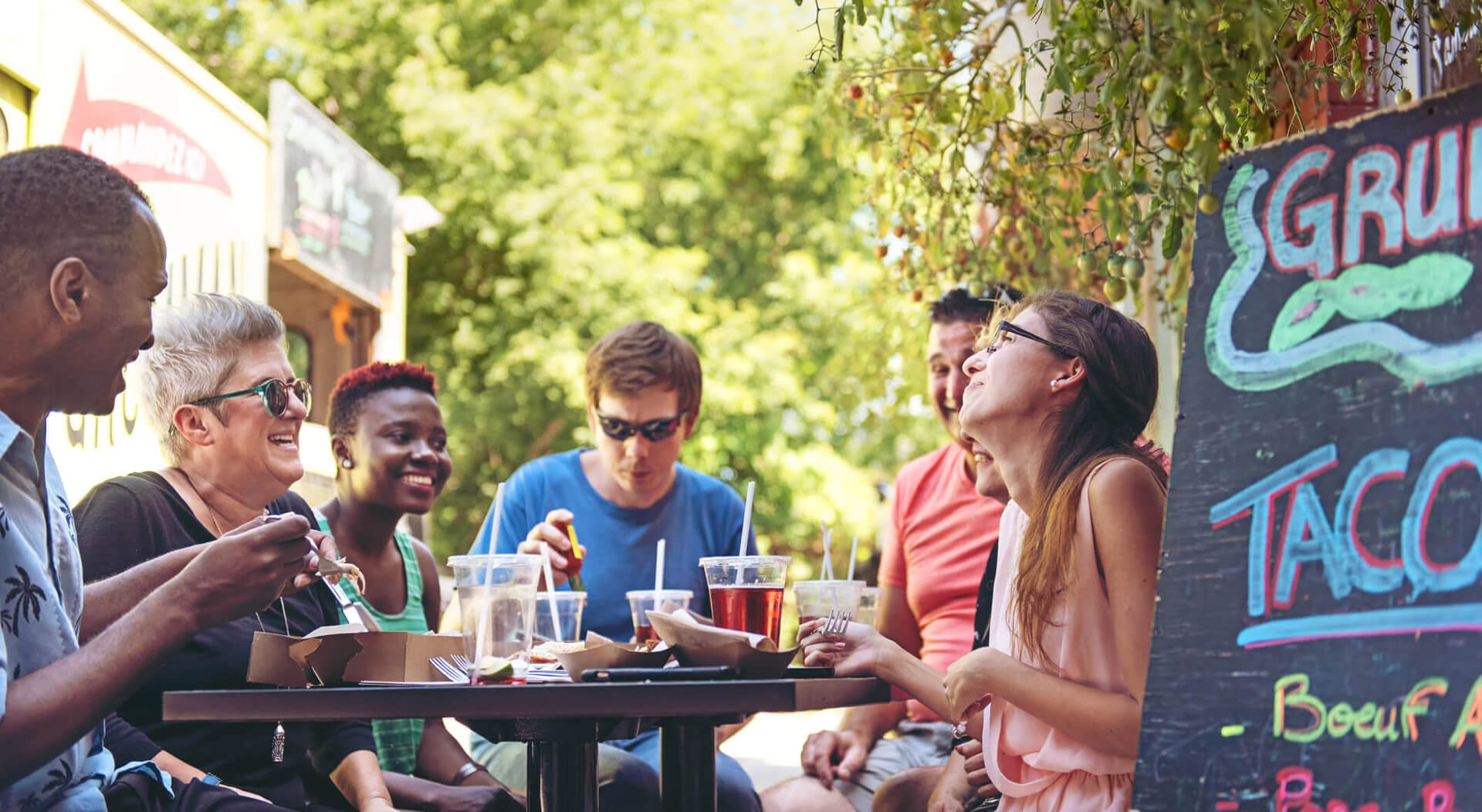 A canteen truck is one of the most viable business ventures because of the potential it offers when it comes to positive revenue. However, with several other food trucks in the market, the competition can get pretty intensive. This article lists down some clever ideas for your lunch serving canteen truck to ensure that you always get ahead of your competitors.
6 Lunch Serving Canteen Truck Ideas
Memorable Concept

One of the primary things that you can do to enhance your lunch serving truck is to think of a memorable concept that will be used to describe your food truck. In this way, your customers will tend to talk about your canteen truck on various avenues both online and offline. This can be attributed to the fact that they won't be able to get enough of the concept that you have implemented.
In this case, you can delve into applying a cohesive design or even come up with a clever name for your canteen truck. When it comes to the latter, you can choose to go for a funny name that will be memorable for most of your customers because of its humor. In terms of the former, you can consider designing a distinctive logo for your lunch truck.

Unique Offering

Another thing that you can do to improve on your lunch serving truck is to think of a unique offering. Being unique, your customers should only be able to find this on your canteen truck and not anywhere else. For instance, think of a dish that is already very popular in your locality. As much as possible, steer clear from offering this same dish on your menu as most food trucks may already have this available.
Rather, come up with a specific lunch dish that will only be available in your canteen truck. You may have to delve into some market research for you to be able to come up with the answer for this one. Rest assured that your exploration efforts will be worth it in the end as your customers will prefer buying food from your canteen truck because of the unique dish you are offering.
To get an initial idea on what you can offer, check out these menu ideas for new owners and the most profitable menu food truck items. You can start with a popular dish and creatively twist the recipe as you wish!

Mobile Ordering

In this modern-day and age, you should also exert the effort to leverage technology to ensure that your canteen truck stays ahead of your competitors. For instance, you need to think of a way to allow your customers to order via their mobile phones. This will bring you an advantage as most people now heavily rely on their smartphones for any product, service, or information they need, even lunch! For this reason, try to get in touch with mobile app developers to have your menu available on smartphones, allowing your customers to order using their gadgets.
You can also create an online ordering form on your website or social media. And if you don't have the budget to develop your own mobile app, there are online ordering apps you can download and use anytime.  For more information, read our guide on How to Enable Online Ordering Options for Your Food Truck.
Delivery Options

There is also the option for you to offer delivery options to your customers. In this way, apart from physically ordering or picking up their lunch, they won't have to leave the premises of their office or homes to buy from you. 
In this case, you may have to invest in a separate delivery vehicle such as a motorcycle to have the food items delivered to your customers in case you won't be able to reach them on foot. With this added convenience, they will surely prefer you over other canteen trucks serving lunch, particularly if they become too busy to even leave the office during their lunch hour.

Local Business Partnerships

You can also partner with local businesses to improve your lunch serving truck. This means that you have to approach the local businesses in the avenue where you normally set up your stall. This will allow you to be embedded in the culture of the people you are targeting to serve lunch to. All you need is a bit of effort to approach various local businesses that you can partner with.

Participation in Festivals

Finally, you can also opt to participate in festivals to improve your lunch truck. Apart from having several people around during these festivals, the food served during these events is usually light meals that are easy to eat. Your advantage would be to serve filling lunch meals that are likewise effortless to devour. This will allow you to be one of the most remarkable canteen trucks that people will look for even after the festival is over.

Final Word

There are several things that you can do for your lunch serving canteen truck to ensure that you get ahead of your competitors. Apart from creating a memorable concept, you should also take the time to think about a unique offering such as mobile ordering as well as delivery options. There is also the option for you to delve into local business partnerships or participate in festivals. All these are geared towards ensuring that your target market will prefer you over your competitors, yielding positive revenue for your business in the end.
Need help with finding the best food truck for your business? Visit UsedVending.com to browse our long list of quality lunch serving food trucks.