The Most Profitable Food Truck Items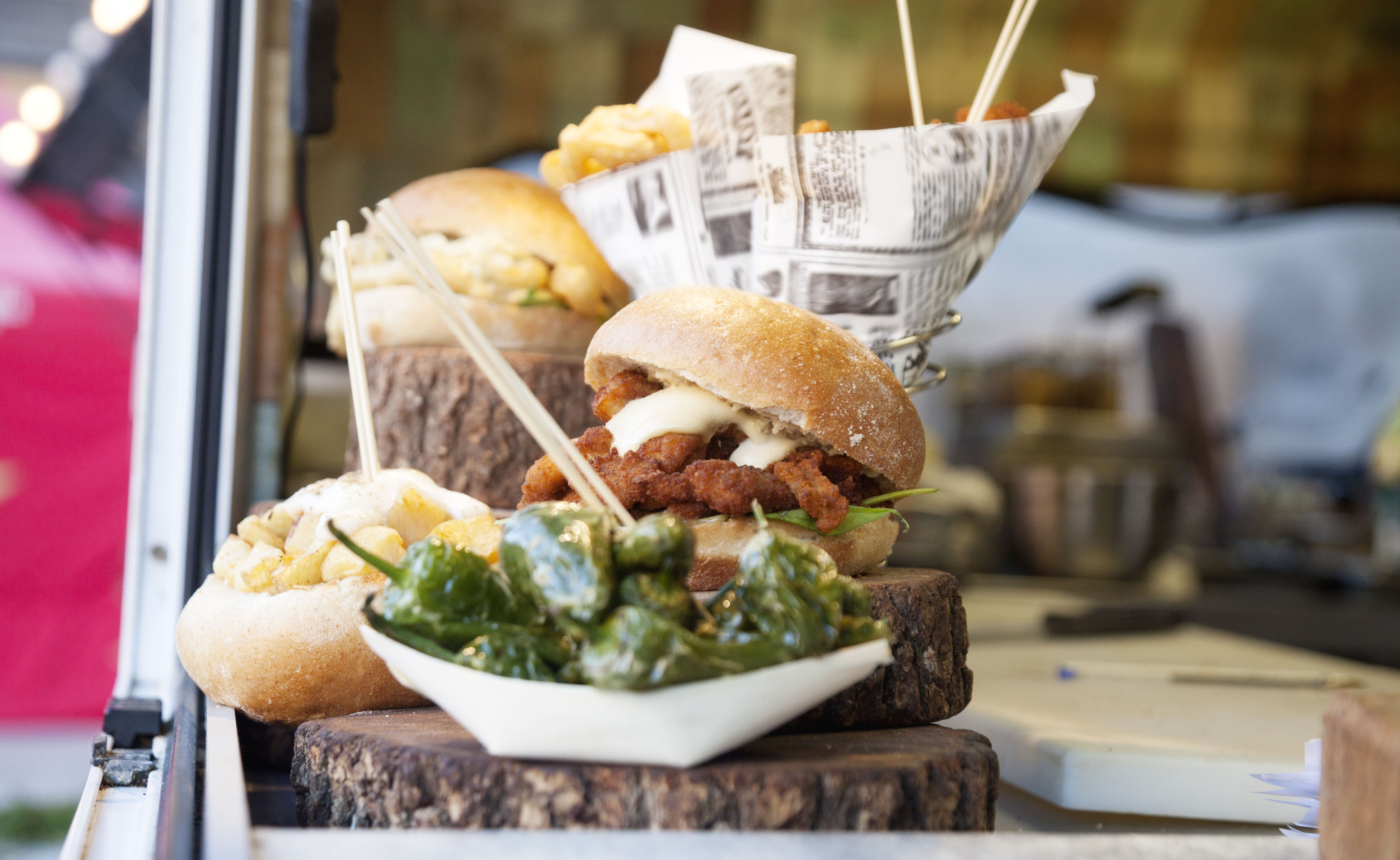 Starting in hip cities, food trucks have become popular among staple centers and towns in the United States. They enable chefs and restaurants to become mobile. Serving their creations at concerts, fairs, and sports events, food trucks are a worthwhile business venture. They are the fastest-growing segment in the food service industry as of 2020.
Statistics have shown that a capital investment of less than $100,000 can kickstart a food truck business earning $250,000 to $500,000 per year. However, not all food trucks are created equal. There are some with long lines and others with no queues at all. It's mainly because of the popularity of the menu they serve. To get a glimpse on how and why customers choose a food truck, we made this inspirational guide.
The food truck forerunner, Chuckwagon, used to sell beans, coffee, salted meat, and sourdough biscuits. In 1894, sausage vendors became popular outside the students' dorm of Cornell, Harvard, Princeton, and Yale. Oscar Mayer built the first hotdog cart in 1936. Ice cream trucks became popular in the 1950s. Then, in 1974, the first taco truck was built by Raul Martinez. After 6 months, he was able to raise the capital for a King Taco restaurant. If you're looking for food truck menu ideas, here's a list of the 5 most profitable food truck items.
Burgers
The first hamburger wasn't created in Hamburg, Germany. Back in 1121, the Mongolian army needed food that can be carried along and eaten easily while moving fast to conquer the world. They used scraps of lambs and mutton to form flatten patties. The men eat them raw while riding their horses. When Kublai Khan invaded Moscow, the Russians adopted this unique ground meat as the "steak tartare." This Russian meat dish was then shipped to Hamburg in the 1600s until it became popular as the Hamburg steak in the 1800s.
Burgers are cheap, easy to cook, and extremely tasty. These qualities make it one of the most profitable food truck items. From a simple patty with dull buns and grilled onions, food trucks have turned them into gourmet burgers and sliders.  Among the most popular burger food trucks in the United States are:
Mob Grill (Oklahoma)
Only Burger (North Carolina)
Shindigs (Alabama)
Top Bun (Iowa)
WTF? (Trenton)
Grilled Cheese Sandwich
Ancient Romans and French men have been making Croque Monsieurs in the early part of the 1900s. This was the forerunner of grilled cheese sandwiches today. In 1920, two inventions brought about the popularity of this food truck item. James Kraft invented processed cheese and Otto Frederick Rohwedder invented the bread slicer. From there, processed cheese has been partnered with sliced bread. The early recipes included binders like mustard, salad dressing, or white sauce. These were called toasted cheese sandwiches. In World War II, naval ships prepared American cheese filled sandwiches.
Grilled cheese sandwiches are one of the most profitable food truck items because Americans eat them at any time of the day. This means longer trading hours for a grilled cheese food truck. Thus, there's higher profit and sales. Today, the simple meal evolved into a full variety. People mix the toasted sandwich with bacon, bologna, chorizo, mixed greens, and soft cream brie. Among the renowned grilled cheese food trucks are:
Devilicious (San Diego)
Gouda Girls (Milwaukee)
Grilled Cheese Truck (Southern California)
Lil Cheezers (Louisville)
Ms. Cheezious (Miami)
Indian Street Food
The history of Indian street food dated back in 1900. Mumbai had half a million street vendors at that time. The most famous street food in the area was the Vada Pav. It's a vegetarian dish made of deep-fried potato placed inside a bun. Other vegetarian foods served on Indian streets like bhelpuri, dosas, idlis, panipuri, pav bhaji,  ragda-pattice, and sev puri. While the famous non-vegetarian Indian cuisines are Aloo Tikki, gol gappas, kebabs, parathas, samosas, and tandoori chicken.
Because of the long-lasting flavors of Indian street foods, they are one of the most profitable food truck items. They are also cheap to produce resulting in higher profits. Among the famous Indian food trucks are:
Bombay Food Junkies (Washington D.C.)
Roti Rolls (Charleston)
The Halal Guys (New York)
Loaded Fries
Are French fries really French? No, they're Americans! The earliest record of fries is in Latin America. Chilean Francisco Núñez de Pineda y Bascuñán has written that Mapuche women sent fried and stewed potatoes for dinner. This was during his stay at Fort Nativity in 1629. It was accounted for in his work Cautiverio Feliz. Today, it's a common side dish in Chile and Peru. So, the argument between Belgians and French claiming the origin of fries is invalidated. Loaded fries undisputedly originated from the United States. Cheese grew in popularity because of Cheese Whiz in 1952. At the age of 16, Don Jenkins invented the chili cheese fry in Tomball, Texas.
Loaded fries are one of the most profitable food truck items because they are cheap to produce. As a standalone product, you only need a potato, salt, and pepper. Also, they are a perfect side dish to any food – burgers, chicken, fillet, ham, hotdogs, and steaks. Among the well-known loaded fries food trucks are:
Flying Stove (Wichita)
Fryborg (Milford)
Links-N-Lemonade (Columbus)
Stone-Baked Pizza
Stone-baking is one of the oldest cooking techniques. It dates back in Ancient Pompeii on 79 A.D. The porous nature of brick stones can absorb moisture. So, a stoned-baked pizza has a crispier crust. In the 16th century, the galette flatbread became popular as the "dish for poor people. This is the early version of a stone-baked pizza. They are cheap to produce but can be sold at high-rate. Thus, we can say that a stone-baked pizza is one of the most profitable food truck items. It's not hard to sell and is a versatile cuisine. Here are some stone-baked pizza food trucks that became a hit on the street.
Mama Mia (Delaware)
Marios (New York)
Polpo Pizza (Florida)
Witty Pork (Colorado)
There you go with our list of the most profitable food truck items. BON APPETIT!
And if you're looking into starting your own food truck business, you might want to check our affordable mobile kitchens. We have a wide selection of ice cream trucks, pizza trucks, BBQ trucks, mobile bakery and many more.
Also check out these inspiring articles and helpful guides:
The Most Profitable Food Truck Businesses That Will Inspire You
How to Start a Successful Food Truck Business
How to Make Your Food Truck More Attractive to Customers
A Guide to Food Packaging: The Dos and Don'ts
5 Expert Tips to Crush Competitors in the Food Truck Industry