5 Popular Events and How to Get Your Food Truck Into Them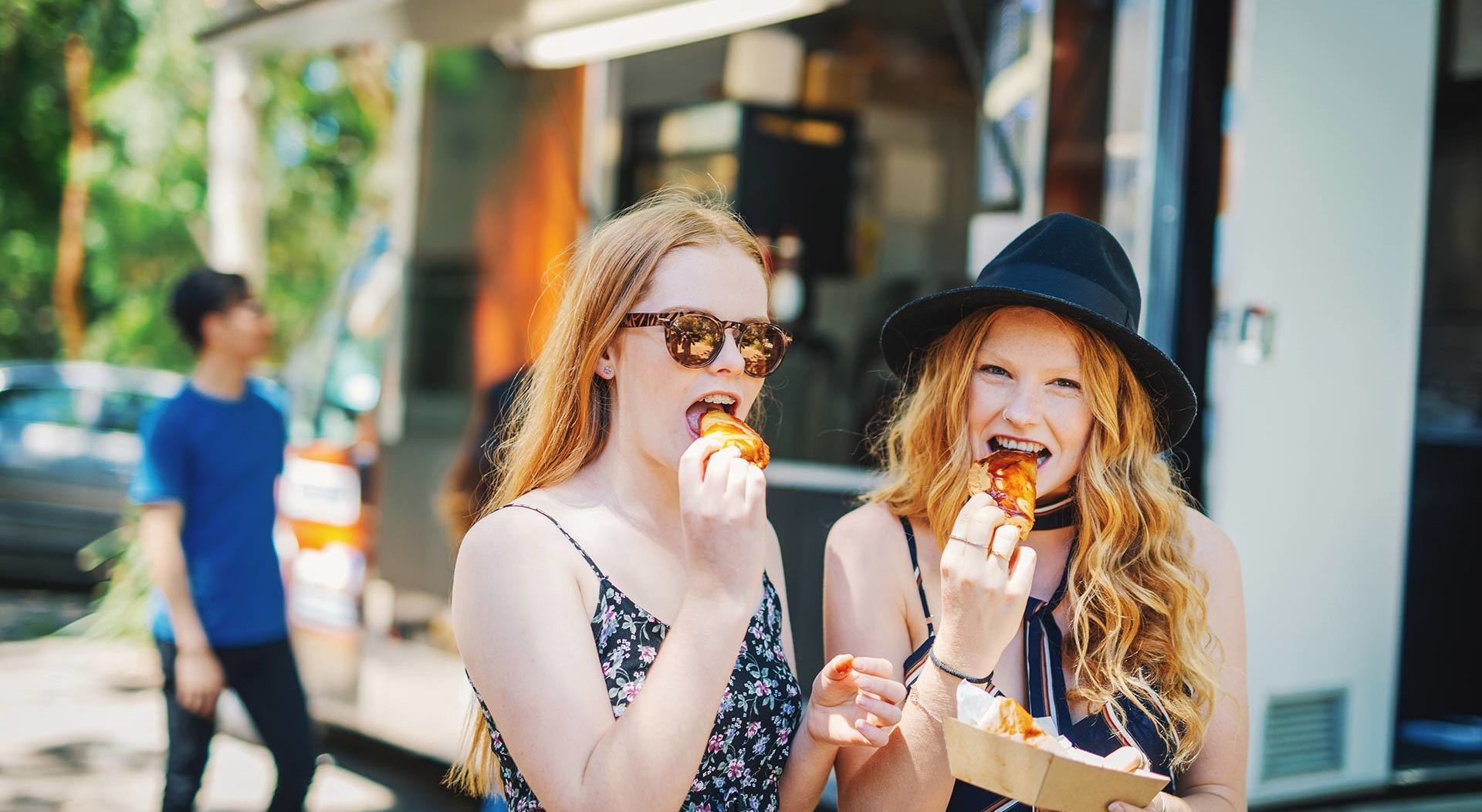 What do you think is the most opportune time to showcase your food truck? What else but festivals and special events! But, what do you get out of joining them if you're already a proud owner of a food truck, even a fleet of them?
For one, this is the best time to expand your profit and possibly your fanbase. Second, besides meeting new like-minded acquaintances, this is also a great chance for entrepreneurs to discover fantastic culinary creations, experience live music, immerse in awesome arts and crafts as well as children's activities. Money-making events, food truck fairs and festivals have been known to be one of the top venues for food truck owners/operators to grow their business.
Popular Events Across the US for Food Trucks

Events come and go as more often than not, their schedules are movable. But here are some examples of the popular festivals in the United States which have been well-received by the public. In the future, remember to take your food truck to any or all these events where you taste a unique kind of experience never felt before.

Chicago Food Truck Festival

Dubbed 'a foodie's dream', this renowned and successful food truck festival in Illinois is the one event attracting thousands and thousands of guests from near and far. And it's not just 12 but dozens of food trucks participating each time. So, just imagine how diverse the food offers can be – from gourmet food to the usual hamburgers, fries, meat, chicken and seafood dishes, pasta and pastries, and the long list goes on.

Seattle Street Food Festival

Touted to be one of the most famous street food festivals in the US, the event usually lasts for 3 days. With more than a hundred food trucks in attendance, it's small wonder that at least 4 streets have to be closed to traffic to accommodate all those vehicles! With such a mammoth number of joiners, expect the cuisines to be international – Asian, European, American, Mediterranean and so on. The biggest food festival in Washington State, this event also features live music and other exhilarating activities.

Los Angeles Street Food Fest

Numerous food trucks, trailers, carts and stands plus a hundred hawkers in attendance. If you don't call that a huge event, then what is? Here, you meet chefs of all races, whipping up diverse, unique and mouth-watering dishes for all to taste. Each year, the L.A. Street Food Festival held in Pasadena gets bigger and bigger. Anyone from the West Coast area can check out the VIP amenities, private parking, early admission, etc. Perhaps, this time, you don't want to miss the fun, do you?

Columbus Food Truck Festival, Ohio

With around 70 food trucks that can fill up the Columbus Commons in Ohio, this 3-day event also boasts of an assortment of cuisines – Mexican, Asian, Mediterranean and so forth. Of course, popular American treats dominate the scene plus art and souvenir items for sale. The event includes children's activities with carousels and jumping castles set up for them to enjoy.

Main Street Food Truck Festival, Little Rock, Arkansas

The area dedicates around 5 streets for the hundreds of food trucks, trailers and stands to cater to a thousand visitors, both local and foreign. The event likewise includes live entertainment and activities for kids as well as artists. Specialty dishes are highlighted such as Mexican tamales and smoked salmon, among others. Watch for incoming street food festivals in Arkansas where food plus entertainment are present on every block.
How to Get Your Food Truck into Events

Signing up as a local vendor in food fairs, festivals and local events is a sure-fire way of bringing in cash in just a matter of days. However, you just can't park your vehicle instantly where there is an activity going on. There are steps you need to follow especially if it's your first time.
On the other hand, event organizers plan their events way ahead of time. So, you have to always be on the look-out for what's coming. Here are some tips on how to ease your way into these big occasions and reap nothing but success.
1. Start searching for events. You would know which activities are coming up and where, since they will be announced. And you will be amazed at the pretty huge numbers scheduled for each month. You just have to, perhaps, decide how many of those you will be participating in since the fairs and festivals usually last from 3 to 5 days.
2. To register, fill out the application form and all other legal paperwork required. The announcements usually come with online registration forms.
3. Pay the necessary application and other fees. Check out with the organizers what mode of payment they prefer.
4. Promote your truck to the organizers.
How? Just prepare a copy and preferably photos of your menu, photos of your mobile kitchen, information about your business team, a list of events you have joined prior and most importantly, share the links to your social media pages plus your main business website.

How to Prepare for the Big Day

Preparation is the key to success. Weeks or months prior, be sure to run trials to determine actual cooking time. Further, this also determines the length of time it would take from the customer's ordering up to his/her receipt of the order. Time is an important element here as you would be anticipating a large volume of diners.  
For your own advantage, do your due diligence. Research up on food truck fairs and festivals and how to get success. Meanwhile, you might need a change of vehicle. There are great deals on used food trucks for sale at Used Vending. Visit this link and find the truck that best suits your requirements and budget.