Keto Food Truck Menu Ideas that Taste Like Cheating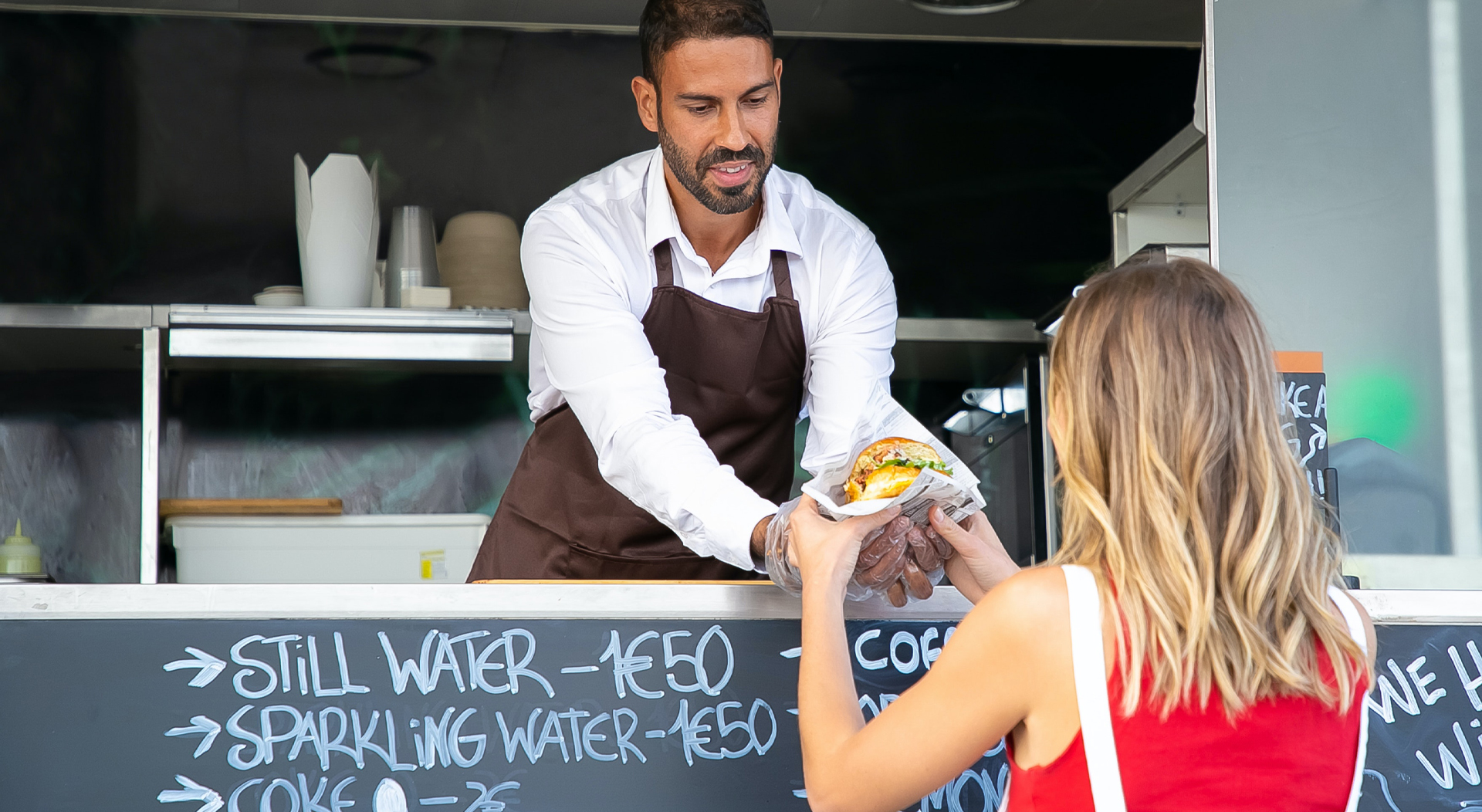 Following a particular diet can be quite challenging, especially at the beginning. You're switching to a different way of eating, after all, and that often means giving up certain foods that you're used to. The ketogenic diet, for example, calls for eating practically no carbs, so those following this diet have to plan their meals meticulously, especially if they foresee themselves eating out. 
While finding keto-friendly options isn't impossible, it can be time-consuming. As you'd expect, once someone on the keto diet finds a restaurant that caters to their needs, they're sure to spread the word. Similar to how those who'd rather order food online will tell others like them about a restaurant or food truck hat offers online ordering options. So if you want to run a food truck that includes keto-friendly dishes, here are a few ideas for the menu.
No-Carb Cheesy Bread

It tastes like cheesy bread, but has practically no carbs  – because it's made almost entirely of cheese. A single serving uses just 1 cup shredded mozzarella cheese, ½ to 1 cup shredded parmesan cheese, 1 egg, 1 ½ teaspoon garlic powder, and salt to taste. You can even add a pinch of Italian seasoning if you like. 
To make it, all you have to do is mix the ingredients in a bowl, then pat it out onto parchment paper, as if you were making pizza. Sprinkle with a little salt and the seasoning (if using it), then bake for about 15 minutes. Once done, cut it into strips with a pizza cutter. This 'bread' can be eaten on its own, or dipped in marinara sauce for some extra flavor. 

Keto Breakfast Sandwich

When you're on the keto diet, breakfast sandwiches are one of those dishes you'd likely miss first, since eating bread isn't an option. The thing is, you can swap out burger buns or sliced bread and use sausage patties instead, and you'd still have yourself a sandwich. 
This recipe calls for two sausage patties, one egg, 1 tbsp cream cheese, 2 tbsp sharp cheddar, ¼ medium avocado (sliced), and some sriracha, salt, and pepper to taste. First, cook the patties according to the package instructions, then set aside to cool. Mix the cream cheese and sharp cheddar in a bowl and microwave until melted, then mix with some sriracha. Beat the egg and add salt and pepper, then make a small omelette, filling it with the cheese-sriracha mixture. Assemble the sandwich, topping the omelette with the sliced avocado. 
The good news is, you don't have to limit yourself to these ingredients. For example, you can use mozzarella and cheddar, or mozzarella alone for the cheese. Or swap out pork sausage patties for turkey ones. Use egg whites instead of a whole egg, and add tomatoes or spinach to get some veggies in. 
Keto Chicken Tenders

Yes, you can offer keto-friendly chicken tenders without completely eliminating the crunchy breading. All you have to do is use almond flour instead of regular flour, and either bake the tenders or use a keto-friendly oil. Even kids won't be able to tell there's something different about these tenders. 
You'll need 8 oz boneless chicken breast cut into strips, 1 cup almond flour, 1 tsp each of salt and pepper, ¼ cup heavy cream, and 1 large egg. Whisk the egg and cream in a large bowl, then season with salt and pepper. Add the chicken and let sit for about 10 minutes. Place the almond flour in a shallow pan or dish and season with salt and pepper. Take the chicken and coat both sides of each piece with flour. 
If you're frying the tenders, use peanut oil and fry the chicken in small batches until they're golden brown. If you're baking the chicken, grease a sheet pan with olive oil and preheat in a 425-degree oven, then arrange the tenders on the pan and bake for about 10 minutes. Turn the tenders over and bake for another 10 minutes or until they turn golden. 

Buffalo Chicken Cauliflower Tots

As you can guess, this appetizer is meant to be a keto-friendly alternative to tater tots. Because of the ingredients used, though, these cauliflower tots are gluten-free, high protein, and packed with vegetables. As if that wasn't enough, this appetizer takes less than 20 minutes to make, including prep time, 
You'll need 2 cups of cauliflower, ½ tsp garlic powder, 8 oz chopped chicken breast, 1 egg, ¾ cup Parmesan cheese, 2 tbsp buffalo sauce. You'll also need 6 tbsp almond flour and 4 tbsp Parmesan cheese for the breading. 
First, chop the cauliflower into "pearls", then mix with the chopped chicken, garlic powder, egg, and ¾ cup Parmesan until well combined. Roll the mixture into balls around 1 teaspoon in size, then set aside. For the breading, stir together the rest of the Parmesan and the almond flour, then gently roll the cauliflower-chicken balls in the coating and mold into tater tot shapes. 
To cook the cauliflower-chicken tots, heat about ¼ cup of coconut oil or a similarly keto-approved oil to a frying or saute pan over medium heat. Arrange the tots in the pan and fry for 2 to 5 minutes, gently rolling from one side of the pan to another so that all sides cook equally without losing their shape. Once the tots turn golden brown, remove from heat and place on paper towels to cool. 
As you can see, including keto-friendly recipes in your food truck's menu isn't as daunting as it may sound at first, just as starting a vegan food truck may seem daunting because of the restrictions. Just remember to try and make the recipes you're thinking of including so you and your staff can taste test them and see how easy or difficult they are to make.