The Most Profitable Food Truck Businesses That Will Inspire You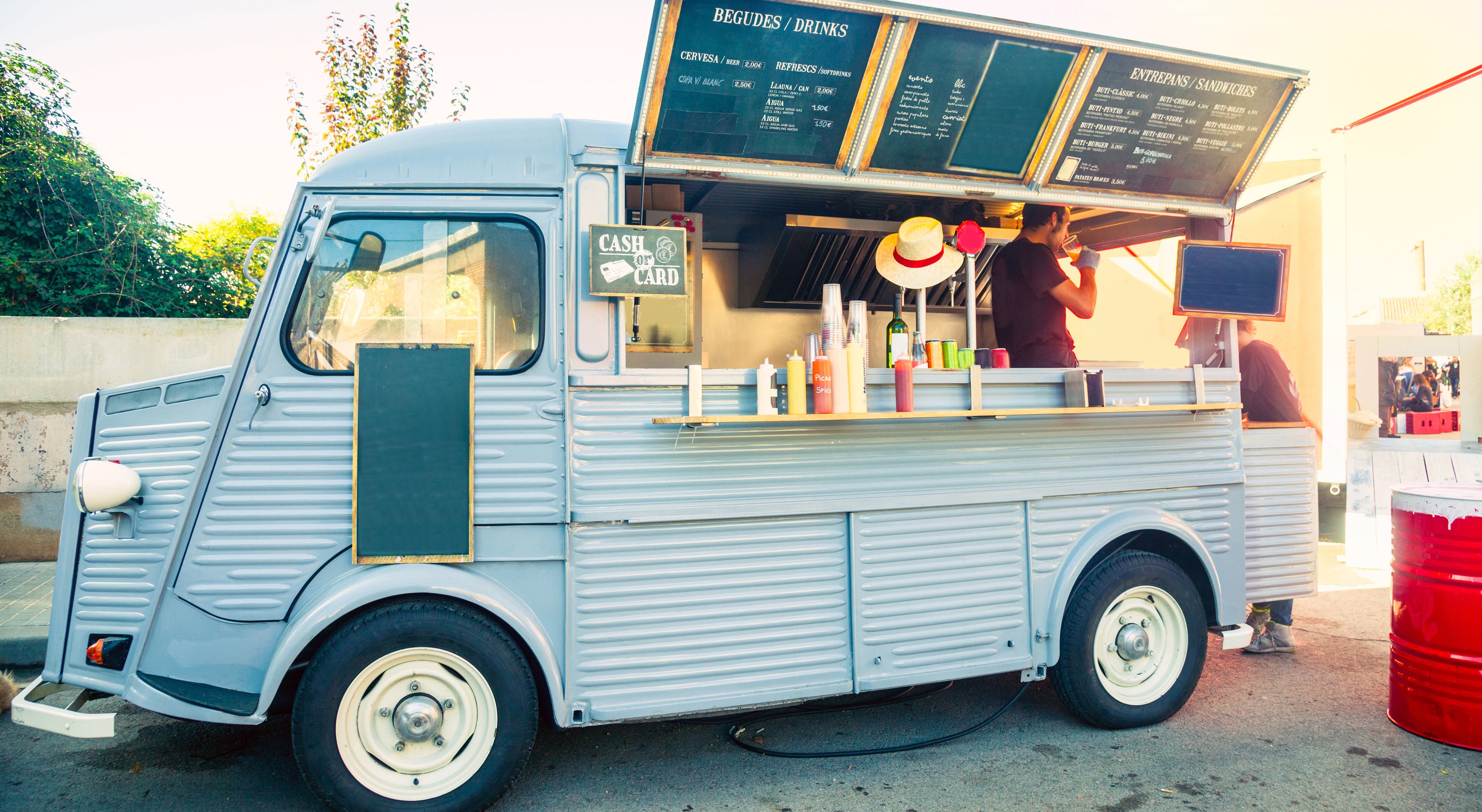 ---
Have you heard of D.C. Empanadas? That's former President Obama's favorite food truck in Capitol Hills. The food truck business has been present in America way before mobile dining and street foods. In 1691 street vendors pushing carts are a common view in New York. Dining cars used to feed the passengers of cross-country trains in the 1850s. But the very first precursor of the American food truck is said to be the Chuck Wagon. It was invented by Charles Goodnight in 1866 to feed cattlemen traveling the old west.
Today, there are 25,000 food truck businesses in the U.S. with a stunning market size of $1.1 billion. They are known for easy-to-prepare and quick-serve food. They commonly operate in densely populated cities, small cities, and suburban areas. They're also popular in concerts, fairs, festivals, and sports events. Some food trucks began as a budget alternative to established restaurants. While others served as an extension of brick-and-mortar diners. What's best, food trucks have been a marketing option for a brand on large events.
The Most Profitable Food Truck Business in the United States

Let's take a look at the most profitable food truck businesses in the US.
Bombay Food Junkies

It's the first Indian food truck in St. Louis founded in 2013. When the couples, Krupa and Sid Panchal moved to Missouri, they craved for their homeland Indian food. Kruppa started learning to cook it herself. She used to search online and watch Food Network videos. This is where she got the idea of having a food truck business. Bombay Food Junkies offer vegan-friendly dishes and vegetarian menus. Their patron's favorite is their signature pav dish. It's called the Vada pav – a deep-fried spicy potato filling served on bread with cilantro chutney and garlic peanut. Their other menus are:
Indo-Chinese noodles

Masala roti wrap filled with hummus and veggies

Peanut carrot salad

Potato fritters coated with chickpea flour served with fluffy buns and chutney toppings

Roti sandwiches like faux chicken or paneer tikka

Samosa chole pastries filled with peas and potatoes
Fava Pot

Dina Daniels left her homeland Egypt in 2004 to migrate to the United States. For 9 years, she was trying to find authentic Egyptian food in Washington D.C. This is where she got the idea of starting a food truck business in the area. In 2013, Fava Pot offered Americans to "Eat Healthy for a Good Cause." They serve Egyptian foods made from high-quality ingredients. These ingredients don't have additives, artificial colors or flavors, and preservatives. For every serving, part of the sales goes to the Coptic Orphanage in Egypt. The food truck's specialty is the "taamya" – a gluten-free falafel made from fava beans. Their other menus are:
Antibiotics or hormone-free free chicken, beef, and lamb platter

Baklava

Falafel or pita wraps

Mediterranean salad

Sides like fava beans, hummus, and spicy feta cheese
Nong's Khao Man Gai

The story of Nong's Khao Man Gai is a Portland fairy tale. In 2003, Nong Poonsukwattana immigrated from Bangkok to Oregon, with only $70.00 and two suitcases. After years of hard work, she started the food truck business in 2009. From 9:00 AM, Nong rides a bike to bounce from station to station to serve the famous Thai chicken and rice dish – Khao man gai. The food truck's patrons can order white or dark chicken meat simmered in garlic, ginger, and pandan. In a concentrated broth, it was paired with fat-toasted jasmine rice. With a single Thai dish, Nong Khao Man Gai became the most sought-after food cart in America. Today, they have added extra menus as follows:
Rice, tofu, and veggie

Pork and rice

Super soup
Roti Rolls

This green machine is the first to roll in the streets of Charleston. The food truck business was established by Cory Burke in 2010. Roti Rolls became famous for its roti parathas padded with Asian, Caribbean, and Indian fillings. They buy fresh, locally-grown, and seasonal ingredients from the farmers of South Carolina. This makes their menu affordable and flexible. They have consistently been voted as Charleston's best and most popular food truck. Among their patron's favorites are:
Creole mac 'n' cheese

Funky Farmer with coconut-green-curried local vegetables

Shrimpin' Ain't Easy, a butter bean chow-chow and pickled local shrimp dish

Thurman Murman with braised local short rib
Tot Boss

For 27 years, Daniel Docken worked as a cabinet maker. In 2002, he started having a passion for cooking. Eventually, he catered parties for family and friends in 2012. It gave him the idea of a café or pizza shop. But then he realized the flexibility of getting a food truck instead. While still making cabinets, Daniel started the Tot Boss food truck business in 2017. Parking in the park of St. Paul, they serve potato-nuggets for lunch twice a week plus evenings and weekends. Their best-seller is the bacon-wrapped tater tots with cheddar cheese dipping sauce. The tater tot hotdish is also popular. It's a classic Minnesota casserole dish topped with crispy fried tots. Among their other menus are:
Beef burrito

Chicken tenders

Chili tots

Loaded tots

Mini corn dog basket

Pizza tots

Poutine tots

Tater tot nachos

If you could see, the most profitable food truck business is rooted in the love and passion for culture. It's proof that America is indeed a food truck nation and the land of the free.